The name 'Chiclets' originally comes from the Spanish word 'chicle' which means chewing gum.
History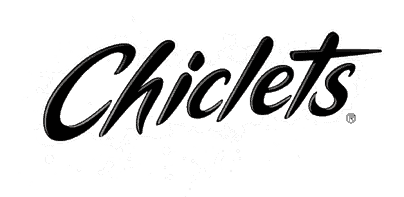 The brand was created in the 1900s.
After being acquired by several companies, in 2003 it was acquired by Cadbury Adams, a candy manufacturer, and by default it became part of Mondelez International company, the parent company of Cadbury Adams.
What is Chiclets Adams?
It is a soft chewing gum with a sugar-coated crunch that produces a unique chewing experience.
Different presentations
Adams Chiclets comes in two presentations:
Who is the consumer?
Youth and adolescents between 14 and 18 years old who are characterized by exhibiting anxious behavior and an undefined personality. This demographic tends to feel imperfect, restless, misplaced as they are going through a time where they are defining their own personality.
They fear being ridiculed, to become vulnerable, not to belong or be judged by the decisions they make. This is why they look for role models as validators of their actions.
Their days are framed by homework and school. They need encouragement to try new things to know that it is okay to be wrong.
Benefits
The sugar-coated freshness that makes chewing the product more fun.
Chiclets Adams: Where is it made?
For 50 years and up to 2015 they were made in Cali, Colombia. Today they are made in Mexico.
Contact information
If you want to sell or distribute Chiclets Adams in your store, contact us:
Contact: Irmina Dabrowski
Phone: +1 (516) 626-3704 
Email: [email protected]
Website: www.starkfoods.com
Company: Stark Foods International
EXCLUSIVE PROMOTIONS FOR YOUR STORE!
---
To find out about other "Hot Products" in Abasto, visit our Product Showcase section.