A good jamón (ham) is always well received at the table. In this article, we explore Bafar's jamones (hams) and also the brand's background and why you should sell their products in your store.
Bafar offers unmatched quality and convenience by delivering the best ham to small, medium and large grocery stores, thus satisfying the final consumer.
We know that when you buy jamón, you expect your jamón to have the best possible taste which why Bafar ham is an excellent idea for any food business.
WHO IS BAFAR?
Bafar is one of the leading food companies in Mexico thanks to its high-quality products with high nutritional value. With over 35 years of experience in the national and international market, Bafar is responsible for the industrialization, distribution, and marketing of cold meats.
Bafar Hams: Product List
Here we show you some of the best Bafar ham products:
Turkey Ham ( Jamón de Pavo)
The perfect choice for a quick, nutritious and easy to prepare a meal. This jamón is made from the finest pork leg. While retaining its delicious flavor and aroma, it provides 16% of fat-free protein. You can not go without it in your refrigerator or store.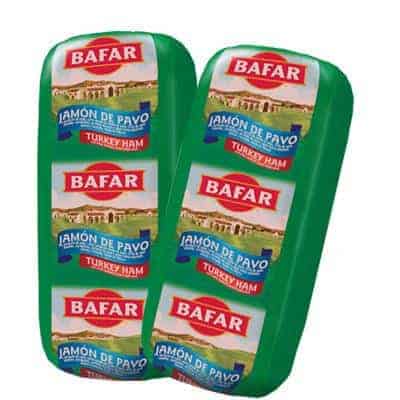 Cooked Ham Tradicional
Made from the best meat. This product will delight your palate. Offer this Bafar product in your store and delight your customers with this great-tasting turkey ham.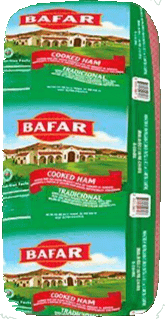 Turkey Ham Extrafino (Jamón de Pavo)
There is nothing like eating a classic turkey ham. Do not think twice and try all the flavor that Bafar brings for you in this ham! Order it and sell it in your store now.

CONTACT INFORMATION
If you want to sell or distribute Bafar products in your store, contact us:
Contact: Luis Mejia
Phone: +1 (915) 345 0376
Email: [email protected]
Website: https://bafar.com/
Follow them on Facebook and Instagram
EXCLUSIVE PROMOTIONS FOR YOUR STORE!
---
To find out about other "Hot Products" in Abasto, visit our Product Showcase section.