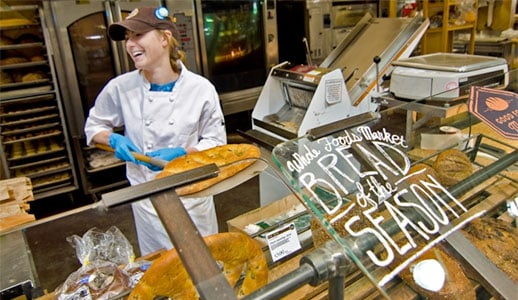 Store chain Whole Foods announced plans to open in 2016 stores named "365 by Whole Foods Market", where organic products will be sold at low prices.
As announced by the chain, the 365 project will be led by Jeff Turnas, who has two decades working with the company. The 'low cost' store format will target 'millennial' consumers, those born after 1980 and have extensive digital technology knowledge.
Turnas said the company is excited to bring healthy food, service experience, comfort and quality to more communities.
365 shops offer a mixture of carefully selected products so that the buying process is efficient and valuable to the consumer.
According to Whole Foods' president, John Mackey, the new network will lower prices and lower maintenance costs. He indicated that this format will be have the latest fashion, "will be 'cool' and will be more oriented to technological consumers."
Currently, Whole Foods is in the process of negotiating leases for the new stores, but gave no more details about this new format, the location or the number of planned facilities.
Whole Foods was founded in Texas by four local entrepreneurs who bet on taking natural food and selling it under the traditional supermarket format.
The chain opened its doors in 1980 with 19 employees and to date has 402 stores in the United States, 10 in Canada, nine more in the UK and provides employment for 88,000 people.
The company billed 14,200 million in fiscal year 2014 and expects to increase sales by more than 9% this year.