Richard Wright, president, CEO and co-founder of The Alkaline Water Company Inc., proudly states that his independent alkaline water company is the largest in the United States and, among other things, in the last 52 weeks (as of the end of March), is the fastest-growing. Its flagship product, Alkaline88, is sold in 75,000 stores in the U.S., and by the end of fiscal 2022, it expects to reach 110,000 stores, not counting its expansion into Mexico through its partnership with the supermarket chain Tiendas Sindicales.
Abasto Media spoke with the CEO of The Alkaline Water Company to learn details about its growth plans and its interest in conquering the Mexican bottled water market.
"I think Northgate Gonzalez Market was our first or second customer, so we already sell among the Mexican community, and we have a very high index with them. They have been very good to us in terms of sales and marketing," Wright said.
According to trade publication The Beverage Strategist, Beverage Marketing Corp, Mexico leads North America in bottled water consumption and has a per capita consumption of 73.7 gallons in 2019. Eight in 10 Mexican citizens report regularly consuming bottled water.
A few years ago, Wright said they tried to enter the bottled water market in Mexico, "but we weren't ready. We learned from mistakes because we didn't know about other countries' requirements for selling our products."
Since last year Wright set the goal of expanding his company in the international market, and now, they set out to conquer Mexico much more prepared. "The Mexican population understands the value of good quality water," Wright emphasized.
The Alkaline88 brand of ionized water contains only two pure ingredients: water and Himalayan pink rock salt. Its superior hydration is recognized due to its balanced pH balance of 8.8 with micro-minerals and electrolytes.
Related Article: PepsiCo's Manzanita Sol Makes its NYC Debut by Giving Back To Local Food Trucks
About their partnership with Tiendas Sindicales de Mexico, Wright is confident that they will become one of their top ten customers within a year. He said the supermarket chain provides consumer products through grocery stores, cafeterias, and vending machines in all the maquiladora factories in the Mexican Free Trade Zone. Every month, approximately six million customers purchase products at its stores.
"Mexico is one of our primary export targets over the next 12 months, and we expect this to lead to other opportunities in North America and other foreign jurisdictions. We continue to dominate U.S. supermarkets and expect similar results in the Mexican and other international markets," Wright said.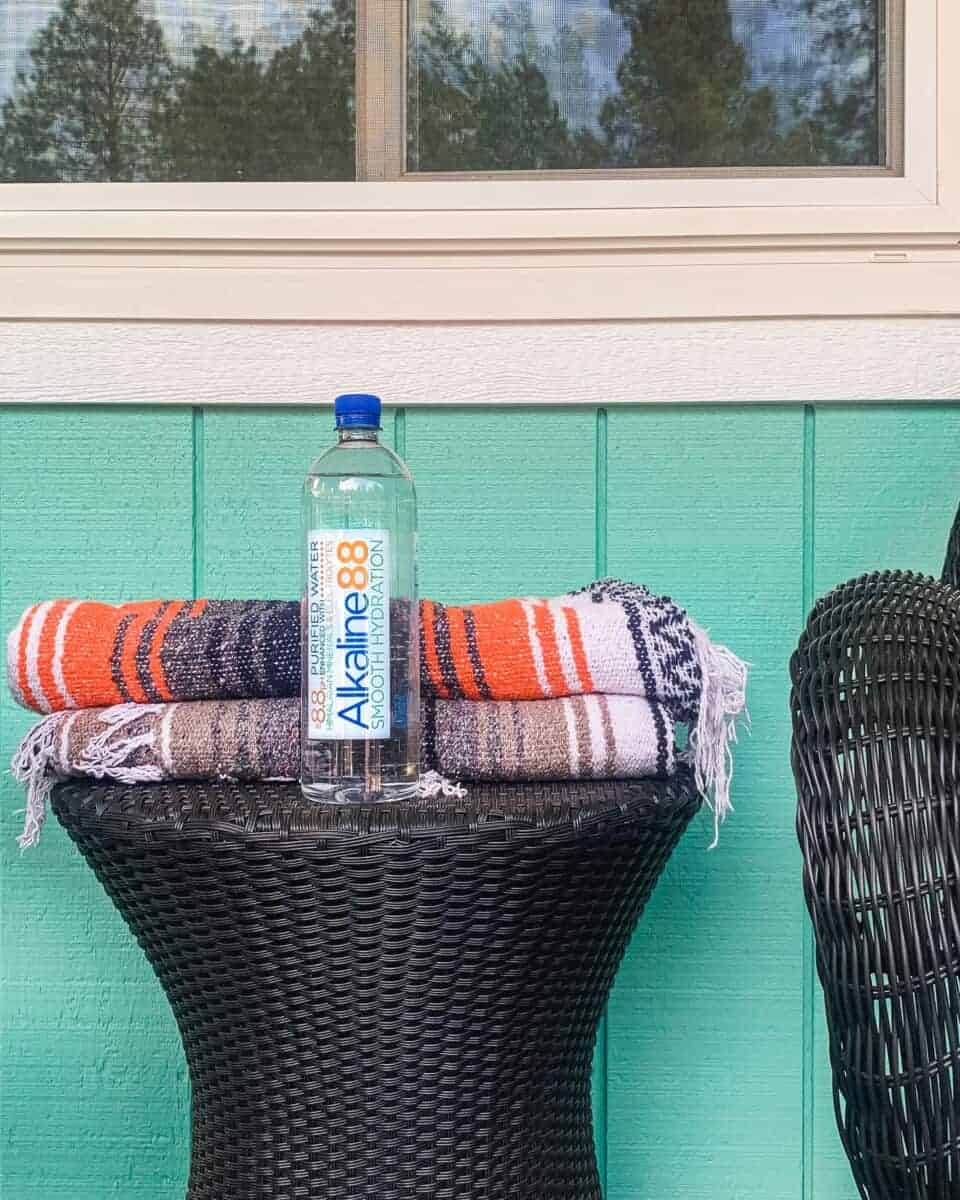 Meanwhile, in the United States, The Alkaline Water Company continues to expand.
The company announced that its Alkaline88 ionized water in three sizes, 1.5 liters, 1 gallon, and 500 ml eco-friendly aluminum bottles, will be sold in the Meijer retail chain. It will increase its presence in the Midwest by reaching 30 million potential consumers through more than 240 supercenters located in six states.
Wright told Abasto that he owes his company's growth primarily because when he began selling his alkaline water in Northgate Gonzalez and Stater Brothers supermarkets, the Mexican community in Southern California loved the product.
"The Mexican community being so receptive early on because we were in Stater Brothers and Northgate Gonzalez in Southern California, allowed our Nielsen data to be very good early on, so we were able to expand to Kroger's and other stores very quickly. Without the Mexican community, and I don't say that lightly, we would not have been as successful as we are as a company," Wright said.
Founded in 2012, The Alkaline Water Company is based in Scottsdale, Arizona. Its flagship product, Alkaline88, is a leading brand of alkaline water available in bulk and single-serve sizes, along with eco-friendly aluminum packaging options.