The International Fresh Produce Association (IFPA) was pleased with its Global Produce and Floral Show 2023, which took place October 19-21 in Anaheim, California.
The IFPA is the largest and most diverse international association serving the entire fresh produce and floral supply chain and the only one to seamlessly integrate world-facing advocacy and industry-facing support.
"Thank you for making this the best global show ever. I will always remember your spirit of community, your curiosity about what's new and different, and your unflagging stamina to help us tackle the many challenges the world is facing", said Cathy Burns, CEO of IFPA.
What happened at the 2023 Show
On October 19th, the show began with networking activities, sessions, and conversations.
The Global Produce and Floral Show 2023 expo floor opened on Friday, October 20th, after the keynote from Steve Wozniak.
Through Friday and Saturday, the aisles were busy as the exhibitors and general attendees wanted to close business. The Expo featured over 1,160 companies exhibiting, including 157 first-timers.
The Global Produce & Floral Show brought together members from the supply chain from more than 60 countries, making it the most outstanding guest in produce and floral.
Argentina, Chile, Colombia, Dominican Republic, Ecuador, Guatemala, Mexico, and Peru exhibitors were there.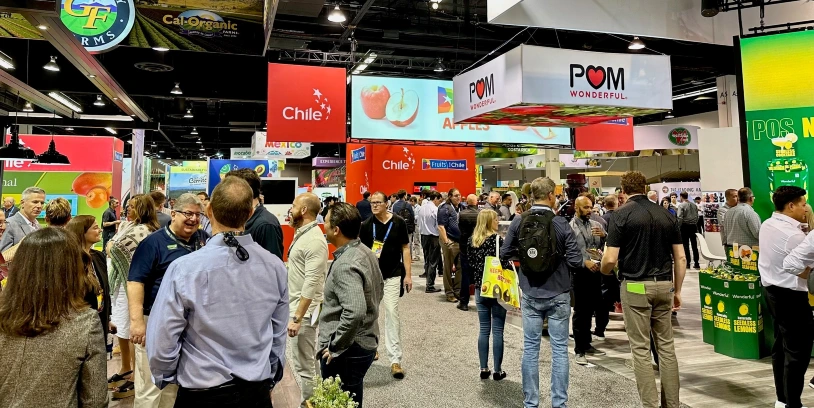 "It's a fantastic event. It's incredible to see how many people from around the world are here to look at new innovations and technologies across the produce supply chain", said Burns to Abasto during the first hour of the event on Friday, October 20th.
"This is really where innovation starts, and people are bringing their best game to their show this year," Burns added.
With one buyer for every six attendees, the Show delivered energy and quality connections for businesses seeking new and transformative partnerships.
"As the show grows and gets busier, the goal remains the same – we want to make sure that our members have the opportunity to connect with the people who will transform their business," said IFPA Vice President Joe Watson.
Related Article: Cathy Burns: Technology and Innovation to Dominate Global Produce & Floral Show
Global Produce and Floral Show 2023 Focus: Technology
This year, there was a particular focus on the technology solutions on the floor, including the Innovation Hub.
The Hub included the Future Tech Pavilion and the Fresh Field Catalyst Accelerator program participants who are concluding their year-long program exhibiting at the Show.
Best First-Time Exhibitor: Molly's Grape & Citrus Company, booth 2559
Best Island Booth in Business Solutions: International Paper, booth 4133
Best Inline Booth in Business Solutions: Kwik Lok Corporation, booth 3331
Best Island Booth in Produce: Windset Farms, booth 659
Best Inline Booth in Produce: Frieda's Branded Produce, booth 2339
Best Island Booth in Complementary Items: Fresh Gourmet Company, booth 1831
Best Inline Booth in Complementary Items: Offshoot Brands, booth 2218
Best Island Booth in Floral: Gems, booth 825
Best Inline Booth in Floral: Penang Nursery, Inc., booth 1305
From the 245 Fresh Ideas Showcase Participants:
Best Sustainable Packaging: Alpine Fresh Hippie Organics, booth 559 for their Fully Home Compostable Bags
Best Product Promo: Mastronardi Produce, booth 1281, for their Sunset Summer Dream Raspberries
In addition to networking events and the show floor, GPFS featured four keynotes, more than 30 speakers, and over 12 Education Festival sessions. The keynotes included Apple Co-Founder Steve Wozniak and Olympian and Advocate Allyson Felix. CEO Panel participants Patrick Vizzone, Dr. Elliott Grant, Andrea Albright, and Johnny C. Taylor, Jr.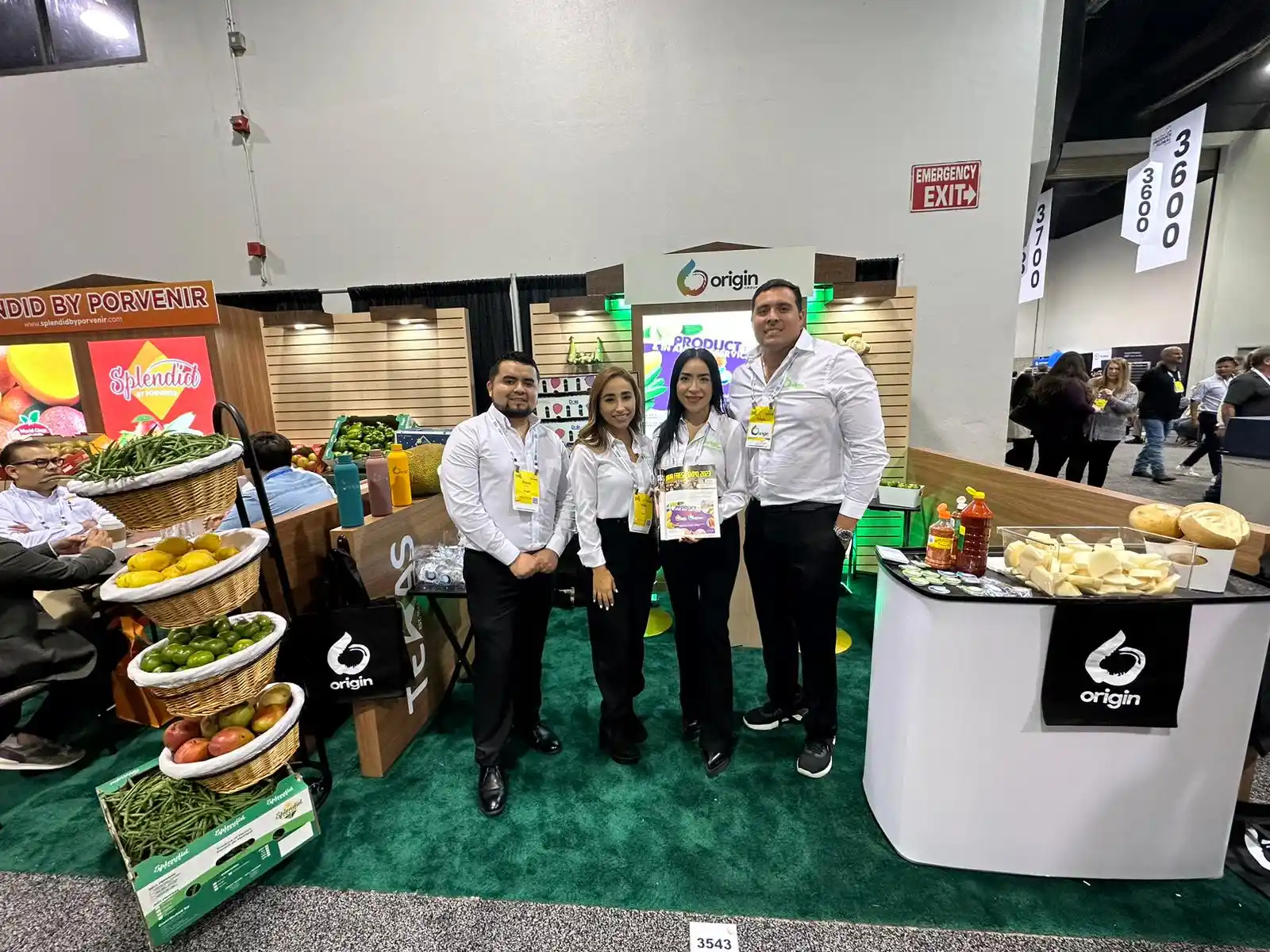 The State of the Industry
IFPA's Cathy Burns delivered her highly anticipated State of the Industry presentation and challenged the industry to take action.
Citing a host of challenges facing the global fresh produce and floral community – ranging from geopolitical tensions, extreme weather events, consumer health trends, emergent technologies like generative AI, and more, Burns emphasized action and advocacy as the vehicles through which the organization and its members will overcome these hurdles together.
"We must look at the how the state of things are, envision what we want the state of things to become, and most importantly, act to make it happen," she said. "The good news is this industry knows how to invent from within and tap into innovation from outside our community."
Rise of Artificial Intelligence
Technologies such as generative AI and 3D-printing of food were cited as examples of innovation from outside the produce and floral community, as well as a palm scanner that measures how many vegetables a person has consumed. However, AI's potential to reinvent many aspects of life was shown in:
Retail and foodservice applications of AI that enhance the customer experience, primarily suggesting meal solutions.
Floral applications where AI-powered robots design flower arrangements via robotics.
Food waste applications, including dynamic pricing systems based on product freshness and AI-powered scanners that detect ripeness.
Consumer applications of AI, such as smart cutting boards that help track nutrition and calories, and apps that use what's in the refrigerator to recommend meal possibilities.
Burns cited McKinsey data that found, in agriculture, AI will most likely impact sales and marketing, software engineering, and supply chain logistics.
Health of the World
Extreme weather events have more than doubled in the past 30 years and could force more than 122 million more people into hunger and poverty within the next seven years.
To help the produce and floral community understand the implications of this issue, Burns shared highlights from a recent IFPA global study on creating a climate-resilient future:
The world is currently on a path to a global mean temperature rise in the range of 1.5 to 4.5°C by the end of the century. The higher end of this range would push agriculture far beyond manageable thresholds.
Climate change is the second biggest consumer issue (following inflation) that needs action from governments, the public, and businesses.
Consumers expect businesses and producers to, at a minimum, help solve the insufficient supply of safe and nutritious food, overconsumption, and waste.
"We continue to lead environmental benchmarking work within the Consumer Goods Forum to ensure the most realistic and workable standards are created to provide consistency for the supply chain," Burns noted in her presentation during The Global Produce and Floral Show 2023.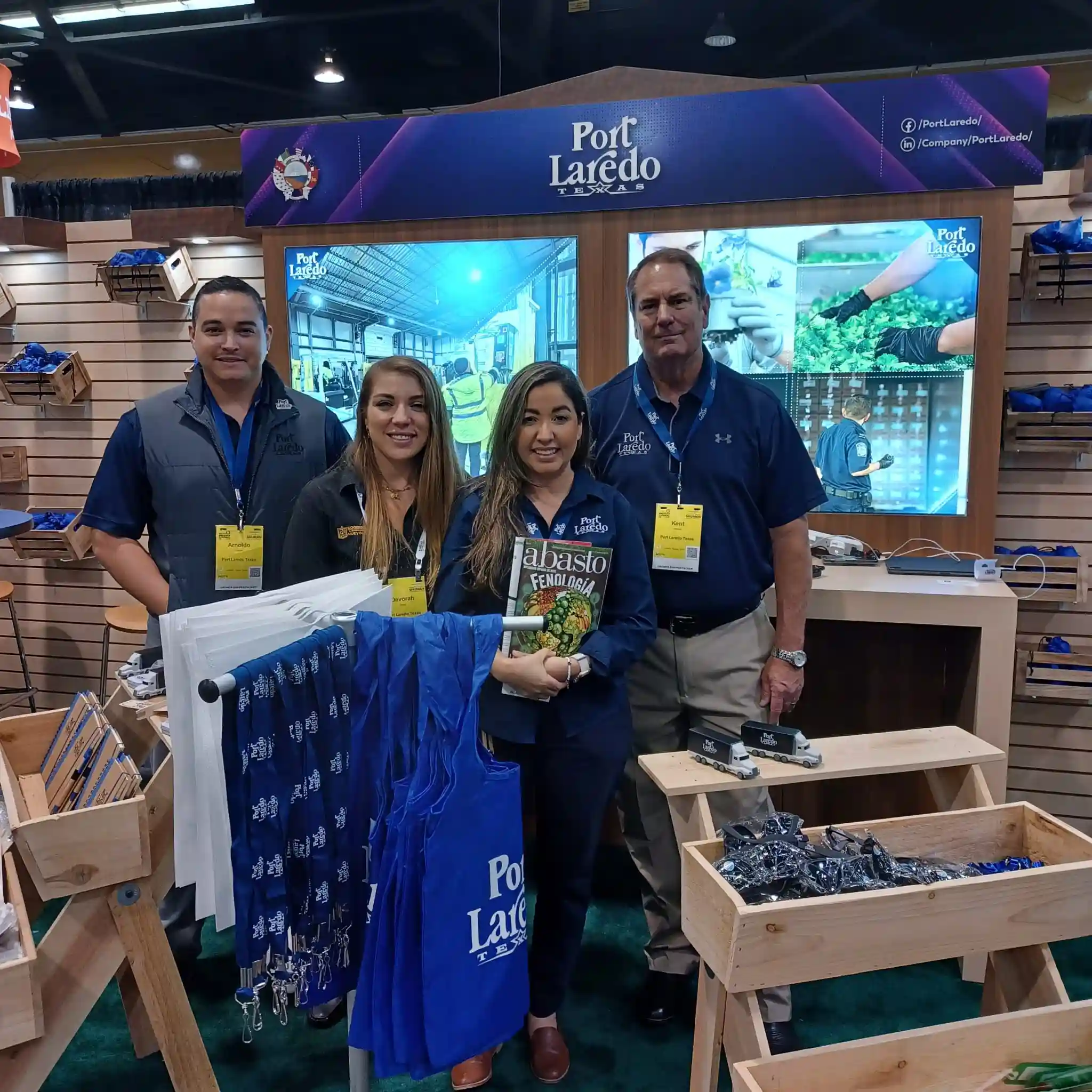 Health of Employees
While businesses the world over grapple with sustainability from an environmental perspective, human sustainability (defined as what happens when companies embrace helping their employees become healthier, more skilled, and connected to a sense of purpose and belonging) has emerged as a priority.
Currently, 48% of employees and 53% of managers report they're burned out at work. "The reality is when people are burned out, they are less engaged. And that low engagement costs the global economy $8.8 trillion," Burns said.
She added that the key to getting and maintaining a competitive edge is not only developing people and managing them well but also ensuring their well-being is maintained because failure to support employee well-being costs $322 billion per year globally in lost productivity.
Health of Consumers
Global rates of obesity and diabetes continue to grow, with more than half of the world's population expected to be overweight or obese by 2035 and roughly half a billion people currently living with diabetes worldwide, with more than 95% having Type 2 diabetes.
With the U.S. CDC finding more kids ages 1 to 5 consumed a sugar-sweetened beverage than they consumed a daily vegetable or a daily fruit and that 1 in 3 kids did not eat a daily fruit and nearly one-half did not eat a daily vegetable, Burns doubled down on IFPA's nutrition policy initiatives.
"IFPA will continue to fight for full fruit and vegetable benefits in the WIC program and will continue efforts to have interventions like produce prescriptions embedding into the healthcare system and integrating them as a part of the standard practice of clinical care," Burns said. "IFPA's collaboration with a North Carolina nonprofit saw it transform a $500,000 produce prescription grant into an $8 million in the redemption of fruits and vegetables in a little over a year."
In addition to IFPA's policy efforts, the IFPA Foundation for Fresh Produce will work to grow consumption through a portfolio of consumer-related programs and offerings.
Action Is the Answer
With these challenges and opportunities in front of the industry, Burns called on IFPA members and the industry at large to be ready to advocate locally, domestically, and globally.
"Change starts here. Growing consumption starts here. Changing the world through advocacy starts here. Creating a vibrant future for all starts here," she said. "It's the easiest thing in the world to say, 'Someone ought to fix that.' We ARE that someone. Yes, it will feel overwhelming at times, but no matter the size, nature, source, or timing of any challenge, action is the answer, always."
Save the Date for The Global Produce and Floral Show 2024
After the successful 2023 event, the IFPA already has a date for next year: October 17-19 in Atlanta, Georgia.
"On behalf of the IFPA Board and staff team, a heartfelt thank you to all who joined us, and I look forward to seeing so many of our guests again next year in Atlanta," said Burns.