The 2023 NACS Show demonstrated why it's the industry's most comprehensive event, drawing 24,084 attendees to Atlanta for four days of education, networking, and a look at what's hot and new in the global convenience and fuel retailing industry.
This year's NACS Show took place October 3-6 at the Georgia World Congress Center and was the best-attended NACS Show ever held in Atlanta, said the organization in a press release. Overall, there were 7,334 attendees classified as "buyers," as well as attendees from 67 countries.
Expo Delivers New Products, Category Excitement
Organized around five broad categories, in-store merchandise, technology, facility development and store operations, fuel equipment and services, and food equipment and foodservice programs, the 436,100-net-square-foot expo featured 1,261 exhibitors, including 205 exhibitors in the New Exhibitor Area, which provided retailers with a unique look at the new products and services that are relatively new to the convenience channel.
Making the event more convenient was the Cool New Products Preview Room, where attendees could scan QR codes through the NACS Show mobile app for any of the 300 products on display.
Attendees also received free copies—while supplies lasted—of general session speaker Zeynep Ton's new best-selling book, "The Case for Good Jobs."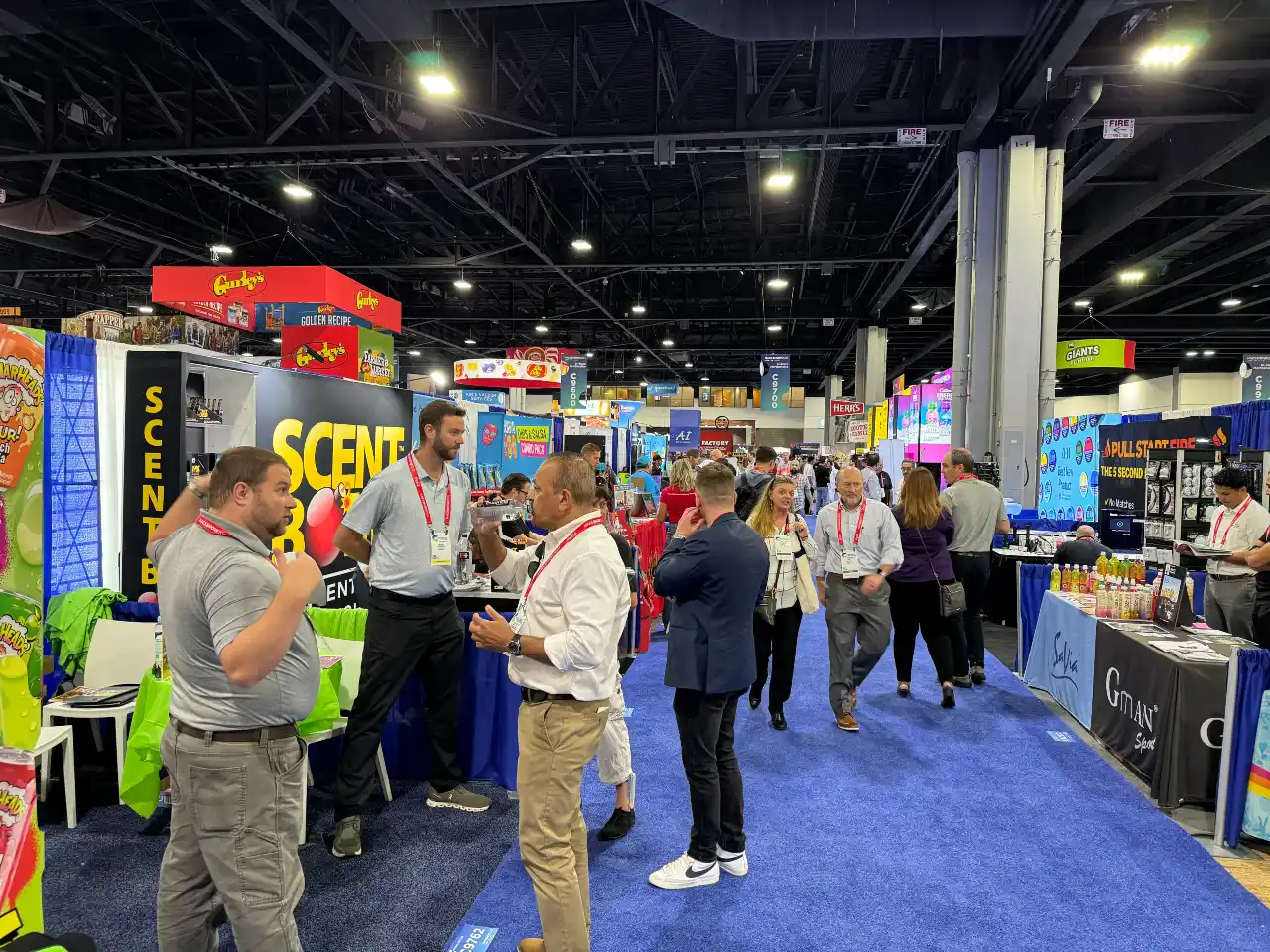 Overall, there were 17,082 product scans, and the top 10 most-scanned products were:
Lunchables Crispy Grilled Cheesies (KraftHeinz)
Sow Good Freeze Dried Candy (CB Distributors Inc. dba Fenix)
Safe Pinch Tamper-Evident Bowls With Insert (Anchor Packaging)
Freeze Dried Crazy Candy (Smithco Distributing DSD Express)
New Products from Drink Blocks LLC (Drink Blocks LLC)
New Products from Hatcheri Foods (Hatcheri Foods)
New Products from Cheers (Cheers)
Value Lunchables (KraftHeinz)
Café Tango (Frazil)
Alcohol Breathalyzer Rapid Test (Big Ideas Marketing)
NACS Show's Education Sessions Focus on Hot Topics
The NACS Show's 49 education sessions, designed by retailers for retailers, had staggering attendance counts, averaging about 250 attendees per session.
The most-attended education session, "Solutions to Optimize Your Foodservice Space," drew nearly 400 attendees.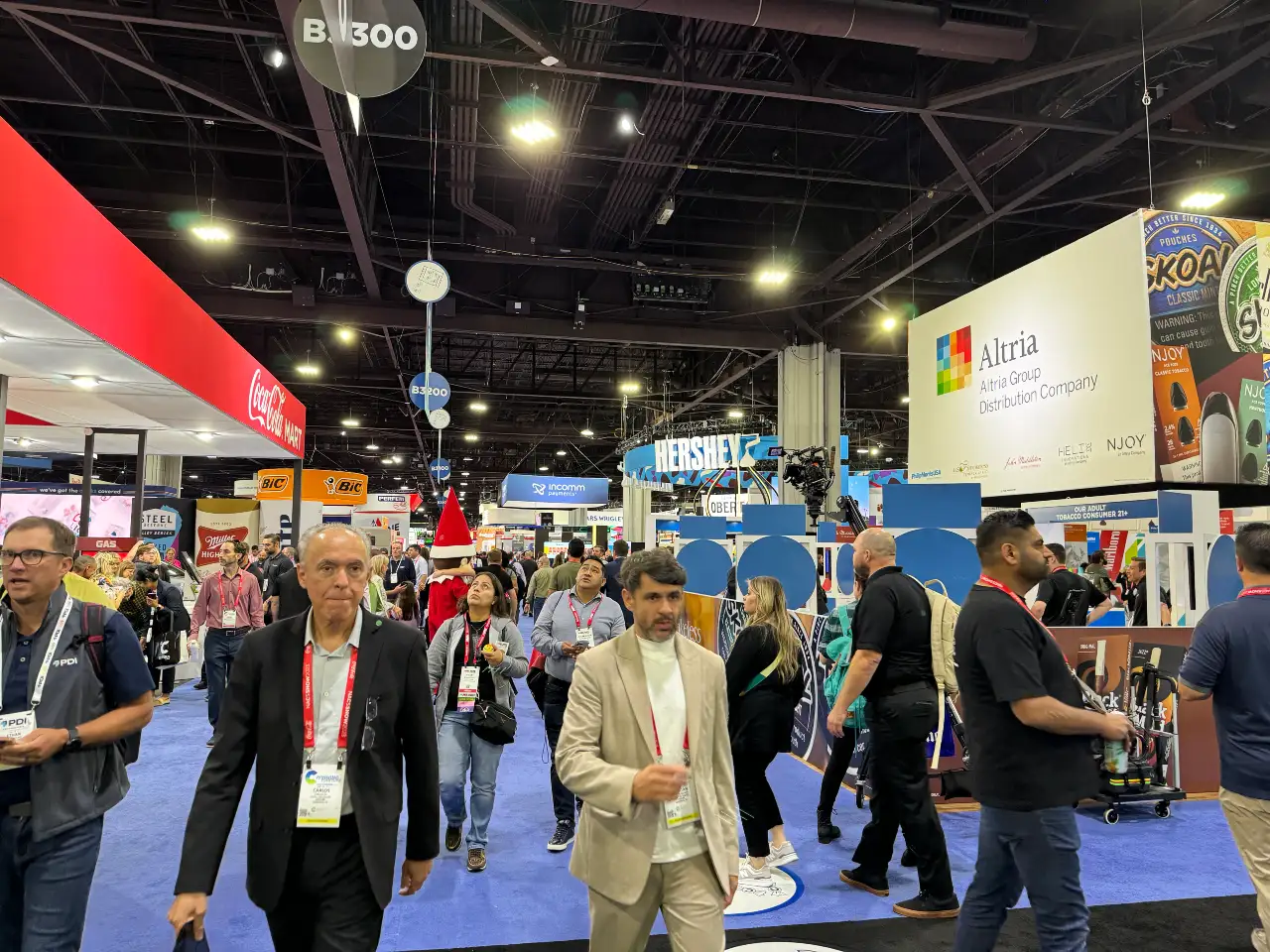 Sessions focused on topics related to food, fuels, leadership, technology, human resources, marketing, operations, and government relations, with special sessions focused on the unique needs of smaller operators.
There also were two co-located events held prior to the opening of the NACS Show covering topics that required more in-depth discussion:
The Food Safety Forum brought together food-focused industry leaders to address food safety, foodservice, quality and assurance, and risk management at the only industry-specific event of its kind for the global convenience retail community.
The NACS Advanced Category Management Certification course provided highly interactive learning for experienced category management and merchandising professionals from retailer and supplier companies.
General Sessions Highlight Inspiration
Packed general sessions focused on cultivating and leading innovation. Kevin Paul Scott, co-founder of ADDO Worldwide, kicked off the Oct. 3 general session and set up the case for return on inspiration, defining how leaders can grow their businesses by leading inspiration.
The focus on Oct. 4 was inspiring a great customer experience. Don Rhoads shared how his road trips to convenience stores this year gave him a deeper appreciation of our industry. He then led a panel with three acclaimed road trippers—Stephanie Stuckey (Stuckey's Corp.), Stafford Shurden (Gas Station Tailgate Review) Al Hebert (Gas Station Gourmet)—who shared ideas and strategies for retailers to elevate their brands and become destinations.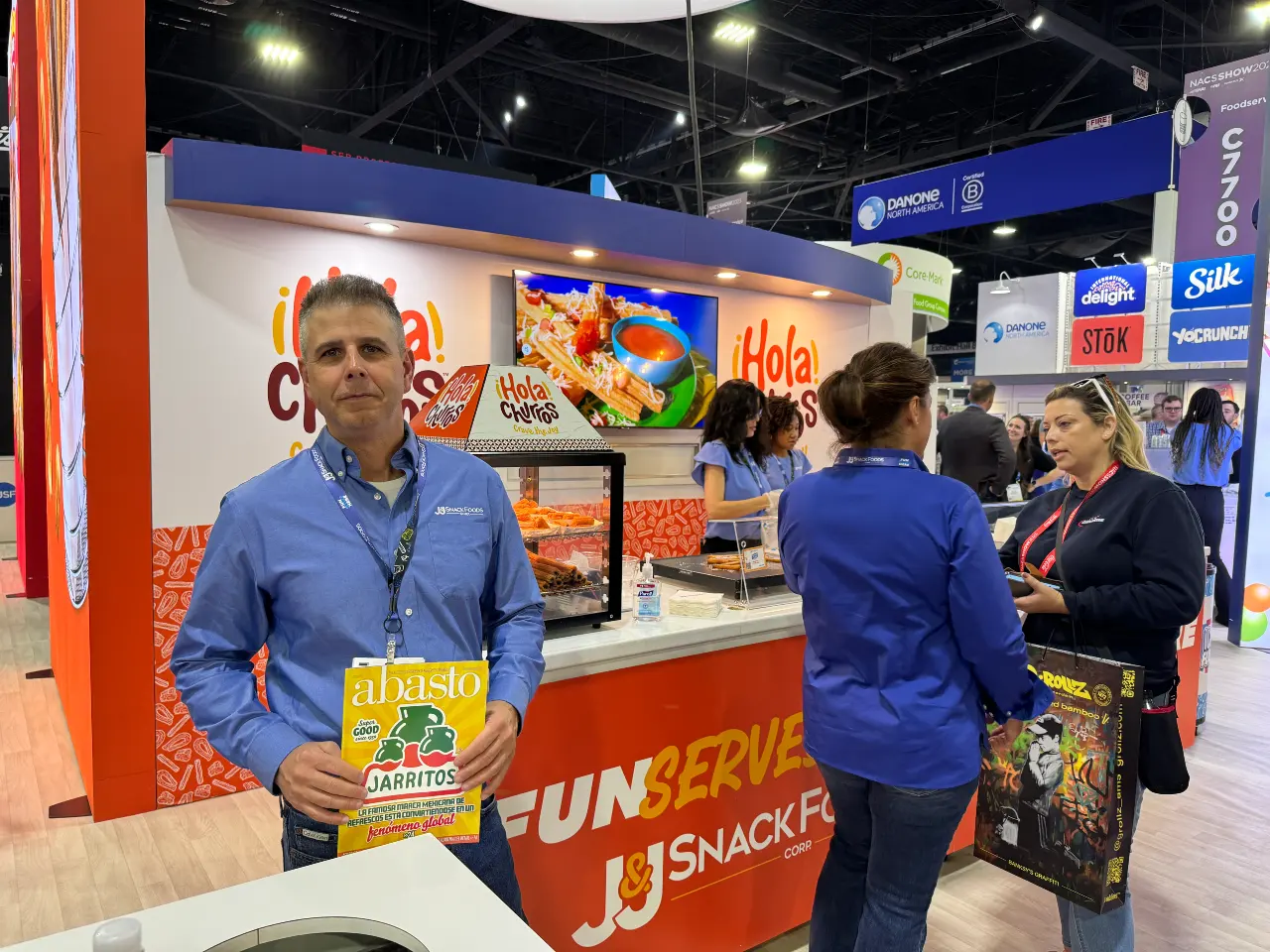 National Association of Convenience Stores President and CEO Henry Armour ended the day by talking about the industry's community focus, specifically around TruAge, the free age-verification program that can protect retailers and communities.
Inspiring operational excellence was the focus of the Oct. 5 general session, which kicked off with a keynote by 2023-24 NACS Chairman Victor Paterno, president & CEO of Philippine Seven Corp., which operates 3,600 stores.
Related Article: California Bans Four Food Additives with AB 418
Panel discussions on inspiring innovation (Gray Taylor, Conexxus; Vish Ganapathy, Google; and Emily Sheetz, Sheetz Inc.) and redefining your workforce (Henry Armour, NACS; Zeynep Ton, MIT Sloan School of Management and The Good Jobs Institute; Varish Goyal, Loop Neighborhood Markets; and Joe Hamza, Nouria Energy Corp.) took deep dives into these issues.
On Oct. 6, WWE Superstar, actor, and philanthropist John Cena inspired attendees to reach for their dreams and gave suggestions on how to do so in a highly industry-focused talk.
The general sessions also debuted the new NACS Ideas 2 Go videos that showcase exceptional retailing, which will be available online.
NACS also presented awards recognizing excellence. NACS launched the Convenience Retailer of the Year Award Latin America with two winners: Lion Place Cardales and LiSTO! Castaños.
Meanwhile, OnCue Marketing and Sheetz were recognized with the Fuels Market News Magazine Innovator of the Year Awards.
At the conclusion of the trade show, NACS and the show exhibitors donated six trailers of food to the Atlanta Community Food Bank.
The 2024 NACS Show will take place October 7-10 in Las Vegas.