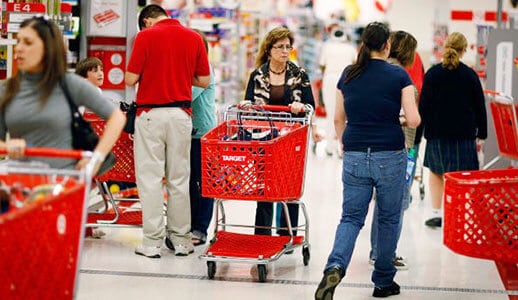 Target unveiled its new strategy for competing against the large e-commerce chains during the year-end season: free shipping and returns for online purchases.
For the second consecutive year, From November 1st until Christmas day, Target will eliminate any minimum purchase price requirement that would qualify customers for free shipping. In addition, it will continue offering free returns. This strategy could the company an advantage over rivals during Christmas season. The company currently requires a minimum online order of $25 to qualify for free shipping.
This offer comes when Target expands differentiated goods and stylish products at affordable prices to draw middle-class buyers in its customer base.
"The traffic is very important for us during the holidays and free shipping was very well received last year," said Chief Executive Target Brian Cornell, who expects the shopping season will be driven by discounts that will attract buyers who remain cautious when it comes to shopping.
Target, Walmart, and Best Buy: In Fierce Competition
Walmart said that this season, it will maintain its online minimum purchase price requirement of $50 to qualify for free shipping.
Meanwhile, Best Buy also announced that it will waive its $35 minimum until early January for free deliveries, while Amazon will continue to offer free delivery to the members of its Prime shipping service.
The discount retailer also said it has reached an agreement with Borderfree to send products to 200 countries and territories outside the United States during the holiday season.
Among other initiatives, Target said it will expand its collaboration with Instacart for online grocery delivery in six stores during the holidays. They currently only provide this service in two locations.
It will also expand its "pickup" service from 21 stores to 121 starting next week.