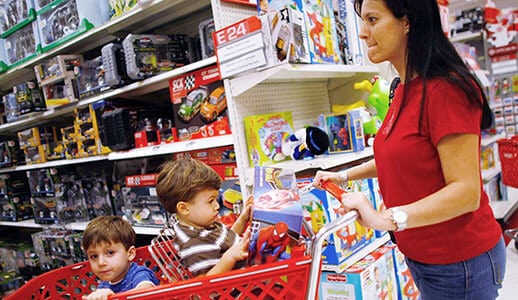 Target (NYSE TGT) said sales rose 1.9% in established stores during the third quarter, marking the fourth consecutive quarter that its establishments have increased customer visits.
According to the company based in Minneapolis, this increase is better than expected, thanks to changes in merchandise and deals that are paying off and have helped ease concerns over costs.
Facing the critical holiday shopping season, Target CEO Brian Cornell said the company is confident in its plans and was optimistic about the earnings outlook for the year.
Target's CEO Generates Positive Results
These encouraging results for the company come after Cornell took over as CEO last year.
In the last quarter, Target had a 1.4% increase in customer traffic that fueled a 1.9% increase in sales in existing stores. Although this number is slower compared to recent periods, offering high-end products helped its revenues grow.
Amidst a more favorable mix of merchandise and less discounts, Target had a stable gross profit margin of 29.4%.
In all, for the third quarter, the company reported a profit of 549 million, or 87 cents per share, compared with 352 million, or 55 cents per share a year ago.
Excluding certain items and including investment losses in Canada, shares rose from 79 cents to 86 cents. Revenue rose 2.1% to 17.6 billion.
Thanks to these results, the company adjusted the earnings forecast from 4.65 dollars to 4.75 dollars per share, compared with its previous range of 4.60 dollars to 4.75 dollars per share.
Target's results came a day after Walmart submitted its balance for its third quarter, which showed an increase in domestic sales even though the benefits were reduced.