What is making Latino food culture grow in popularity across the U.S.? We are here to find out.
Let's take National Taco Day as a small example of Latino cuisine growth in the U.S. This holiday is observed annually on October 4 and during this day, the Internet goes crazy with expressing their love for tacos.
Even restaurants, fast-food chains, and shops have on taco deals, including non-exclusively Latino restaurants such as Red Robin, which create taco-theme menus.
Social media also sees an increment in the number of postings and comments about Taco Day.
So, what does this say about America and its love for Latino food culture? It shows us how much not only Hispanics but the general population also appreciates and enjoy Latino food.
Latino food culture in America
The popularity of Latino food has expanded beyond simply tacos, but to pupusas, empanadas, chimichurris, and other Latino favorites. This includes not only Mexican food, but Central and South America and the Caribbean.
Latino food has become a demand from not only Hispanic customers but Anglo's as well.
The millennial generation is very accepting and comfortable with different cultures. According to Nielsen, Multicultural Millennials' buying habits are inspiring successful, popular cultural trends, and they're having a profound impact on the group's peers, parents, and children.
For National Hispanic Heritage month, people of all ethnicities and ages joined the various festivities held around America in September in celebration of the Latino culture.
With popular holidays, such as Cinco de Mayo, which is celebrated by both Hispanic and non-Hispanics alike in the U.S., it's no surprise that the purchasing of Hispanic products is everywhere.
For example, beverage-maker Califia Farms has a line of Aguas Frescas that are Watermelon Ginger Lime, Strawberry Basil and Kiwi Cactus Lemonade flavored. The packaging graphics are inspired by Mexican mural art and Día de Los Muertos designs, showing a Hispanic product that is not only targeting Hispanics but pushing Latin flavors to all consumers.
Latinos Taste Test Each Other's Holiday Dishes
This video will give you a tiny glimpse at the vast variety of Latino food that Latinos and Hispanics bring into the U.S. food culture.
Latino food is considered the third most popular in the U.S.
Latino food is now considered the third most popular food in the U.S. after American and Italian, with 15% of main meal items featured on menus being Mexican-inspired. CHD Expert, the Chicago-based foodservice database and analytics firm, reported on the Mexican Restaurant Industry Landscape that Mexican food is heavily consumed by Americans and is among the top three menu items in the USA.
In an article in Specialty Food Magazine, Mynetta Cockerell of Marty's Fine Food & Wine, Inc., said that Hispanics in Dallas-Fort Worth are "no longer in the minority," with their tastes and cooking styles influencing many Texans.
According to the Census Bureau's latest estimates, the Hispanic population reached a record of 58.6 million in 2017. As the second-largest racial or ethnic group in the U.S.,
Hispanics play a significant role in the nation and therefore in the nation's popular trends, as National Taco Day and Cinco de Mayo have shown. With so much Latin American influence and culture, it's hard not to see how eating habits have impacted the U.S.
Hispanic food culture
For starters, the assumption that Hispanic cuisine equals Mexican cuisine is false. All Hispanics do not eat tacos, beans or corn. While these foods might be popular in Mexico, they are not considered staple foods in other Hispanic or Latino countries.
From Mexico to Central America, from the Caribbean to Northern and Southern South America, we explain the food culture within these regions.
MEXICO
Mexican food primes in the United States as the number one Hispanic food. Putting aside the popular foods such as tortilla chips, tacos, and quesadillas; Mexican cuisine is vastly diverse depending on the region in Mexico.
Some typical foods include:
South: Chicken, tortillas, chile peppers, tropical fruits, and vegetables
Yucatan peninsula: Pork, yuca, achiote, and chaya
Northern Mexico: Beef, Spanish rice, refried beans, flour tortillas, and burritos
Baja California and the Pacific coast: Seafood, paella, and salads
Most Mexican food is spicy.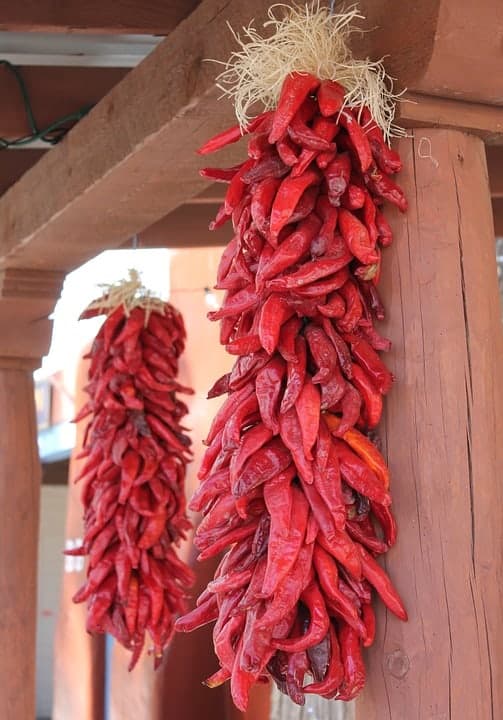 CENTRAL AMERICA
Most dishes consist of chicken, pork, or chorizo. Red beans and white rice are prevalent in meals. Side item staple includes tortillas, and ripe plantains are also eaten during breakfast. Typical accompaniments include tropical fruits such as mangoes, papayas, tamarind, and pineapples. Yuca and sweet potatoes are also popular accompaniments.
THE CARIBBEAN
Countries in this region (Cuba, Puerto Rico, and Dominican Republic) seafood prevails in comparison to other Hispanic Countries. Garlic and herbs such as cilantro are widely used to give flavor to their foods. Tropical foods are used to make sauces and beverages. Black bean is more prominent in dishes than red beans. And the most common food items are known as tostones and mofongo (or fried plantain slices).
NORTHERN SOUTH AMERICA
Colombia, Venezuela, Ecuador, and Peru make up this region.
Peru and Ecuador have a vast seafood cuisine, especially in the coastal areas. Ceviche is probably the most well-known seafood dish. However, chicken and beef also prime.
Arepas reign in Venezuela and Colombia, while in Ecuador and Peru potatoes of different varieties are abundant.
Sofrito sauce is the most common seasoning for most dishes, and white rice is a staple as well. Spices, sweets, and tropical fruits are also very prominent.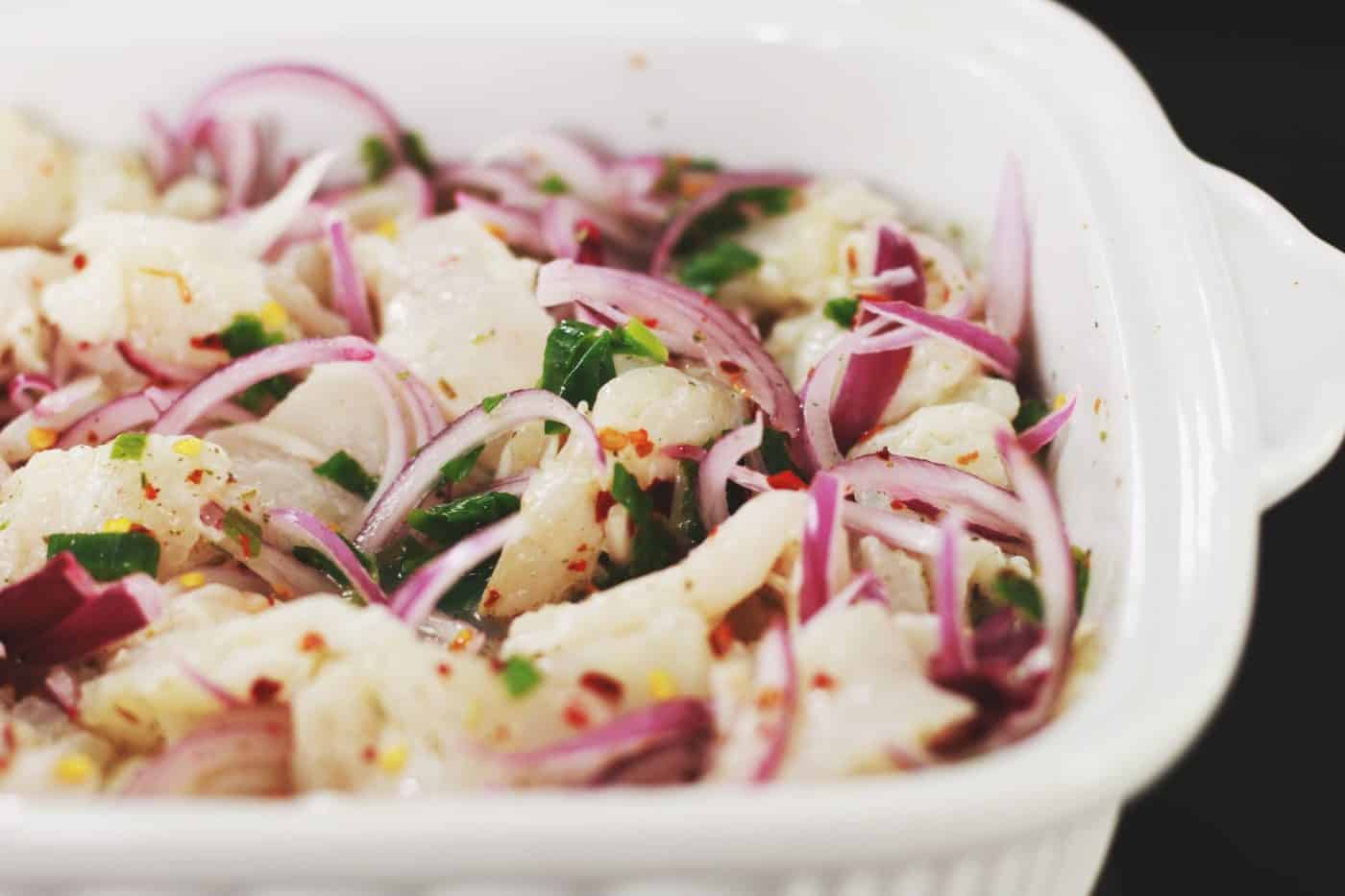 SOUTHERN SOUTH AMERICA
This region comprises Chile, Argentina, Paraguay, and Uruguay.
Endless beef varieties and derived foods can be found in Argentina and Uruguay. Beef is considered a staple food in these two countries. Paraguay trails behind these two in beef consumption.
South of Argentina, the Patagonia region, lamb and goat is more consumed than beef. Seafood is also prominent in the coastal areas of Chile and Argentina.
The European influence in these countries resulted in eating preferences for pasta and baked goods.
Common ingredients of Hispanic and Latino food are:
Tomatoes: For sauces and salads
Onions: For seasoning
Garlic: Used to give flavor to foods
Cilantro: Adds flavor
Lime: Adds flavor
Chilli
Beans: Staple food in many Hispanic countries
Cumin: Used to add flavor to beans
Rice
Coconut: For making coconut water or desserts
Avocado: The main ingredient in guacamole
Corn: Commonly used to make tortillas
Did you learn more about Latino food? Let us know what we missed in the comments below!