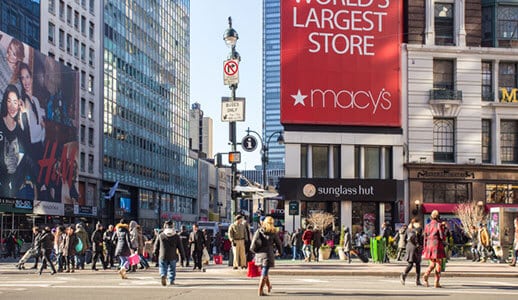 The US consumer spending indicator rose solidly in November, suggesting enough of a boost in the economy so that the Federal Reserve may raise interest rates for the first time in nearly a decade.
Retail sales in the US rose 0.2% in November, although the underlying consumer spending index climbed strongly due to the great start in the year's holiday shopping season.
According to the report released Friday by the US Department of Commerce, overall retail sales rose just 0.2% in November, as car purchases fell and lower gasoline prices decreased revenues in service stations.
Underlyings sales rise
However, underlying sales, which exclude cars, gasoline, building materials and food services rose 0.6% last month.
Consumer spending, which accounts for over two-thirds of economic activity, surprisingly slowed in September and October. The slowdown occurred despite a labor market adjustment, which has begun to raise household income.
The underlying sales result was above economists' estimation, which had anticipated an increase of 0.4% in November.
In a separate report, the Labor Department said its producer price index rose 0.3% last month after falling 0.4% in October.
November marked the tenth consecutive 12-month decline in the index. The strong dollar and continued declines in oil prices amid oversupply and slowing global growth have dampened price pressures, inflation persistently falling below 2%.