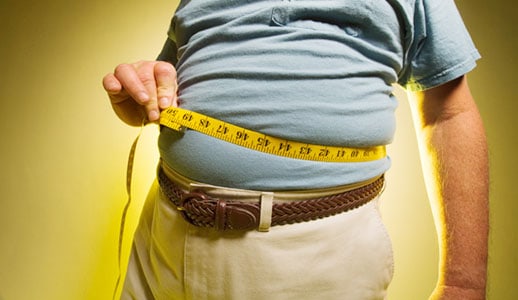 Less than a third of Americans in the U.S. are actually at their desirable weight. The rest of the population is overweight or suffers from obesity, according to a recent report.
Around 35% of men and 37% of women are obese. Furthermore, at least 40% of men and 30% of women are overweight, researchers indicated.
"The obesity rate is not getting better. It's getting worse. It's really terrifying," said Lin Yang, postdoctoral research associate at the Washington University School of Medicine in St. Louis.
Obesity Linked with Diabetes and Other Illnesses
Obesity has been linked with various chronic health conditions. These illnesses include Type II diabetes, heart disease, certain cancers and arthritis, warned Yang.
According to statistics, researchers calculate that more than 36 million men and almost 29 million women are currently overweight. Some 32 million men and 36 million women are obese, the researchers found.
4 de cada 10 hombres y 3 de cada 10 mujeres son obesos.
Being overweight is defined as having a Body Mass Index (BMI) between 25 and 29.9, according to the United States Centers for Disease Control and Prevention (CDC). The BMI is calculated by comparing a person's weight with his or her height.
For example, a man who is 5 feet 9 inches tall (1.74 meters) and who weighs 169 pounds (almost 77 kilos) would have a BMI of 25. A woman who is 5 feet 4 inches (1.60 meters), weighing 146 pounds (about 66 kilos), would also have a BMI of 25. This weight is normal according to the United States' National Institutes of Health.
The CDC defines obesity as a BMI of 30 or more. A man of 5 feet 9 inches that weighs 203 pounds (92 kilos) or more is considered obese. Likewise, a woman who measures 5 feet 4 inches and weighs 175 pounds (79 kilos) or more is obese.
The majority of Americans in the United States are currently overweight or obese, compared with statistics from federal surveys gathered between 1988 and 1994, Yang pointed out.
Solving the Obesity Problem
The problem of weight control in the United States will not be resolved though a purely medical solution, said the researchers. Politicians and authorities on the federal, state and local levels will have to intervene with policies which raise the number of calories people burn and reduce the quantity of unhealthy foods they consume.
For example, communities must adopt plans that make it easier for people to travel more on foot or by bicycle, instead of sitting in the car, Yang proposed.
Legislators must also find ways to improve accessibility to healthy and affordable food. Right now, processed foods and fast foods that are rich in sugar, salt and unhealthy fats tend to be more convenient and are more available in American communities than healthier options.