Seny Taveras, J.D. has been appointed as the new executive director of the National Supermarket Association (NSA). The association serves as the representative body for the owners of around 600 independent supermarkets in the New York metro area and other cities along the East Coast.
The association was founded in 1989 by Hispanic entrepreneurs and has grown dramatically in the last decades. Currently, it provides its members with hands-on representation in private and public sectors and advocates issues impacting the entire supermarket industry.
"I am confident that with Seny Taveras's strong leadership skills, her corporate experience, and entrepreneurial outlook, she will be a great asset in assisting the NSA in strengthening our member's position as productive businesses in the communities we serve," said Samuel Collado, President of the NSA.
The National Supermarket Association also provides outreach services to corporations that want to re-invest in the ever-growing Hispanic market.
In the last decade, the NSA Cares Scholarship has distributed over three million dollars in educational scholarships to deserving students in the underprivileged neighborhoods served by many of our members.
"Being Chosen to be the Executive Director of the NSA is truly an honor for me. NSA is a prestigious organization, and I have respected the work of the NSA since its inception," said Seny Taveras, J.D.
"I cannot think of more exciting times to be part of this organization. Given the growth of the ethnic population in the U.S., and the great opportunity, it represents our independent stores in the urban markets," Taveras added.
Who is the New NSA Executive Director
A native of New York State, Seny Taveras J.D. has dedicated nearly all her adult life to public service and education.
Most recently, she served as Chairperson Legal Studies Department of ASA College and Dean of Student Academic Success, graduating hundreds of students during her tenure, overseeing curriculum, professors, and managing the entire department.
Before her time at ASA, she served as Executive Director of CUNY In the Heights, HOSTOS Community College, overseeing the Continuing Education Division in Washington Heights Inwood.
During her career in government, Ms. Taveras served as Chief of Staff to council member Ydanis Rodriguez (District 10) in Manhattan, overseeing the office's daily operations, budget, and legislative initiatives. She also worked as Special Assistant to New York State Deputy Secretary of Public Safety and Homeland Security, Denise O'Donnell overseeing over 13 public safety agencies in NYS and the Liaison to the NYS Executive Chamber (Governor's Office, under Governor David A. Paterson).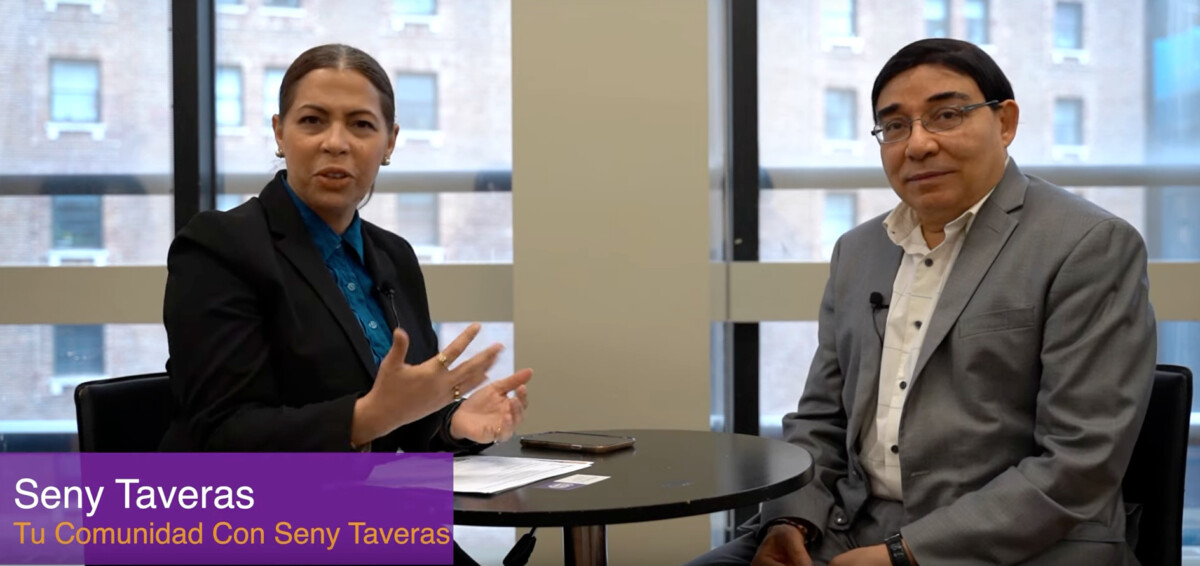 Before becoming Special Assistant, Ms. Taveras was Senior Policy Advisor to Lieutenant Governor David A. Paterson. She oversaw his policy work on Domestic Violence and other areas and served as Special Counsel for New York State Senator David A. Paterson.
Ms. Taveras worked in the private sector as the Chief of Staff for DAP Strategies, LLC, a consulting company that advises on international business and political consulting. She has also worked for the New York City Human Resources Administration, the New York State Department of Taxation and Finance, and the Nassau County Executive's Office of Economic Development.
In addition, Ms. Taveras served as an Adjunct Professor at HOSTOS Community College, teaching New York Family Law. She also taught as an adjunct Professor at Columbia University in collaboration with Dominican Sunday Services Inc. in Manhattanville for the past four years.
She has an extensive career in New York politics and has held several notable positions. She was the Campaign Manager for Ydanis Rodriguez's bid for NYC Public Advocate, where she became the first Latina to lead a citywide campaign. Additionally, she volunteered as Treasurer for Congressmember Adriano Espaillat's campaign.
Ms. Taveras is committed to giving back to her community. She served on the John Jay College of Criminal Justice's Pre-Law Institute Advisory Board, which prepares students for the LSAT and Law School.
Currently, she serves on Mayor Spano's Hispanic Advisory Board in Yonkers. Additionally, she serves four other boards.
Ms. Taveras has received community service awards from various organizations, including the Office of the New York City Comptroller, the NYC Hispanic Chamber of Commerce, New York City Council, Hofstra Law School- LALSA, John Jay College of Criminal Justice, Latinos Unidos de Westchester, and the Dominican Women's Development Center among many other.
Seven years ago, Ms. Taveras launched "Tu Comunidad Con Seny Taveras," a talk show that explores political topics affecting the Latino community. The show later expanded to YouTube and other social media platforms, making Ms. Taveras a social media personality who interviews professionals and political figures to educate the community on important issues.
Ms. Taveras holds a Bachelor of Science in Legal Studies from CUNY's John Jay College of Criminal Justice and a Law Degree from Hofstra University School of Law.