Los Angeles Football Club (LAFC) fans who religiously flock to BMO Stadium to support their team can now also enjoy the authentic Mexican food experience with Northgate González Market's new Mercadito, now in service inside the soccer stadium.
Northgate González Market announced its official partnership with Los Angeles Football Club, the 2022 MLS Cup Champions.
The partnership includes the operation of Northgate González Market at all BMO Stadium events, including all LAFC home games, said the Hispanic grocer.
"This partnership connects two brands that Angelenos love and a shared passion for soccer," said Northgate Market co-president Oscar González. "We are excited to bring our authentic Mexican food offerings to LAFC fans and delight our loyal customers with unique, one-of-a-kind experiences."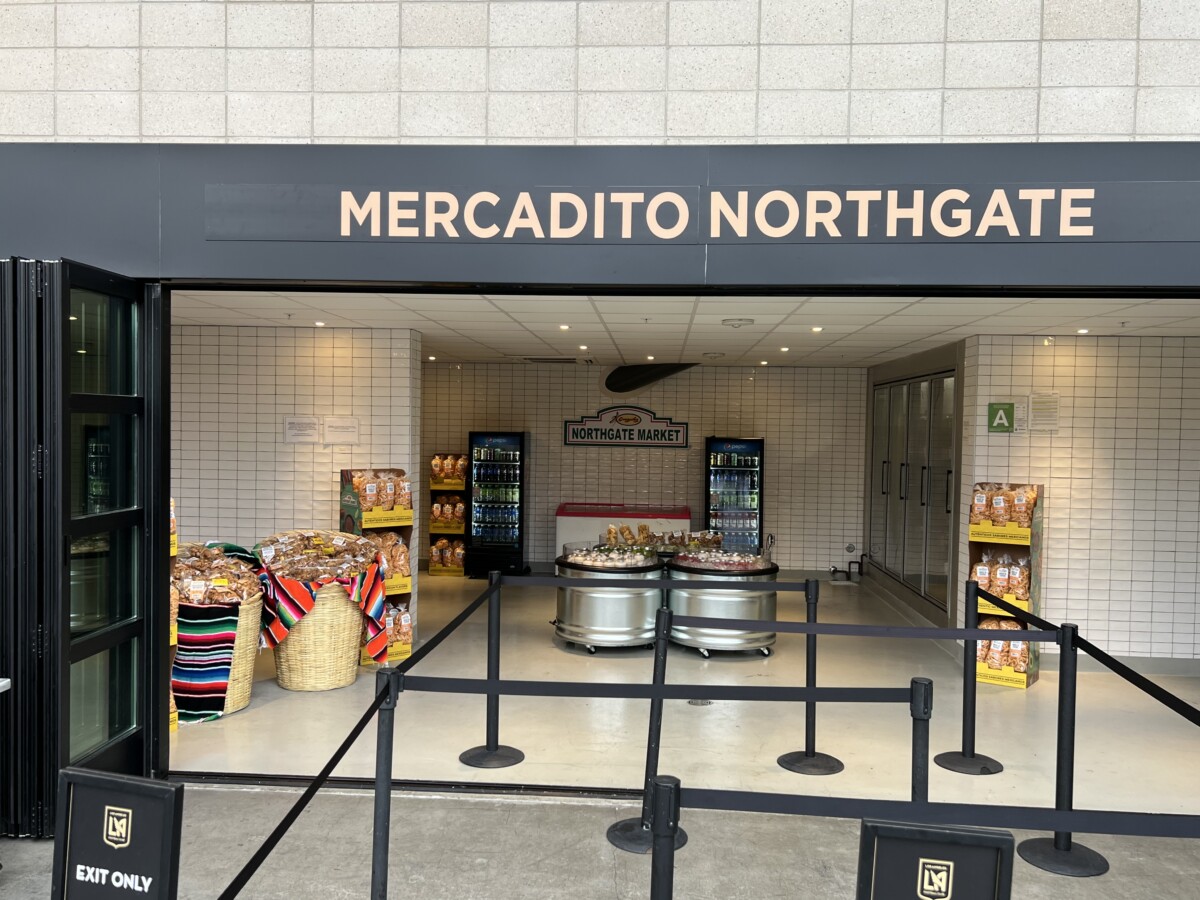 LAFC is the reigning Major League Soccer champion and plays its home games at BMO Stadium, the premier outdoor stadium located in Exposition Park in the heart of Los Angeles. The LAFC team captain is Carlos Vela, one of the biggest names in MLS and an international soccer star from Mexico.
"We are very excited to welcome Northgate González Market to the Black & Gold family," said LAFC co-president and CBO Larry Freedman. "Northgate Market is a brand that shares our values and commitment to Los Angeles."
Related Article: FMI Names Northgate Gonzalez Market Among Eight 2022 Community Uplift Award Winners
As part of the category-exclusive partnership, Northgate Market will take over South Side Market and convert it into a Northgate González Mercadito, offering all guests delicious and authentic Mexican items to go. Fans can grab their favorite freshly made guacamole and tortilla chips, crispy chicharrones, refreshing aguas frescas, duros de harina, fresh-cut fruits, and a variety of salsas exclusive to Northgate González Market.
The Hispanic grocer will also have a Tortas Stand on the south side of the stadium serving Tortas de Carnitas.
There will also be a separate guacamole station for the executive suites area, where VIP attendees can order the freshest guacamole.
"This partnership will allow us to bring the best Mexican food experience to the stadium in Los Angeles. We are thrilled that our customers will enjoy the food they love at BMO Stadium and delight all soccer fans and concertgoers. This is key to our strategic initiatives to continue to expand our brand through our authentic food," said Mike Hendry, executive vice president of Marketing and Merchandising for the Mexican supermarket chain.
He added, "Our customers will have the opportunity to enter to win suite and game tickets, along with special VIP experiences such as walking onto the field during player warm-ups, autographed memorabilia, and food vouchers for Northgate González Mercadito at the stadium.