Gruma opened its new plant in Dallas, Texas, which will have a production capacity of 30 million tortillas a day, generate 1,000 direct jobs and more than 4,500 indirect jobs.
The new plant that operates under the brand name of Mission Foods, one of Gruma's companies in the US, has areas specially designed for the preparation and packaging of each product, with ecological equipment that guarantees environmental control and sanitation in their processes.
"With this plant Gruma is consolidated as the leading company in the production, marketing and distribution of tortillas in the United States and reaffirms its commitment to offer its customers and consumers World Class quality healthy products that satisfy their tastes and preferences", said the President and CEO of Gruma, Juan González Moreno, during the opening ceremony this Monday.
Gruma expands tortilla production with new Mission Foods plant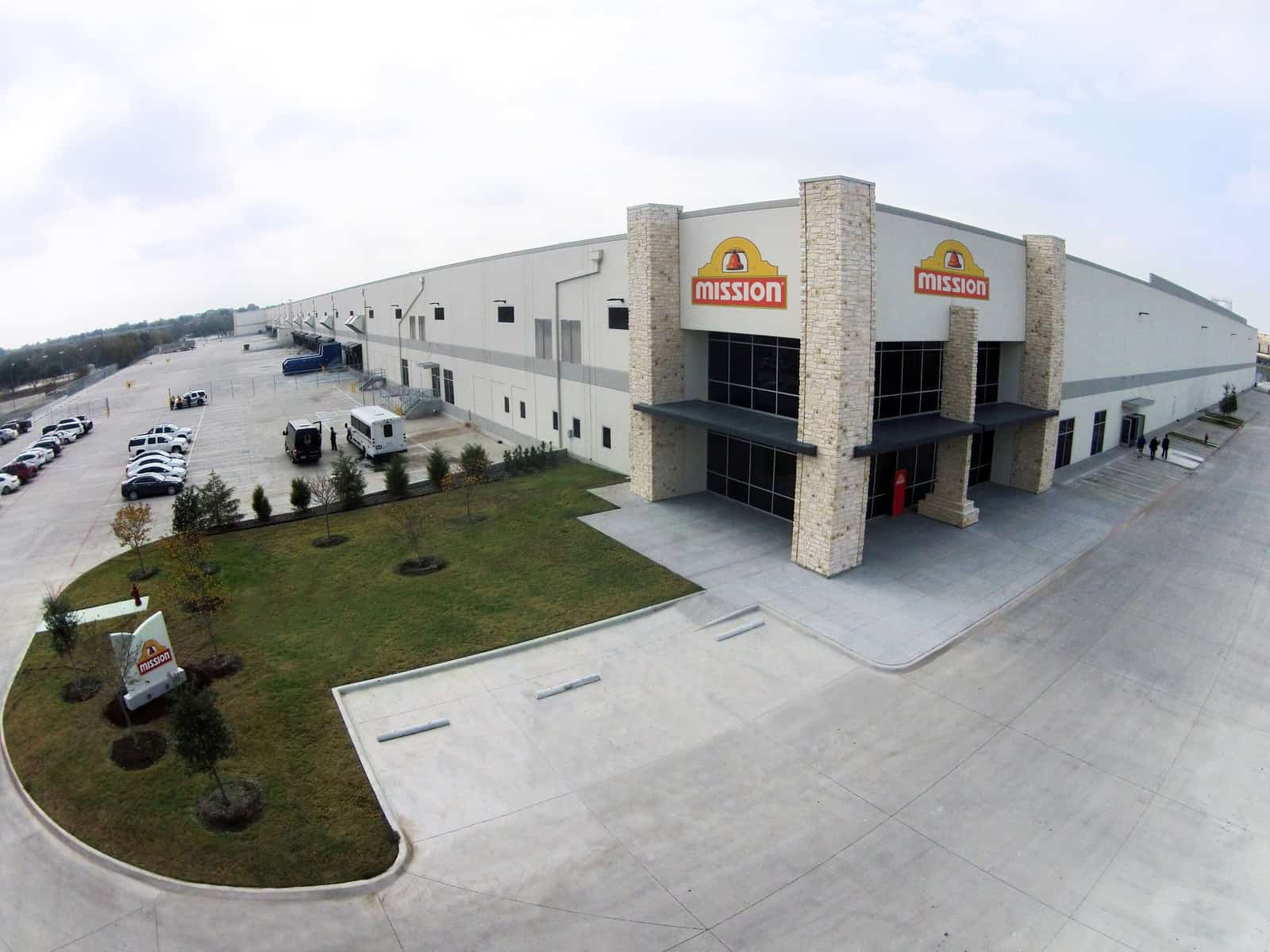 The Mission Foods plant will supply the states of Oklahoma, New Mexico, Arkansas, Louisiana, Kansas and the North Texas region and will produce annually, at full capacity, more than 10 billion tortillas of wheat and corn, as well as tortilla chips and flat breads, said González Moreno.
Also, in front of the Secretary of State of Texas, Rolando B. Pablos, representative of the governor, clients, executives of the company and special guests to the event, the CEO of Gruma highlighted that "this new plant is equipped with the latest technology and operates with strict quality and sustainability standards. "
Gruma has 20 tortilla production plants in the United States. The company operated in the United States for 40 years. In 1977, he established his first tortilla production plant in Canoga Park, California and later acquired the small Mission tortilla factory, which was located in the San Fernando Valley of the city of Los Angeles.
The company has its corporate offices in San Pedro Garza García, Mexico, and has around 20,000 employees and a total of 75 plants. In 2016, GRUMA achieved net sales of approximately $3,600 million, of which 75% came from operations outside of Mexico.