More than 70,000 industry professionals converged on McCormick Place in Chicago, during the celebration of the 100th National Restaurant Association Show, which took place May 18-21.
This year the Association is celebrating its Centennial anniversary as well as the 100th edition of the convention. Dawn Sweeney, NRA's President and CEO, officially opened the National Restaurant Association Show Saturday, May 18, during a cake-cutting celebration of the occasion. She was joined by Illinois Lt. Gov. Juliana Stratton and restaurateur Ted Balestreri, the 100th anniversary chair.
Show attendees participated in the many festivities honoring the Association's history and plans for the next 100 years during the Show.
Manufacturers and suppliers displayed their newest products and services across more than 700,000 square feet of exhibit space, along with the newest technology and innovation in the marketplace.
Attendees at the National Restaurant Association Show also had an overview of what the future of dining will be like by attending several sessions, including the Signature '19 and SuperSession panels.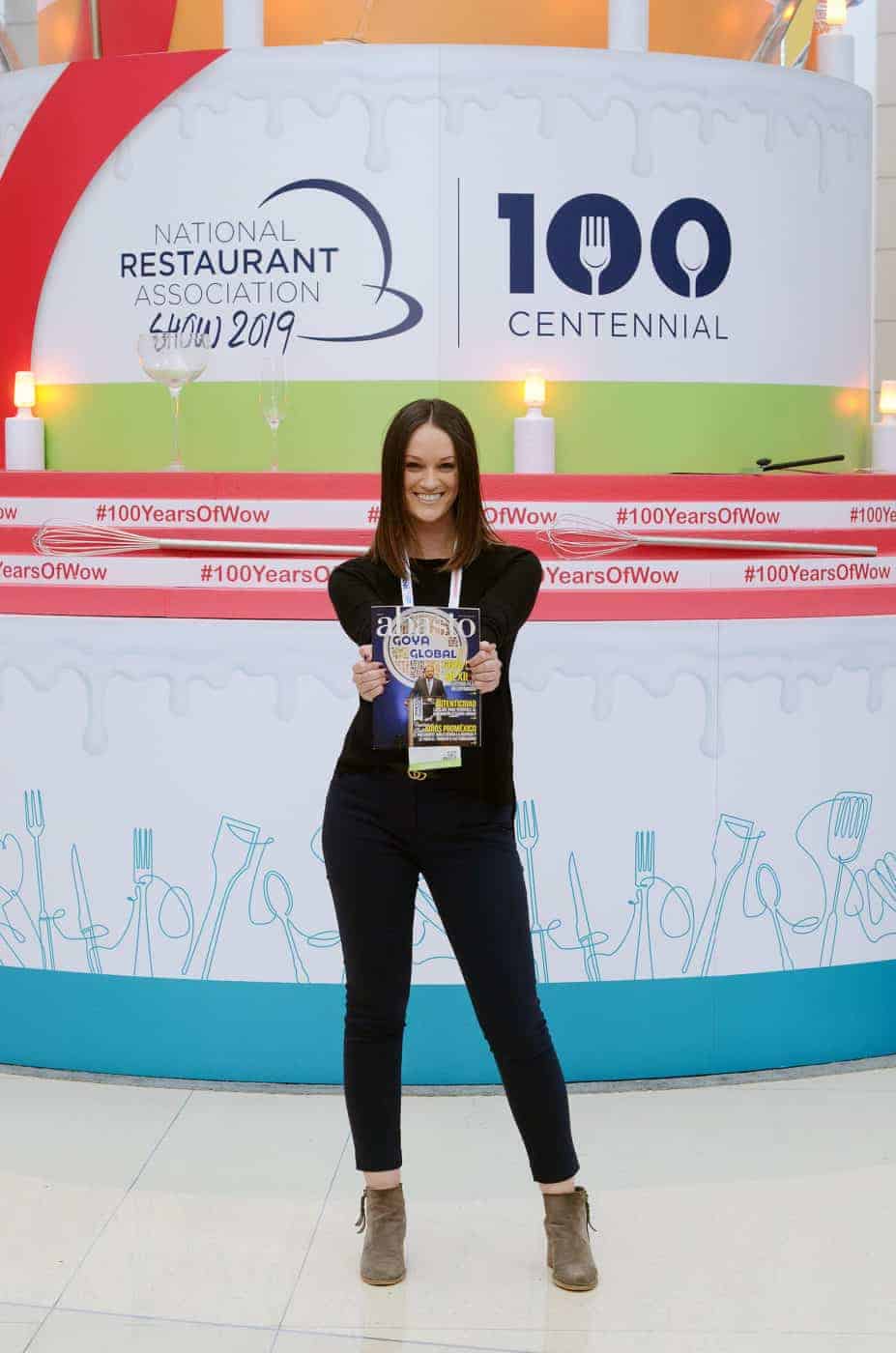 At the National Restaurant Association's 100th Restaurant Show, the new ServSuccess program was launched, a new, comprehensive career-development initiative that consists of online education, training, certification and assessments.
Its goal is to prepare the industry's workforce for professional advancement and career opportunities. It also will help employers to recruit and retain great employees for their businesses.
"ServSuccess empowers people and businesses to aim for and achieve even higher levels of career success in the foodservice industry," said Sweeney. "By validating their skills and knowledge, employees will be able to use their years of experience to jumpstart their professional advancement. For restaurant operators, it provides training and workforce solutions that grow business and service to their communities."
Related Article: National Restaurant Association CEO Steps Down
The Show also presented a panel of women leaders talking about the challenges and obstacles they had to overcome to achieve industry success.
Abasto Media was present at the event, which was attended by dozens of representatives of Hispanic food products brands.
According to statistics of the Association, restaurant industry sales are expected to reach $ 863 billion in 2019, where the presence of Hispanic foods in restaurant menus grows every day.
Photo Gallery of the 100th National Restaurant Association Show