This Halloween season, SNICKERS, TWIX, and M&M'S – members of the Mars family of brands – launched three products just in time for the fun season – SNICKERS FUN SIZE and TWIX FUN SIZE Ghoulish Green Bars and M&M'S Mad Scientist Mix – that will allow shoppers to treat themselves and others all season long.
"As the authority on Halloween, Mars is committed to inspiring moments of everyday happiness for our fans, and that includes offering our classic treats with a seasonal twist," said Tim LeBel, President of Sales and Head of Halloween for Mars Wrigley. "From the candy dish to trick-or-treating, we do not doubt that fans will delight in Mars' seasonal offerings as we look forward to another fantastic Halloween season."
A fun twist on the classic SNICKERS and TWIX bars fans know and enjoy, SNICKERS FUN SIZE Ghoulish Green Bars feature a Ghoulish Green nougat while TWIX FUN SIZE Ghoulish Green Bars feature a Ghoulish Green cookie. Both candies will be available in 9.79-ounce bags.
Related Article: Halloween is Coming with a 5% Increase in Chocolate and Candy Sales
Perfect for any Halloween candy dish, the M&M'S Mad Scientist Mix combines three fan-favorite flavors in one convenient bag, including milk chocolate, peanut butter, and peanut. M&M'S Mad Scientist Mix will be available in 8-ounce bags.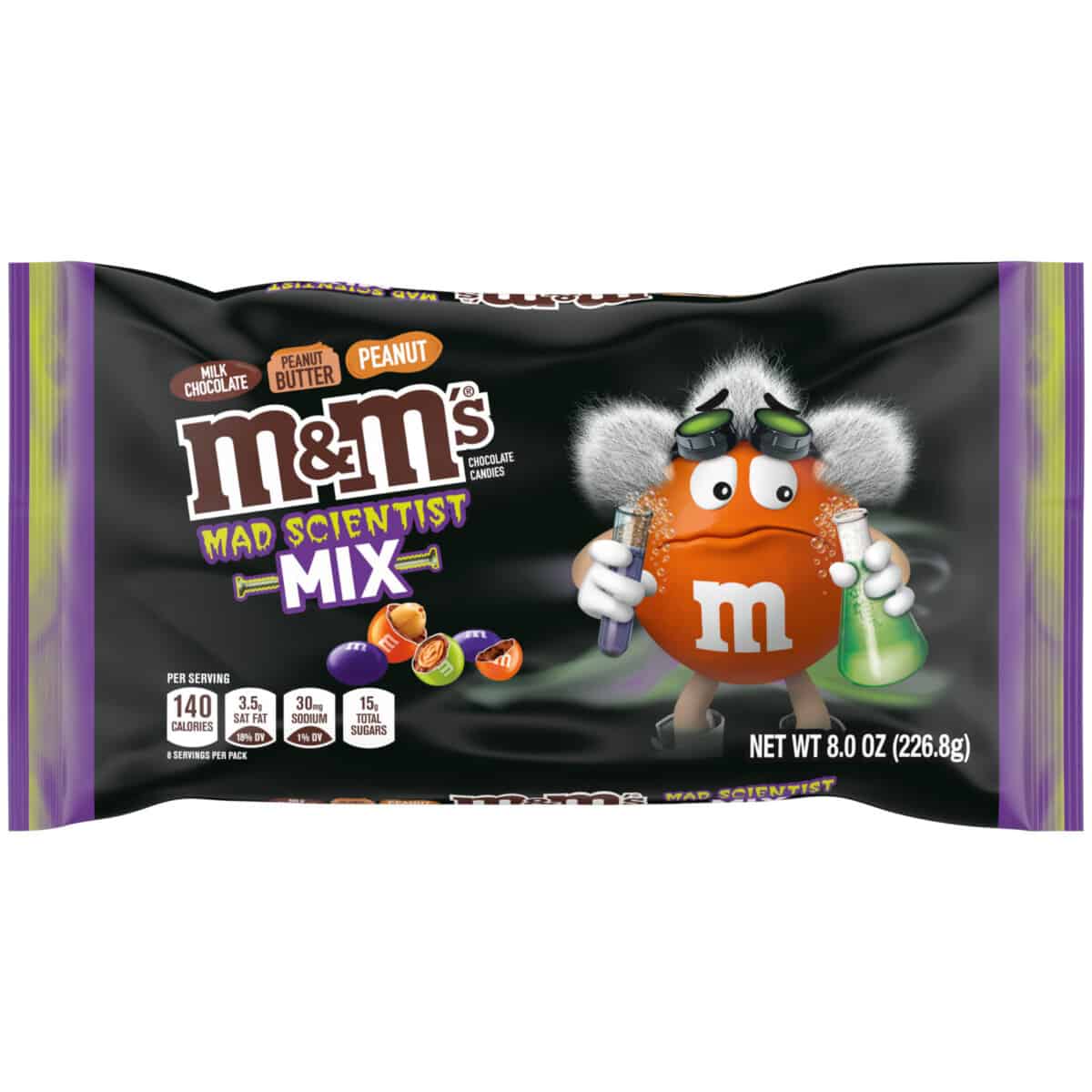 SNICKERS and TWIX FUN SIZE Ghoulish Green Bars and M&M'S Mad Scientist Mix are now available in stores nationwide.
Likewise, Mars Wrigley pointed out that the SNICKERS bar was its most popular Halloween treat last year, with 17 states calling it the favorite. In second place was M&M'S, with nine states choosing it as its favorite type of candy.
It is worth noting that, despite the COVID pandemic, candy sales during the Halloween season have increased significantly over the past two years. According to statistics from the firm Quotient, from October 18-31, 2021 – the two weeks leading up to last Halloween – all candy categories combined for a 107% increase in sales over the 2021 daily average. That's a more significant increase in candy sales than Valentine's Day (+52%) and Easter (+28%) combined.
Which candy varieties are the most popular among trick-or-treaters? According to Quotient, looking at sales growth, consumers want the usual chocolate candies the most (+103%), but they also buy their non-chocolate counterparts (+57%). Of course, the most considerable increase in the candy category comes from Halloween season-specific candy (+1.583%).