A National Pork Board investigation highlights that Latinos' preference in the United States for pork as well as their increasing purchasing power makes them vital consumers for the industry. The new study, Time to Tango: Latinos are Pork's Future, reveals the steps that supermarkets and food packaging businesses must follow to connect with these influential consumers, who represent the greatest growth opportunity for the coming decades.
The research, which included a survey of more than 11,000 consumers, including more than 2,000 Hispanics, is the most recent in National Pork Board's Insight to Action research program and analyzes the key cultural behaviors, attitudes, and nuances of the Latino consumer in the U.S.
It also describes the main motivators for Hispanics when they select their preferred supermarket and the proteins they consume.
"Pork is rooted in Latin heritage and culture and is extremely relevant to the Hispanic sector, a fast-growing sector with great economic power," said José de Jesús, director of multicultural marketing at the National Pork Board. "The pork industry must involve them proactively and better meet their needs; otherwise, we run the risk of losing the Latino consumer."
According to the report, as Hispanic consumers integrate into the American culture, the link between pork and its culture weakens. Often, it is not possible for them to find in the supermarkets the meat cuts they want to prepare their traditional dishes, so they buy other proteins or go to specialized stores that offer the meat cuts they are looking for.
Almost half (49%) of Latinos do not choose conventional supermarkets as their favorite store, and instead, they opt for specialty stores, ethnic markets, and wineries. The meat department in supermarkets is a contributing factor: 44% of Hispanics choose to buy fresh meat in unconventional supermarkets.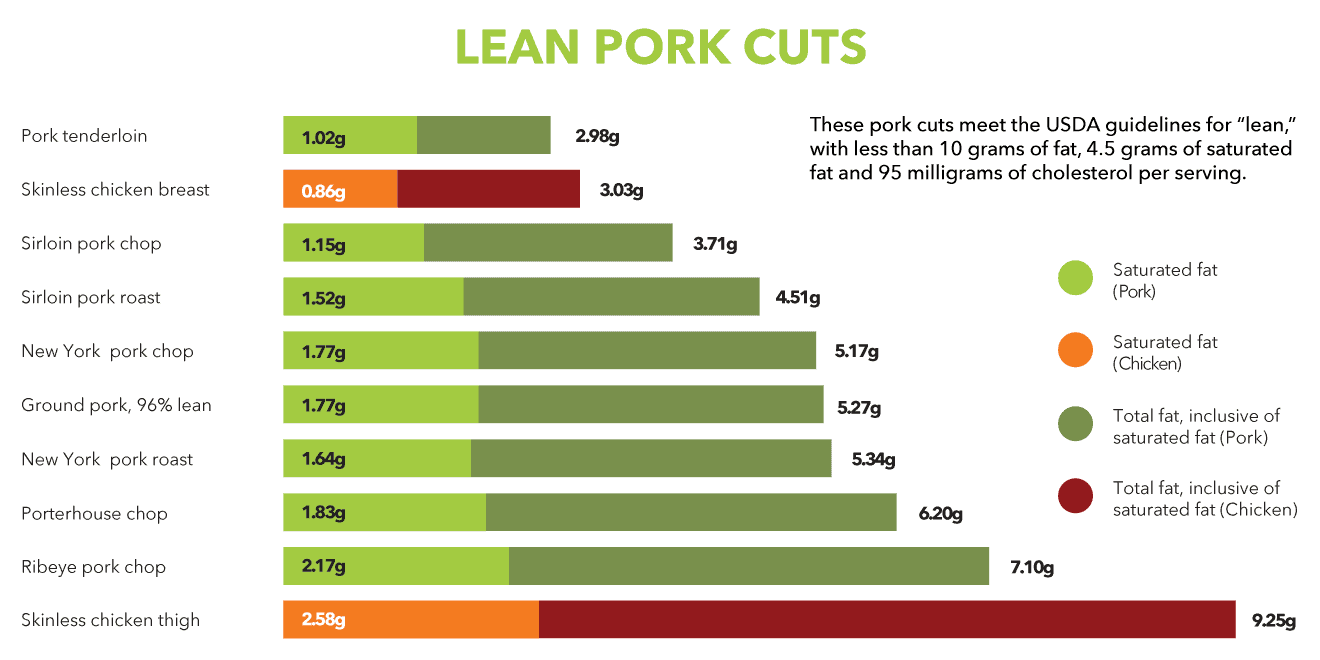 To maintain and increase loyalty among Latino consumers, the report describes three key motivators that supermarkets and food packers should consider:
Accessibility: The majority of Hispanic consumers (79%) buy in the company of family members and look for stores that offer a family experience. More than half look for stores that offer specialized meat cuts. Therefore, the shopping experience and the price must meet the expectations of Latinos, and the meat cuts and preparations they want should be more available in conventional stores.
Authenticity: Traditional family recipes are important for Hispanic consumers, but those traditions vary by country of origin. What is relevant for the Cuban or Puerto Rican consumer may not be for the Mexican or Central American countries. Two out of three Latinos in the United States are of Mexican origin and a third are from other nationalities. A "hyperlocal" strategy is better, which should not be limited only to the meat department. Having the right cuts available is key, but it is also important to offer condiments, spices and ingredients necessary to complete those traditional dishes with pork.
Health: Nearly two-thirds (63%) of Hispanics who have not integrated into the American culture mistakenly believe that pork is not healthy. The industry should focus on the nutritional value of each specific cut, including the description of pork proteins.
"The food industry is changing rapidly; foresight and adaptability are the keys to survival. Hispanics in the United States spend $95 billion a year on packaged consumer products and their purchasing power is growing," said David Newman, pork producer and president of the National Pork Board.
Related Article: Hispanics Are Key to The Future of Retail Grocery Market
"It is no longer enough to have an aisle with products for Latinos or offer packaging in Spanish. We need to analyze each area of ​​the store and make sure we are meeting the needs of Hispanic consumers," Newman said.
The report is the first in a series of studies, articles, and updates that the National Pork Board will provide in the coming months to help the food industry respond better to the needs of Hispanic consumers.
The National Pork Board has also developed a free marketing toolkit, which includes content and information for supermarkets and food packers to take advantage of in their own communication channels.
The full report and more information on the National Pork Board's Insights to Action research are available at www.Pork.org/marketing.
About the National Pork Board Investigation
The National Pork Board commissioned a personalized investigation to C + R Research and Datassential. Multifaceted personalized studies included a variety of qualitative methodologies that included focus groups, detailed interviews, observations while shopping or dining, as well as a survey of more than 11,000 consumers, including more than 2,000 Hispanic consumers, and couple interviews with operators of food services, volumetric data and data of syndicated food services to obtain an exhaustive and deep vision of the needs, offers, considerations and motivations that impact Hispanic gastronomic decisions.