Customs and Border Protection officers at the Pharr International Bridge and Otay Mesa cargo facilities prevented three attempts to smuggle more than $5.5 million worth of narcotics hidden in mango, cabbage, and watermelon shipments from Mexico across the border into the United States.
According to a press release from U.S. Customs and Border Protection (CBP), on May 29, CBP officers assigned to the Pharr-Reynosa International Bridge loading facility inspected a tractor/trailer arriving from Mexico with a load of fresh mangoes. Using all available tools and resources, discovered packages of suspected narcotics concealed within the shipment.
Officers removed 635 packages of suspected methamphetamine weighing 131 pounds (59.5 kg) with a street value of $2,623,500.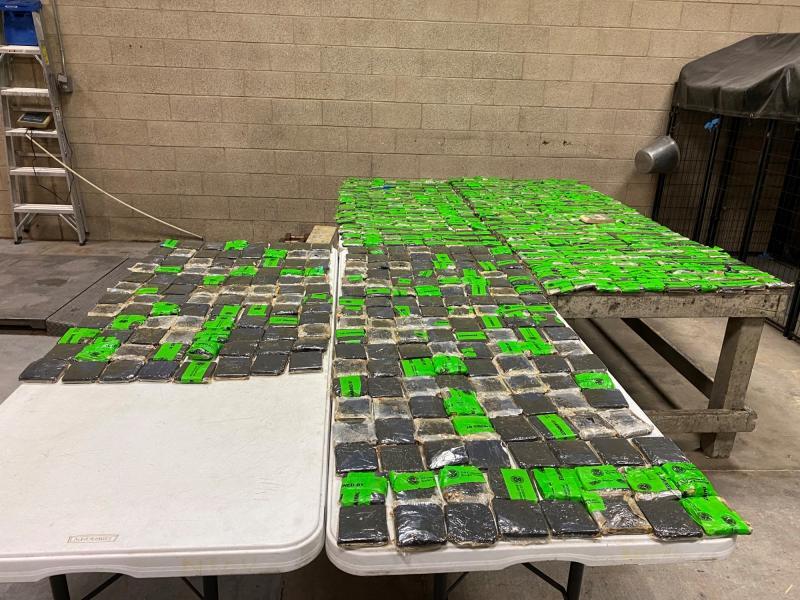 "Our frontline CBP officers exhibited great perseverance and dedication to the CBP border security mission of keeping dangerous drugs from crossing our border with Mexico, which resulted in these significant interceptions of hard narcotics at our cargo facility," said Port Director Carlos Rodriguez.
CBP seized all of the narcotics, the cargo truck, and the case remains under investigation by Homeland Security Investigations (HSI).
Related Article: What is the FDA's Strategy for the Safety of Imported Food?
That same day, officers inspected a shipment of fresh cabbage and ultimately discovered 30 packages of alleged cocaine hidden within the tractor. These narcotics weighed 73.5 pounds (33.38 kg) and are valued at $567,500.
In another cargo inspection operation at San Diego's Otay Mesa commercial facility on May 18, Customs and Border Protection agents discovered more than 1,100 pounds of methamphetamine concealed in a shipment of watermelon.
On Tuesday, May 18, at approximately 6:45 p.m., CBP officers sent a truck and trailer with a shipment manifested as watermelons for inspection. During the search, a CBP officer referred the driver along with the cargo for an intensive examination.
During the screening, a CBP canine team searched the tractor-trailer and alerted to narcotics in the watermelon shipment.
CBP officers searched the cargo and discovered a combination of 193 wrapped plastic containers and packages of methamphetamine concealed within the watermelon crates.
The estimated street value of methamphetamine is approximately $2.5 million.
The driver, a 47-year-old Mexican man, was arrested for allegedly attempting to smuggle narcotics. CBP agents turned the driver over to U.S. Immigration and Customs Enforcement, Homeland Security Investigations. The driver is currently facing federal charges and was transported to the San Diego Metropolitan Correctional Center.
CBP agents seized the truck, trailer, and narcotics.
"We don't frequently see seizures of this size, but they are certainly a risk in the cargo environment," said Anne Maricich, Acting CBP Director of Field Operations in San Diego. "Stopping over 1,000 pounds of methamphetamine is a critical activity for the security and health of our nation."