Las Vegas is well known for its fast pace, 24-7 lifestyle, with visitors having access to whatever they want whenever they want it. Residents of the metropolitan area have also grown accustomed to anywhere, anytime convenience, particularly when it comes to ordering food using eCommerce.
While vendors like Amazon and Walmart, and local restaurants using services like DoorDash, have been offering online ordering with delivery or pickup since well before the pandemic, the community's ethnic populations have had fewer options until recently.
La Bonita Markets, a seven-store chain with the finest food products, high-quality service, and low prices, saw this void as an opportunity to bring eCommerce to an underserved market and has experienced continued sales growth since launching their digital offering.
La Bonita Markets started looking for an eCommerce solution early in 2019, well before the pandemic. It was something important, and growing segments of the retailer's customer base were asking about; some of the larger chains in the Las Vegas market were offering and didn't want to lose share of wallet to those competitors.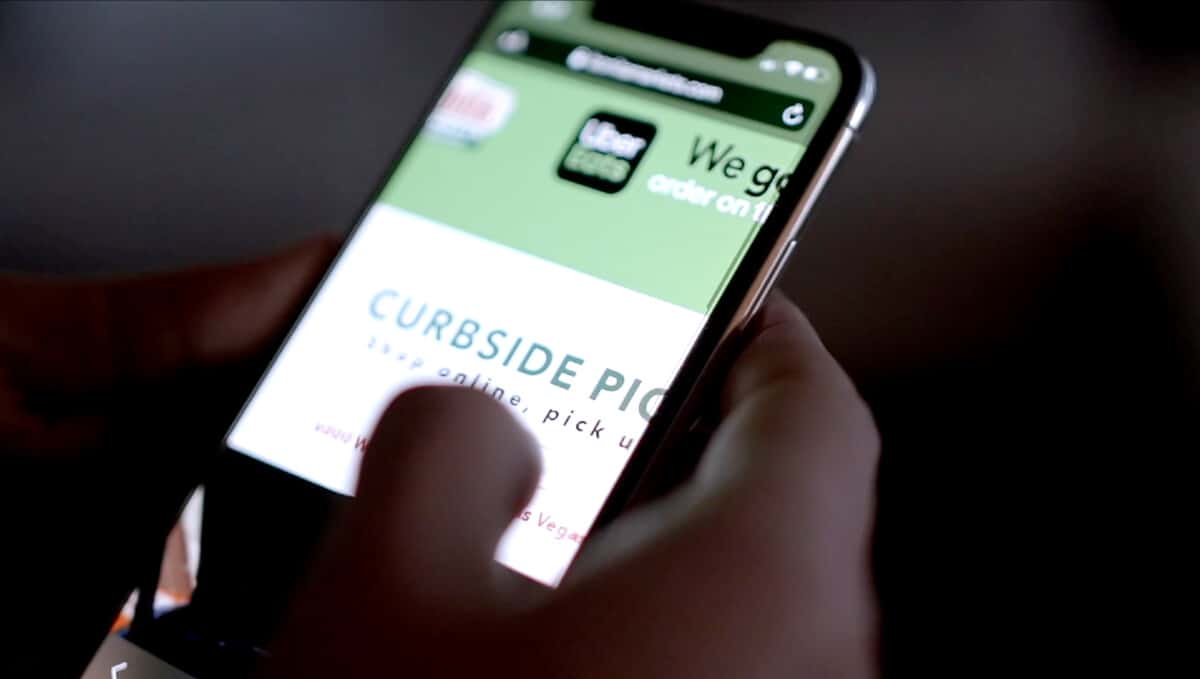 At first, La Bonita concentrated on providing curbside pickup, figuring delivery would follow naturally once any kinks were out of the system.
Armando Martinez, co-owner of La Bonita, said the grocer had several other requirements for the new platform, including an easy customer interface, an even easier interface for store selectors, and a comprehensive product assortment that included a wide variety of Hispanic foods and could be implemented quickly. He met a few technology vendors at industry trade shows, and determined eGrowcery checked all of the grocer's requirement boxes.
"(eGrowcery) has the industry experience and expertise, so they knew exactly what we needed to get our online ordering program running. About four months after our first meeting, we were offering our customers curbside pickup," Martinez said.
Related Article: Dunnhumby Report: U.S. Online Grocery Shoppers Spend More but Struggle More Financially
The process of deploying eGrowcery at La Bonita Markets was very straightforward. Because the eCommerce solution is cloud-based, the retailer quickly added it to the website, tested the system to work out any bugs, and was quickly training its team on the mobile app and reaching out to shoppers via a vast email database they maintain (the chain doesn't have a loyalty card).
Martinez also pushed the news of the new service out via the grocer's social media channels and then the weekly printed circular.
By the fall of 2019, orders were steadily coming in at one of La Bonita's stores, with expansion to the others expected over the following year or two. The grocer promoted the new eCommerce option in the stores with posters and other materials and continued to post details online via Facebook and Instagram. That first location saw solid month-over-month growth as Martinez and the team prepared to launch the retailer's delivery service.
Then the pandemic hit.
Shut down orders closed major cities, schools went virtual, and the economy was sitting on a precipice. At the same time, as restaurants across Las Vegas and the rest of the world were closing or transitioning to order only, sales in the grocery industry went through the roof.
"We could see online orders just popping everywhere. It took the program to another level and pushed us to quickly get all the stores involved because of that huge fresh influx of orders," Martinez said. "Fortunately, the eCommerce system is designed up to handle the growth in sales volume really well. We were able to add the other stores within a few months and have seen good growth ever since."
In addition to expanding the service to the rest of the chain to meet customer demand, La Bonita rolled out eGrowcery's integrated delivery program, which coordinates transportation with local and national service vendors. This was accomplished during the early months of the pandemic and resulted in a sales increase of 39%.
Some of the eCommerce key lessons Martinez and his team learned both before the pandemic and during it include:
Having the same prices and promotions online and in-store is critically essential.
Better understand shopper demand so certain products, like toilet paper and water, can go on allocation to limit hoarding.
Train the pickers to understand the customers' exact needs, like how ripe they want the avocados.
Provide incentives to store staff, so they stay with the company longer, increasing their relationship with shoppers.
Having a dedicated online sales team who works to consistently update the database, watch for ways to better enhance the shopping experience online, come up with promotions online, and more.
"We learned many of these lessons the hard way when we launched eGrowcery and the pandemic started. We heard back from our customers about pricing and promotions, so now we're doing the work to make sure shoppers have the same exact experience online as they would in the stores," explains Martinez.
After launching online ordering with groceries and most of the fresh departments, La Bonita Markets started adding the retailer's full line of prepared foods, including Hispanic specialties like tacos, burritos, and menudo.
"The kitchen and the area of our prepared food, which are slightly different from groceries because of the timing, has been received really well. It's not as much as volume as our other grocery business, but it's going to grow," Martinez said.
Martinez adds that while the pandemic gave their online business a big push, eCommerce was going to emerge as a vital part of grocery marketing over time anyway.
"As shoppers who were not used to using their phones or laptops to do this kind of ordering were forced to because of COVID, they quickly learned how. Now that they do know how to place their order, they're a lot more comfortable and will continue," he said, giving the example of an uncle who previously couldn't use a cell phone for anything but talking, and now it's just part of his routine to order from the store.
Next up for La Bonita is reviewing two important recent additions to eGrowcery's capabilities – accepting EBT SNAP for online ordering and DoorDash for delivery. Martinez expects to offer both in 2022 or 2023.
"We're going to continue to grow every year, so we still have an emphasis on the stores buying into the long-term goal of being a preferred retailer for all of our customer's needs, whether they want to come into the store or order online," he concluded.