When talking about sustainability, it is paramount to understand the scope of its meaning. It refers to meeting current needs without compromising the ability of future generations to meet theirs. And under that premise, grocery stores play a critical role with consumers increasingly aware of environmental protection.
Sustainability was the central theme running through one of the educational sessions at the NGA Show & Executive Conference last September in Las Vegas. The moderator for the presentation was Michael Sansolo, president of Sansolo Solutions LLC and director of research for the Coca-Cola Retail Research Council (CCRRC).
The educational presentation, entitled, Sustainability in Supermarkets: Connecting with Shoppers, featured Ted Balistreri, owner of Sendik's Food Market, and John Ross, president and CEO of Independence Grocers Alliance (IGA), who presented, along with Sansolo, an overview of how grocery retailers should go about establishing or improving their sustainability practices and communicating them to consumers.
Abasto Magazine spoke with Michael Sansolo about the CCRRC study, which revealed how the COVID-19 pandemic, rather than diminishing shoppers' passion for sustainability, has strengthened their convictions. So much so that it has become one of the few priorities most Americans strongly endorse.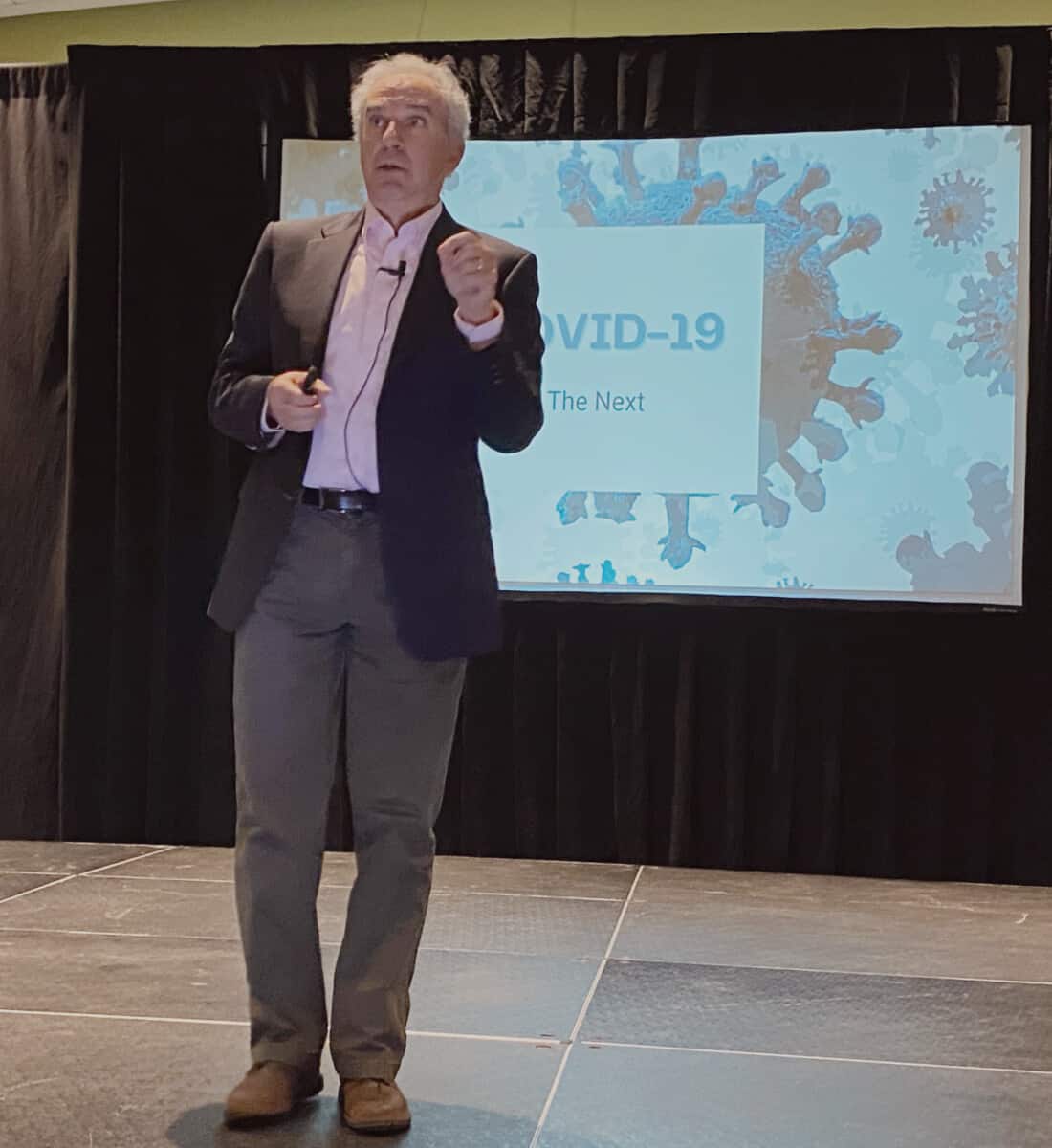 "The most important conclusion we came to in the research, and one that surprised us all, is that everyone cares about sustainability. As in most statistical studies with shoppers, we divided them into groups and found that whether they were highly educated or poorly educated, rich, middle class or poor shoppers, regardless of where they live in the U.S. or their political preferences, they all equally care about sustainability," said Sansolo, who is an authority on food retailing with 35 years of experience.
Related Article: Kroger CEO Offers 5 Key Points on the Future of Grocery Shopping
According to Sansolo, the group that stood out above the others in the study was Generation Z young adults, "and it was because they were more concerned than others."
But why should supermarkets care about the opinions of teenagers? Sansolo said that, on this point, IGA's CEO reminded that these young people are the future shoppers and also the prospective employees. Another important reason to give sustainability the importance it deserves within grocery stores' action plans.
The research made clear that there are important lessons for retailers to be aware of, Sansolo said.
"The first lesson is that consumers want their supermarkets to take this issue seriously, and they are asking for it to happen in a couple of scenarios. First, they believe there's too much food waste because many Americans throw away a lot of food that they don't eat. And that's why, according to shoppers, one of the big requests is for supermarkets to donate more to food banks," said Sansolo.
"They also want supermarkets to do what they can to help people recycle. And from there, they expect stores to find ways to reduce plastic, whether it's bags or packaging. This brings up a fascinating point because pretty much everything I just said, the industry has been doing for a number of years. Likewise, shoppers said in the study that if retailers do something about sustainability, share it with their customers," the expert concluded.
To learn more about the study Sustainability and Food Retailing, go to the website: www.ccrrc.org.