Hispanic supermarket chains Sedano's in South Florida and Northgate González Market in California have been very active this holiday season supporting families in need with grocery donations amid the COVID-19 pandemic.
To help fight hunger and support the community, during the months of November and December, donations from Sedano's Supermarkets have benefited more than 1,500 families during the holiday season through grassroots commitments and non-profit partnerships with some of South Florida's most respected organizations, according to a company statement.
"This holiday season, we want to do everything we can to help those in need and bring some much-needed levity to the end of 2020," said Javier Herrán, chief marketing officer of Sedano's Supermarkets. "We are honored to have the opportunity to give back to our beloved communities and collaborate with outstanding nonprofit organizations doing crucial work in the cities we call home," he added.
In the state of Florida, more than 2.7 million people, on average, are struggling with hunger, of which nearly 820,000 are children, according to Feeding America. The COVID-19 pandemic has had a devastating impact on vulnerable communities, causing the rate of food insecurity to double during 2020.
Throughout its Tradition of Giving initiative, Sedano's organized and participated in a number of initiatives that benefited seniors, families, and nonprofits throughout South Florida.
Related Article: In Support of the Hispanic Retail Environment
As part of its efforts, Sedano's also hosted a food donation event in central Florida (Kissimmee), donating Thanksgiving food packages to area families, the Hispanic store chain said. Sedano's tradition of giving will culminate with one of South Florida's most popular charity events, CAMACOL's 35th Annual Holiday Food Basket Drive, an initiative that Sedano's has supported for more than 20 years.
Northgate González Supermarket Chain helps more than 2,800 families in need
For Northgate González Market, giving back to others doesn't just happen on Donation Tuesday, better known as Giving Tuesday. Since the beginning of the pandemic, the California Hispanic supermarket chain has donated more than $ 500,000 to local food banks and other charities, according to a statement.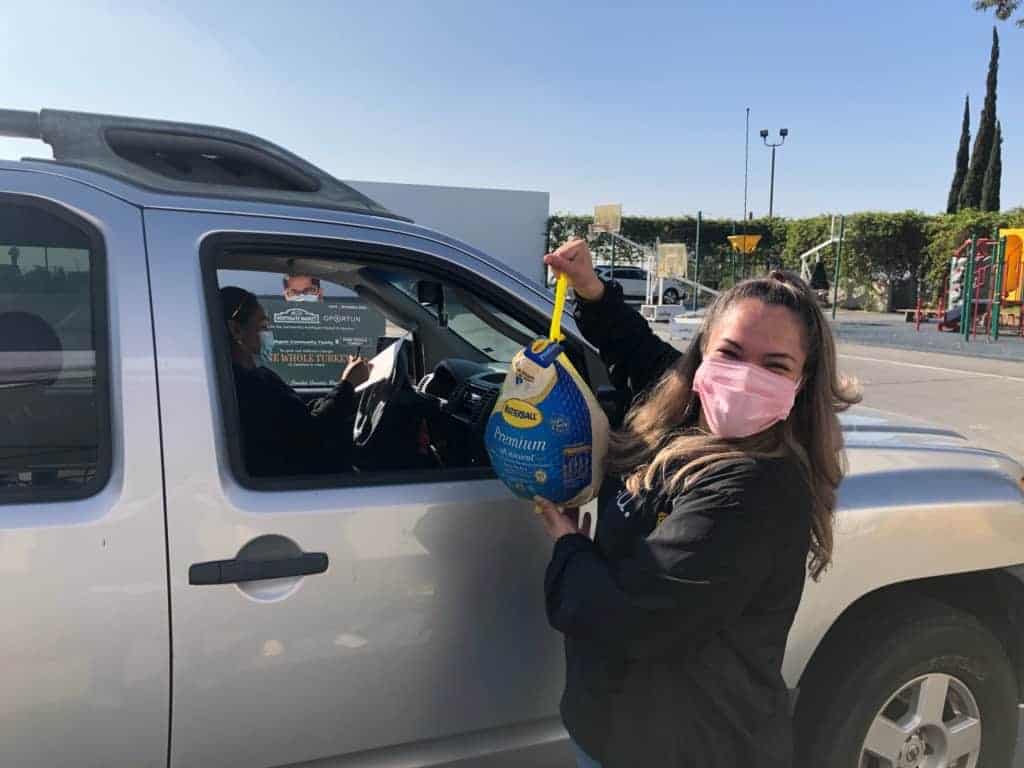 This past Thanksgiving, Northgate González Market partnered with Oportun, Hyundai Motor America and the Reynoso González Family Foundation to donate more than 2,800 turkey coupons, providing some relief for families in need in California.
Some of the organizations that received the turkey coupons include Thriving Cities, Love Riverside, Migrant Edu Program, Alma Family Services, United Way of Orange County, Los Angeles Office Board Member Curren D. Price, Office from Representative Lorena González, the Office of Representative Shirley Weber, and the League of United Latin American Citizens (LULAC).
"At Northgate González Market, the family is everything. Turkey vouchers are just one of the ways we can show our appreciation to our customers and the community, "said Oscar González, co-president of Northgate González Market. "We want to thank Oportun and Hyundai Motor America for joining us in making this donation."
When the pandemic hit, Northgate González Market sprang into action and has provided food to first responders, schools, churches, and food banks. Working together with customers in a program called 2 Ways 2 Save, the Hispanic supermarket chain raised enough money to donate more than 180,000 pounds of groceries to local food banks.
Oportun and Hyundai joined Northgate González Market in their effort to boost the turkey donation drive.
"We are proud to help families throughout Southern California celebrate the holidays by providing them with a turkey, masks, and sanitizing supplies so they can safely celebrate with their loved ones," said Stacy Newton, Senior Executive Vice President of Distribution for Oportun.
On behalf of Hyundai Motor North America, Communications Director Dana White said: "We know that food insecurity affects our most vulnerable communities and that the COVID-19 pandemic has only exacerbated the problem. We hope that our partnership with Northgate González Market will bring much-needed relief and joy to Southern California families during the holiday season."