Got Masa? Cardenas Markets sure does! Cardenas Markets is Tamale Central, where customers will find all the ingredients needed to prepare this season's famous dish.
For customers who choose to prepare their signature tamale recipes, Cardenas Markets has several varieties of delicious masa to choose from, such as masa preparada, sin preparar, strawberry, pina colada, and nuez.
The Hispanic grocery store chain also has a wide variety of fresh chiles, delicious meats, and cheeses, in addition to corn husks and banana leaves to bring this traditional Hispanic staple to life.
Cardenas Markets also has convenient options for those who want to enjoy tamale season without the work.
Cardenas Markets Cocina's offers ready-to-steam and ready-to-heat tamales. In the giving spirit of the holiday season, customers will receive a free tamale steamer with an 18-ct purchase of ready-to-heat tamales.
Related Article: Cardenas Markets Cocinas Partner with DoorDash
Finally, Cardenas Markets offers a variety of artisanal ready-to-eat tamales featured in their famous Cocina's company-wide for those who are short on time.
"Tamales are more than just a delicious food; they are a symbol of family and togetherness during the holidays," said Adam Salgado, Chief Marketing Officer for Cardenas Markets. "We are honored to be part of our customer's traditions by providing them with the best and freshest ingredients to continue creating meaningful holiday memories, as well as provide convenient options to capture the spirit of tamale season without the work," Salgado concluded.
Additionally, Salgado and Griselda Preciado, who works in the Cocina at the company's Fontana location, have come together to host a virtual tamale-making class. In this class, they share straightforward ways of making tamales, in addition to some great tips and hacks to make the process even easier.
Learn How to Make Tamales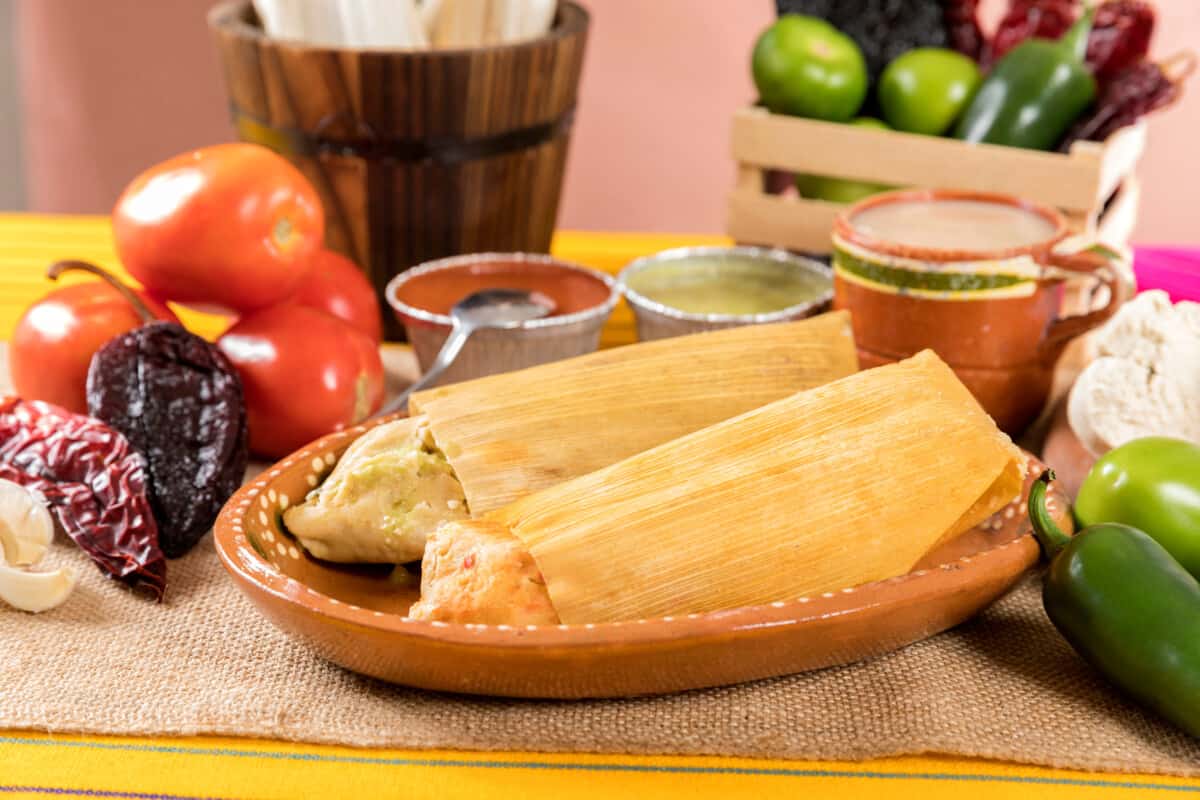 Ingredients:
8 LBS of Cardenas Masa
4 LBS of Pork Cushion Meat
1 Bag California Chili (8 oz.)
1 Bag Guajillo Chili Pods (8 oz.)
2 Bags of Corn Husks (8 oz.)
3 Large Onions, halved
5 Garlic Cloves
1 Small Bag Bay Leaves
Directions:
Place pork in Dutch oven with 2 halved onions, 6 bay leaves, 3 garlic cloves, and add water to cover. Bring to a boil, then reduce heat to low and simmer until the meat is cooked through, about 1 1/2 – 2 hours.
Use rubber gloves to remove stems and seeds from the Guajillo or California chili pods (which ever you decide to use for the sauce). Place chiles in a saucepan with 2 cups of water. Simmer uncovered, for 20 minutes, then remove from the heat to cool. Transfer the chiles and water to a blender and blend until smooth. Strain the sauce mixture, stir in salt, and set aside.
In a fry pan, add 2 tablespoons of cooking oil, and fry the sauce mixture until it is smooth. Shred the cooked meat and mix into sauce and stir for a few minutes.
Soak the corn husks in a bowl of warm until they soften. Spread the Cardenas Masa out over the corn husks to 1/4 to 1/2 inch thickness. Place one tablespoon of the meat filling into the center. Fold the sides of the husks in towards in toward the center and you are now ready to place in the steamer.
Cooking the Tamales
In a 24 qt steamer, cover with water until water level stands with the grill covered with a bed of corn husks on which you can place the tamales on top of each other, then cover and simmer for about an hour. The signal that indicates that tamales are ready is when the husks lift easily off the tamales.