Electrolit debuted Electrolit Powders and presented the iconic Blue Raspberry and Strawberry Banana in Zero formats at NACS Show 2023 in Atlanta, GA.
The first product, Electrolit Powders, is a scientifically formulated powder sachets in a trio of flavors.
Electrolit is a premium hydration beverage made from pharmaceutical quality grade ingredients and founded in Mexico in 1950. Since then, Electrolit has become revered by athletes and partygoers alike as a recovery drink.
Building on the brand's commitment to innovation, its ready-to-mix Electrolit Powders will be available exclusively on Amazon in a trio of fan-favorite flavors, including Grape, Fruit Punch, and Strawberry Kiwi.
Electrolit, as well as Electrolit Powders, is formulated with glucose and five ions to hydrate fast. It is also nonGMO, gluten-free, and uses natural flavors that offer consumers a flexible way to customize their Electrolit hydration experience while on the move.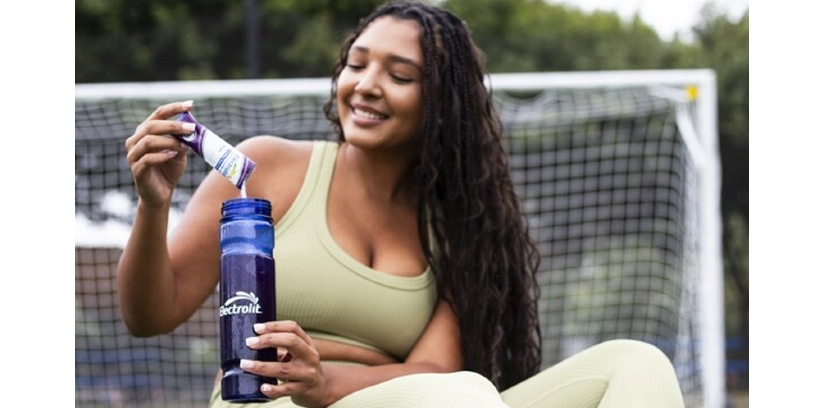 "Electrolit has established itself as a go-to choice for rapid and convenient hydration," said Jake Sloan, Sr. Marketing Director of Electrolit US. "We are excited to take that one step further by advancing into new territories with the reachable powders format, delving into a burgeoning market segment projected to sustain an annualized growth rate of 10.5% between 2021 and 2028, according to Allied Market Research. At the same time, we continue to bolster our Zero lineup to meet the needs of wellness-focused individuals."
Electrolit is evolving its Zero portfolio with its revered Blue Raspberry and innovative Strawberry Banana variant, meeting the demand of increasingly health-conscious consumers with the same integrity of the brand's scientifically backed ingredients for effective hydration. The new additions, joining Berry Blast, Lemon Breeze, and Fruit Punch Splash Zero options, will be available at 7-11 from November 5th, 2023, rolling out nationwide starting January 1st, 2024.
Related Article: Electrolit Increases Distribution to More Than 10,000 Stores Nationwide
Electrolit's Formula
Electrolit manufactures a scientifically formulated premium hydration beverage that replenishes the body after physical activity, intense heat, or a night of partying.
Electrolit aids in the recovery of the hydro electrolytic imbalance, fulfilling metabolic and hydration needs. It is formulated with magnesium, potassium, calcium, sodium-glucose, and sodium lactate plus six ions for electrolyte absorption.
Available in 15 delicious flavors, people can buy Electrolit in national, grocery, convenience, and online channels nationwide, including Walmart, Kroger, Jewel-Osco, 7-11, and more.