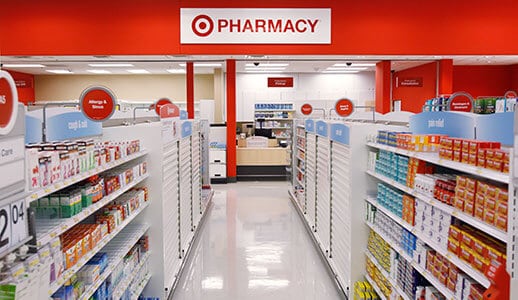 CVS Caremark Corporation announced that it completed the purchase of Target pharmacies and health clinics for about $ 1.9 billion.
With the transaction complete, the company acquired 1672 pharmacies throughout 47 states and will operate through a store-within-a store format under their own brand.
Through a statement, the chain said their pharmacies will be included in all new Target stores. In addition, 79 target locations will carry the name CVS MinuteClinic, and 20 new CVS Health clinics will be opened in Target stores in the next three years.
"We look forward to helping Target guests on their path to better health through our leading clinical programs," said Larry Merlo, CVS Health President. "In addition, with the Target acquisition we will leverage our unique integrated business model and our scale to drive incremental sales volume and operating profit for the enterprise while providing comfort and cost savings for consumers."
CVS loyalty program will replace Target rewards program
Target will eliminate its pharmacy rewards program and replace it with a CVS loyalty program, although no details about the new program were provided. As a gesture of thanks, this month Target will mail a rewards coupon for 5% off to its pharmacy customers.
Target executives admitted that the company has not done well in recent years.
The Target pharmacy business brought in about 4.2 billion, or about 6% of its 73 billion in annual revenue. Executives acknowledged that it has not been profitable in recent years.
The closing of this transaction does not change the outlook for the fourth quarter of comparable sales.
"Today's milestone in our relationship with CVS Health is an important step in driving Target's strategic priorities forward as we give our customers easy access to industry-leading health care services. With the ongoing transition underway, Target may further accelerate our commitment to Wellness"said Brian Cornell, Target president and CEO of Target.