In two days of fierce business sessions, close to 250 Colombian exporters introduced their products and services to an equal number of international buyers at the 2022 Business Matchmaking Forum hosted by ProColombia in Houston, Texas.
The event, held from November 8 to 11, launched with an academic agenda, followed by two days of business appointments and field visits that allowed Colombian traders, primarily micro, small, and medium-sized enterprises, to learn about distribution and marketing channels in the United States.
Juliana Villegas Restrepo, Vice President of Exports of ProColombia, the government entity in charge of promoting tourism and foreign investment, addressed the group of buyers during the event's opening to emphasize the scope of business agreements with Colombian companies: "Dear international business leaders, when you buy Colombian goods and services, you are facilitating the social inclusion of our communities. You are changing lives in our country. When you trust Colombia, you allow us to bring the benefits of internationalization to remote parts of our territory".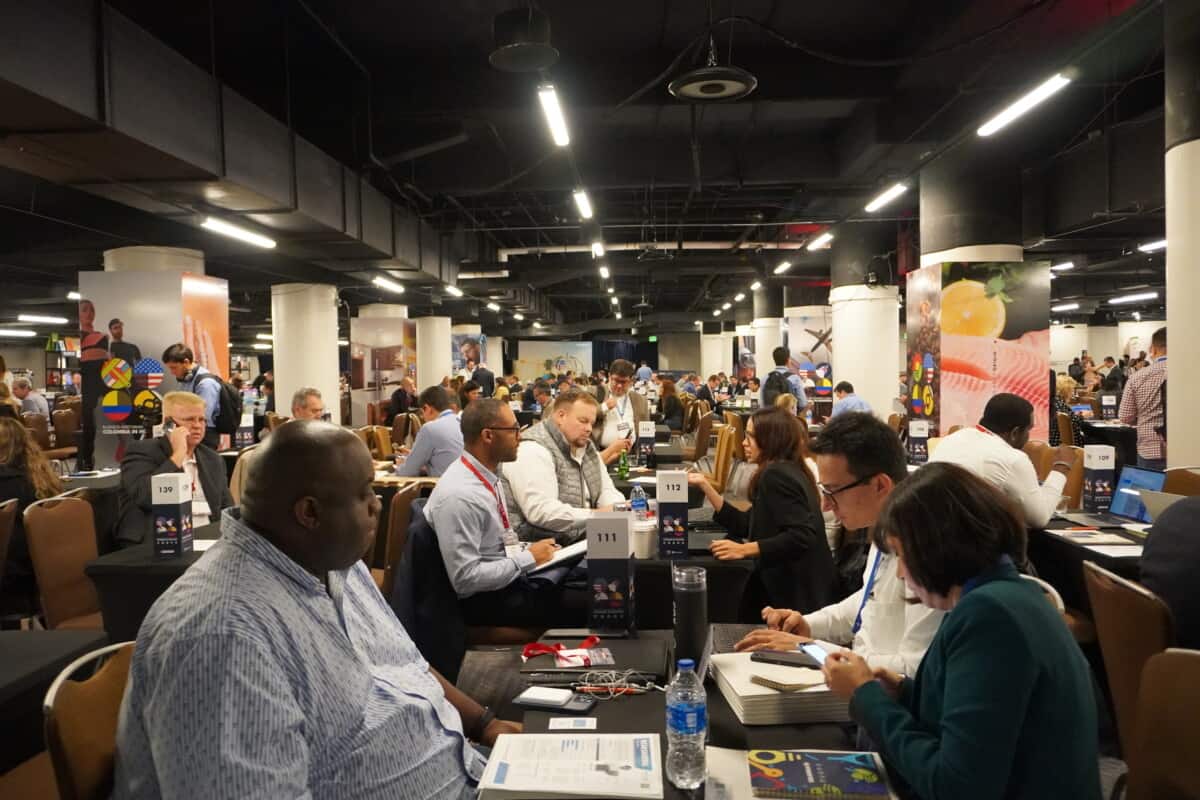 Colombian companies presented a wide range of agri-food, personal care, beauty and health products, software production, video games, and handmade clothing during business sessions. Among the highlights were the offerings of better-for-you snacks, chocolates, dehydrated fruit, fruit pulp, and natural fruit juices, most of which are of organic origin and produced sustainably by peasant and indigenous communities from different Colombian regions.
"Meeting these Colombian entrepreneurs and their products is very gratifying because you can see the pride they have in their brands that they want to promote and sell," said David Adauto, supply manager of the H-E-B supermarket chain, one of the buyers invited by ProColombia to the Business Matchmaking Forum.
In just one day of meetings, Adauto had appointments with close to 40 Colombian entrepreneurs and was very enthusiastic about the quality of the products submitted to him, with the variety of freeze-dried products catching his attention. "Definitely, for me, there is a lot of potential for business opportunities with Colombia," said Adauto.
A team of at least 15 ProColombia officials focused on facilitating the process of business meetings between Colombian entrepreneurs and buyers, achieving the mission of a successful event.
Ricardo Pedroza, the executive director of ProColombia in the U.S., emphasized the benefits of having Colombia so close to the United States for trading, the quality of Colombian labor for outsourcing services, its technological development, and the great variety of agri-food products.
"Here in the United States, our job is to make it easier for sellers and buyers. What we are doing here in Houston is an example of how we bring the two interested parties together so they can get to know each other, and if there is a good fit, they start a business relationship. Some deals will be closed today, others in three months, six months, or a year; this is a process to promote Colombia. As big as the United States is, we must ensure we have as much presence as possible. Our day-to-day is connecting the dots," said Pedroza.
Taking a brief break between business meetings, a team of buyers from Goya Foods spoke with Abasto. "We are very grateful to ProColombia for inviting Goya to this very well-organized event," said Andrea Restrepo of Goya, the largest Hispanic food company in the U.S., which sent three of its buyers to the Business Matchmaking Forum. "We come looking for new suppliers to meet the needs of our customers who always want authentic Latin American food."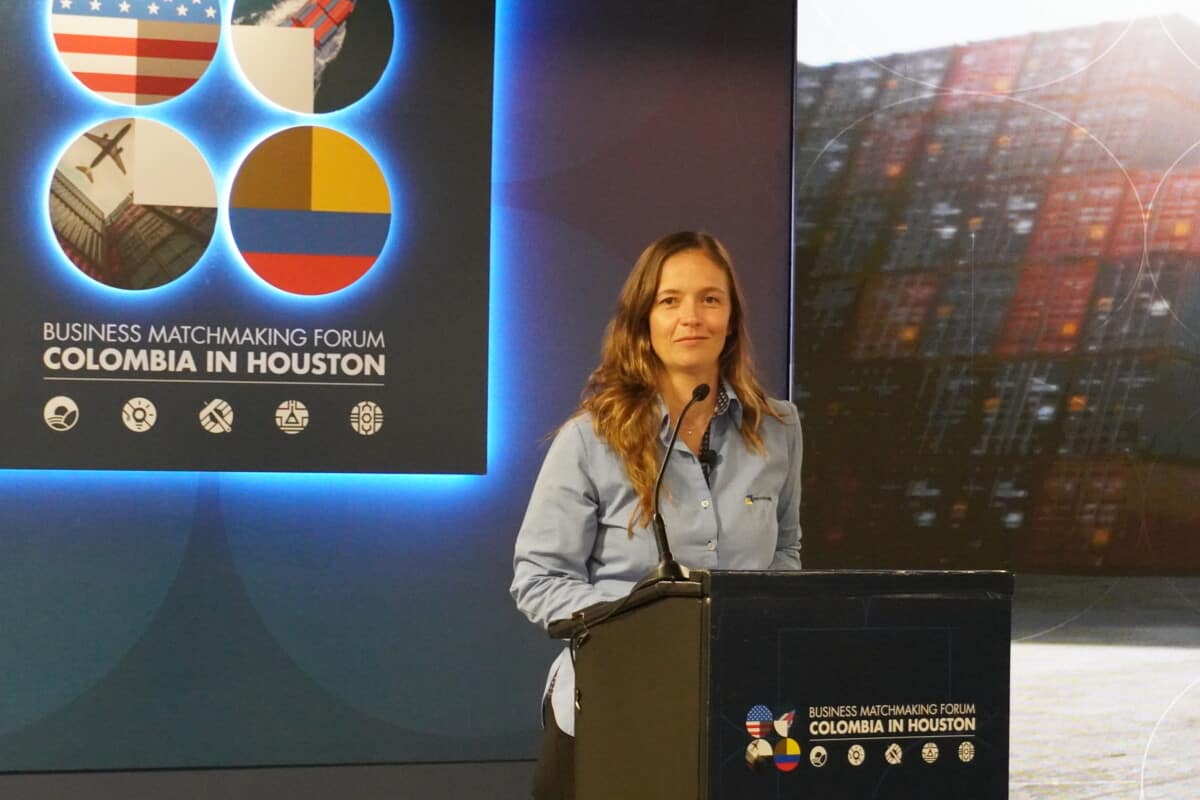 In turn, Daniel Contreras, from Goya's team, added that they see great potential in Colombia "because it is a country very rich in fruits, vegetables, and bakery, they have many innovative products such as panela by-products that I had never seen before, and I think it is a potential for us to put it and establish it in the market."
The Hispanic population in the United States continues to grow and diversify. Latin American food is crossing all borders, and thus Goya's interest in continuing to explore to expand its product portfolio. "I think we are all wanting to try foods from all countries. We are already open to trying products from other places," said Aseneth Camacho, a Goya buyer.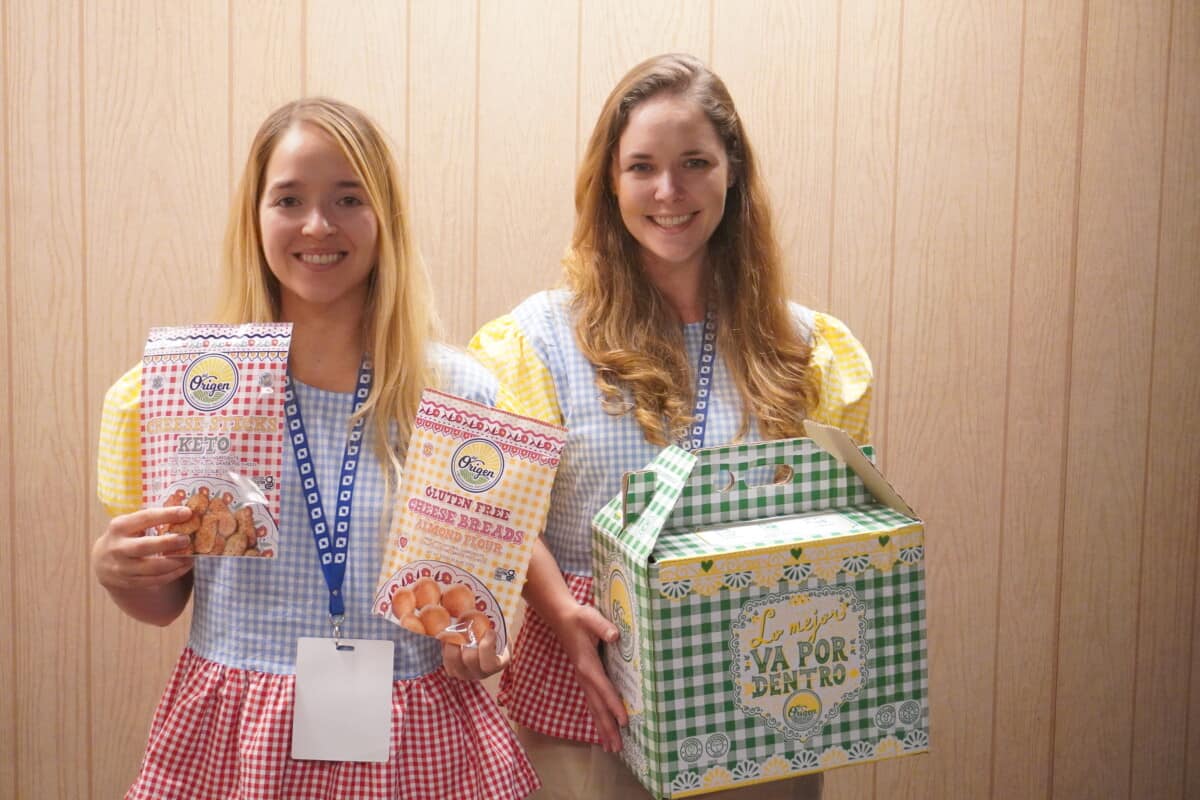 According to the National Department of Statistics, Colombia's non-mining exports between January and August 2022 reached $14.6 billion, up 27.1% compared to the same period in 2021. The United States was the leading buyer with $4.5 billion, up 34.1% versus January-August 2021.
The business potential between the two countries continues to grow, and entrepreneur sisters Claudia and Cristina Sanchez have begun to open doors in the United States. With ProColombia's support, they are working creatively to ensure their brand of healthy frozen snacks, del Origen, achieves a good standing in the U.S. market, as they have already done in Colombia.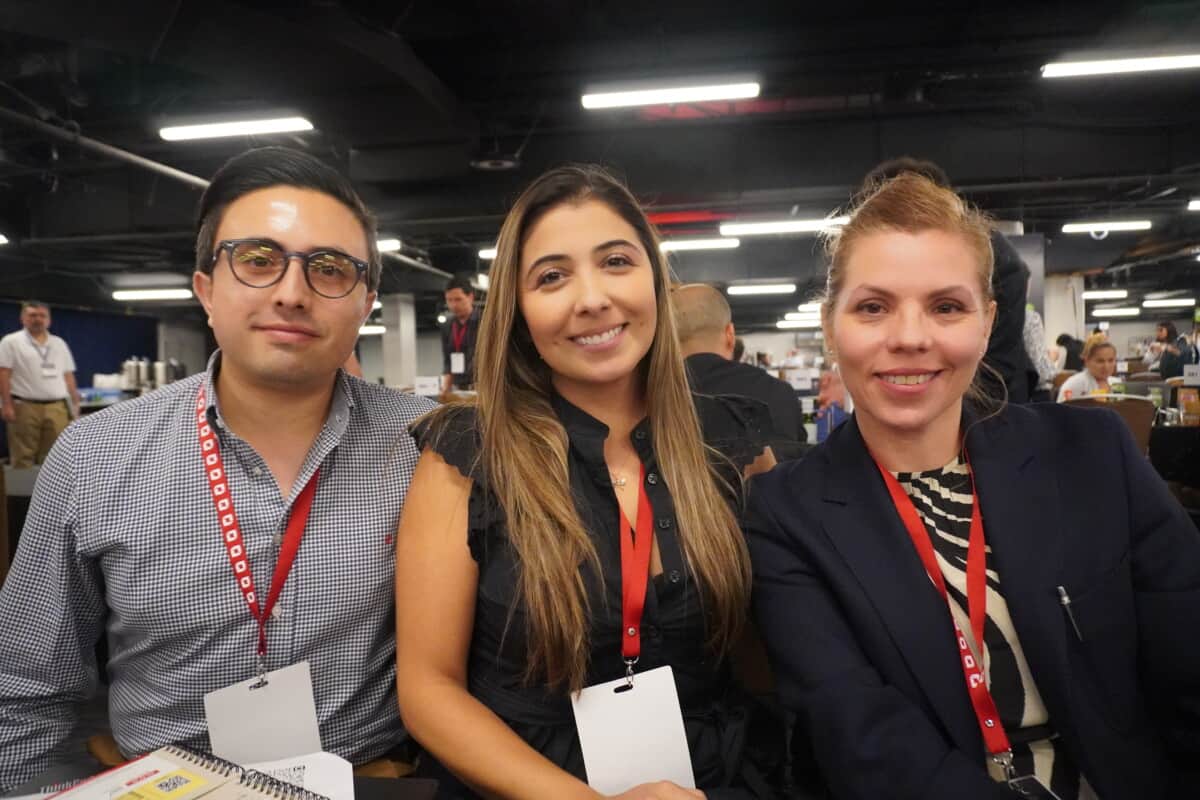 "ProColombia was the first entity we approached because we wanted to export; we wanted to take our business to a higher level. U.S. citizenship made it easier for us to open the business in this country, but then we talked to ProColombia to further promote our brand in the U.S.," said the Sanchez sisters.
Agrogreen was another company that offered its products. Based in Dosquebradas (Risaralda), the business manufactures ground-flavored panela and buys its raw material from paneleros in the town of Quinchía, a region affected by the armed conflict.
For Carlos Moya, from Moya Enterprises in the U.S., being able to meet panela-manufacturing companies such as Agrogreen at the Business Matchmaking Forum meant expanding his trading network. "I have had a relationship with ProColombia for several years, and I have to recognize and applaud their work. Through them, I have connected with panela manufacturers, which we in Mexico call piloncillo. It would be tough for me to go looking for them on my own; that's why these events are so important. ProColombia makes my life much easier."