The surprise resignation of Amin Maredia, Sprouts Farmers Market CEO and member of the board of directors, cause the supermarket's stock plunged by nearly 14% last Friday.
The specialty grocery chain announced in a press release that Maredia will leave the Company on December 30 to pursue other interests.
Jim Nielsen, the Company's president and chief operating officer, and Brad Lukow, the Company's chief financial officer, will serve as the Company's co-interim chief executive officers until a permanent successor has been named.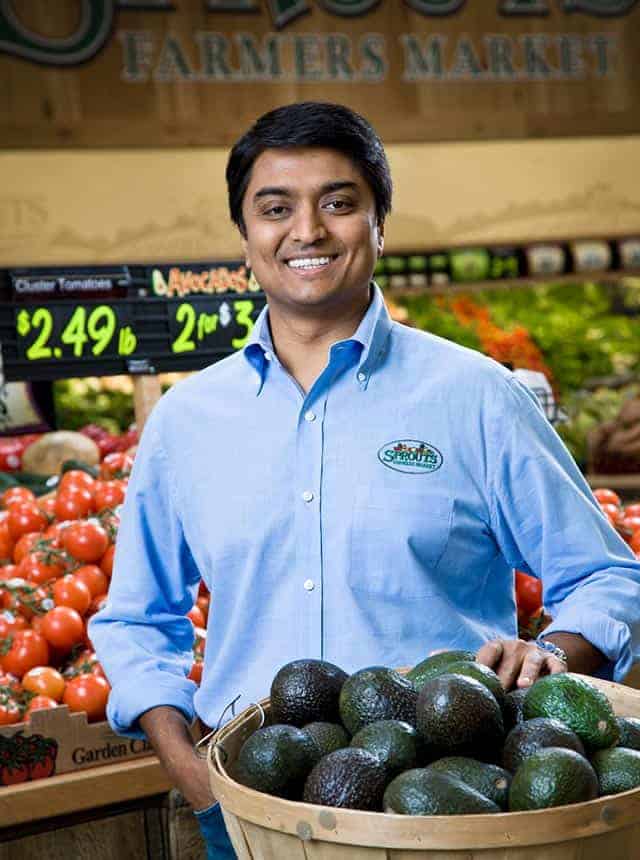 Maredia, 45, has served as CEO since August 2015. Before that he was CFO at Sprouts from August 2011 to August 2015. He previously worked for Burger King Corp.
"It has been an enormous privilege to have been part of the Sprouts team during this incredible period in the company's history over the past eight years," said Maredia. "As I transition, it is comforting knowing that Sprouts is well-positioned with a strong management team for robust growth and sustained success."
The Company is in the process of engaging a leading executive search firm to conduct a comprehensive search for a new chief executive officer. Maredia will remain available for a period of time in an advisory role to assist with the transition, said the company in a press release.
"On behalf of the board of directors, I would like to express our gratitude to Amin for his many years of service to Sprouts," said Joseph Fortunato, chairman of the board. "Over the past three years, Amin has overseen our tremendous growth from coast to coast and put us on a firm footing for continued success. We wish Amin all the best in his future endeavors. While we search for a new CEO, the Board has deep confidence in Jim and Brad to continue executing the Company's strategic initiatives, driving shareholder value and delivering on our mission of 'Healthy Living for Less.'"
Nielsen joined Sprouts in April 2011 as its chief operating officer and has served as the Company's president and chief operating officer since August 2015. Prior to that, he served as President of Henry's Farmers Markets from 2007 through April 2011.
Lukow has served as the Company's chief financial officer since March 2016, having previously served as executive vice president and chief financial officer of Shoppers Drug Mart, Canada's leading drug store retailer, from 2009 to 2014.