Cardenas Markets, one of the largest Hispanic grocery chains in the country, has officially kicked off Hispanic Heritage Month.
From now through Oct. 15, the company said it will celebrate with its customers through an online sweepstakes and by offering recipes for authentic Hispanic meals.
In addition, its website dedicated to celebrating Hispanic Heritage Month also features highlights of influential Hispanic figures and much more.
"Food plays such a significant role in fostering togetherness, expressing cultural identity, and celebrating traditions that have been passed down from generation to generation," said Adam Salgado, Chief Marketing Officer for Heritage Grocers Group.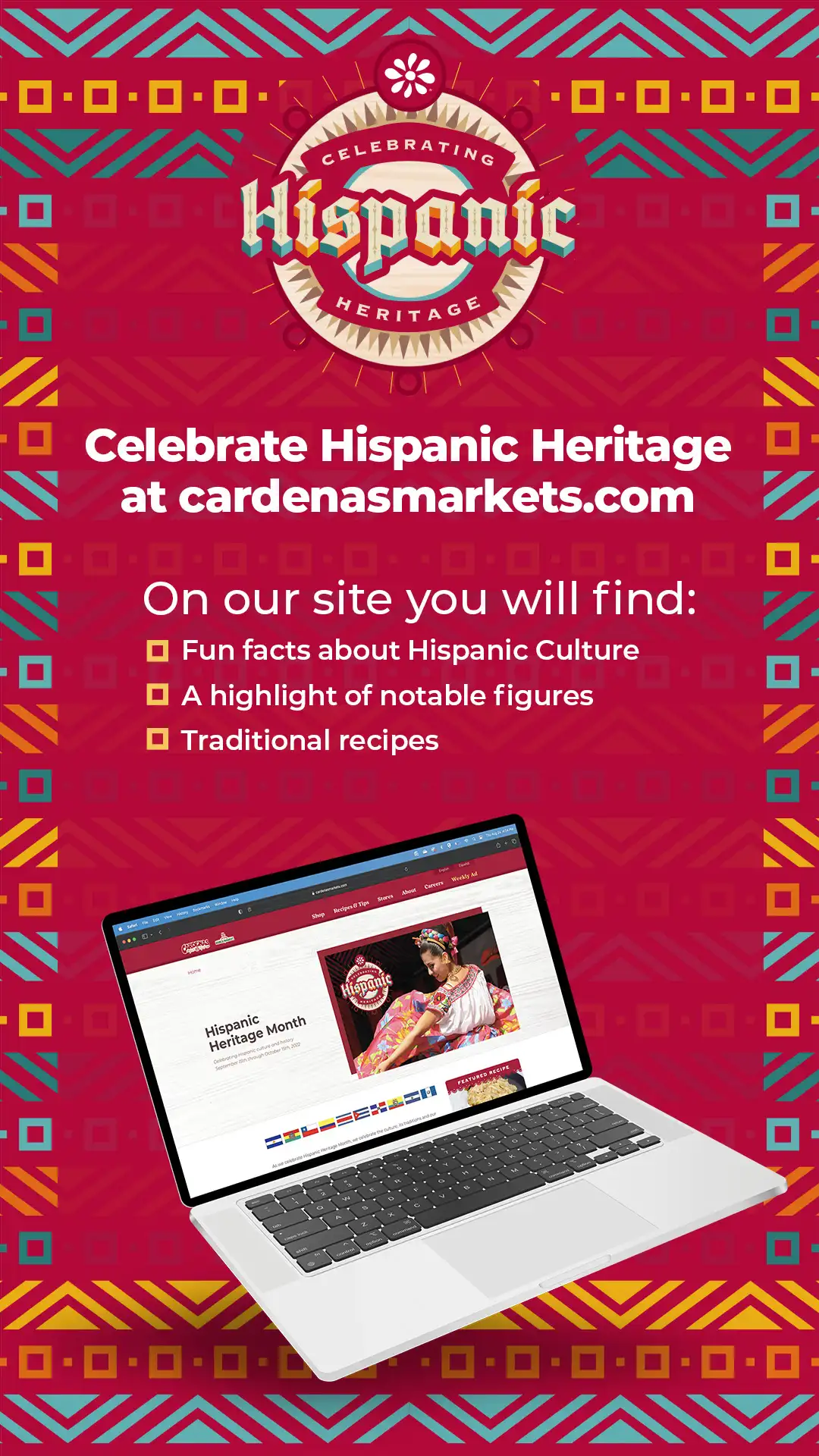 "At Cardenas Markets, we proudly honor Hispanic heritage every day by offering our customers the freshest and most authentic foods that allow them to express, experience, and celebrate our rich culture daily," Salgado added.
Celebrate the Hispanic Heritage Month and Win Prizes
Additionally, Cardenas Markets will host an online sweepstakes where customers can sign up for a chance to win prizes, such as Weber Gas Grill and Cardenas Markets gift cards, among other great rewards, as part of the Hispanic Heritage Month celebration.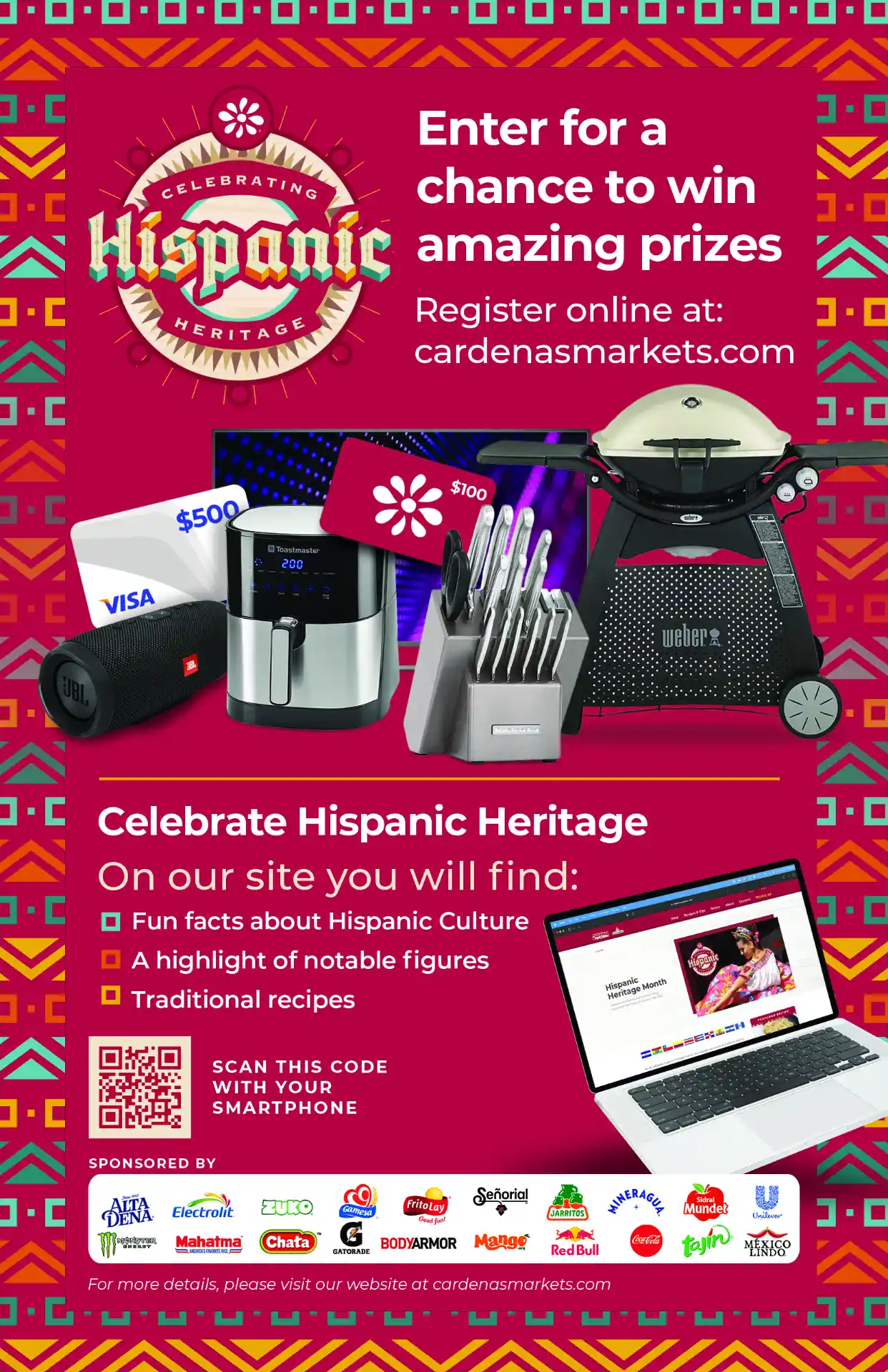 For more details, visit www.cardenasmarkets.com/hispanic-heritage-2023.
Throughout Hispanic Heritage Month, the company's recipe page will feature a broad range of fresh and authentic recipes and meal tips that encompass and celebrate Hispanic countries.
Related Article: The Hispanic Heritage Celebration Goes Beyond 30 Days a Year!
One of the recipes that stands out on this website is the Chilean beef empanadas (Chilean empanadas de pino). They are prepared with beef and contain unexpected ingredients such as raisins, olives, and hard-boiled eggs.
With the wide variety of Latin American dishes available on the Cardenas Markets recipe website, every day of Hispanic Heritage Month has the opportunity to celebrate with the preparation of a typical dish from a different country. For example, Costa Rican Casado; Salvadorian quesadilla; pepián chicken stew; Panamanian chicheme; or Honduran baleadas.
The Cardenas Markets headquarters is located in Ontario, CA. It currently operates a total of 57 stores under the Cardenas Markets banner in California, Nevada, and Arizona. And seven stores under the Los Altos Ranch Markets banner.