Amazon Fresh opened a new grocery store in Moorpark, California. This is the first Amazon Fresh store in Ventura County and the third location to offer Just Walk Out technology, which adds convenience to customers' shopping experience by giving them the option to skip the checkout line. 
The Moorpark 35,000 square feet store, located at 742 Los Angeles Ave, is the 11th Amazon Fresh location in Southern California. The e-commerce giant said its brick-and-mortar stores create hundreds of jobs with salaries starting at $16.40.
The company is also hiring hundreds of employees for the five other new Amazon Fresh stores opening in Southern California, in Mission Viejo, La Verne, Murrieta, Huntington Beach, and Westlake Village. Interested candidates can visit www.amazonstores.jobs to learn more and apply.
Just Walk Out Shopping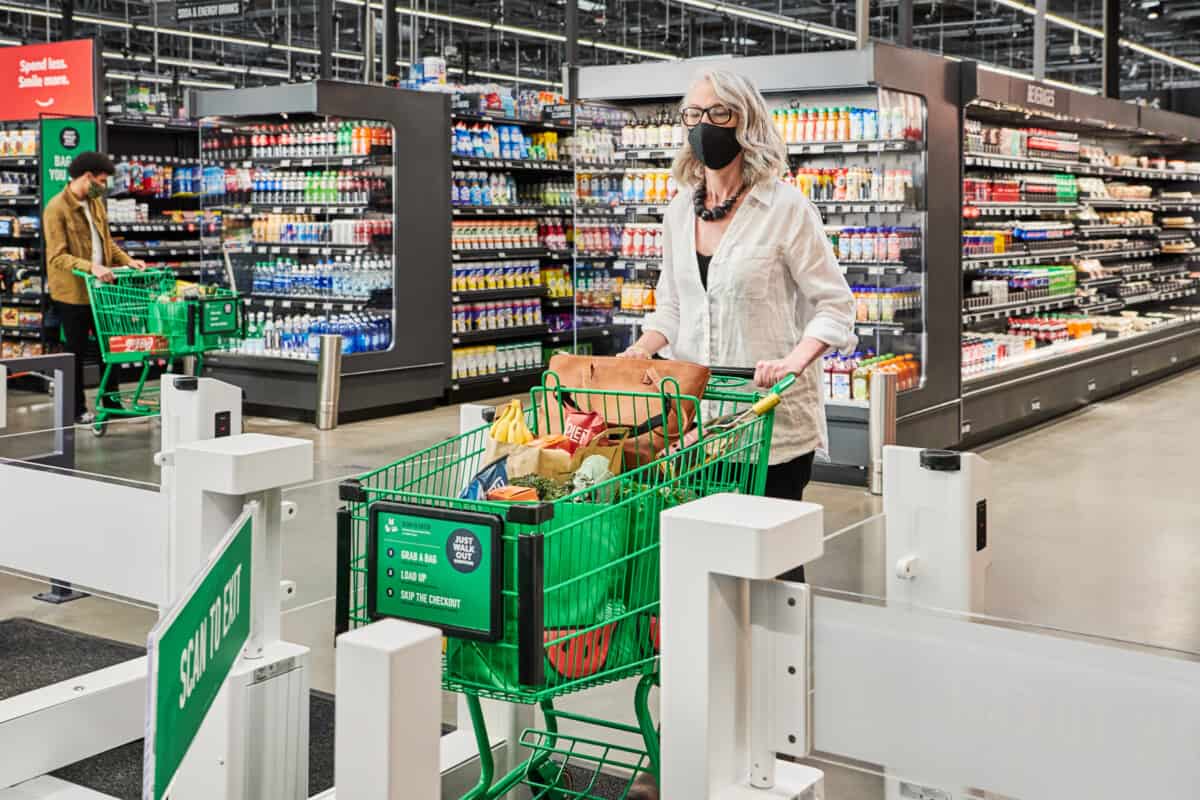 Customers who opt for Just Walk Out shopping can enter the store in three ways: They can scan the QR code in their Amazon app, use Amazon One to scan their palm to enter or insert a credit or debit card linked to their Amazon account. Each option will open the Just Walk Out gates.
Related Article: Pedro Maldonado Adds Latin Flavor to Amazon
Once inside the store, customers can shop like usual. Anything they take off the shelf is automatically added to their virtual cart, and anything they put back on the shelf comes out of their virtual cart. At the end of their trip, customers shopping with the Just Walk Out technology can scan or insert their entry method again to exit, and they're good to go, said Amazon in a press release.
Amazon Fresh has a wide assortment of national brands and high-quality produce, meat, and seafood, as well as a range of prepared foods made fresh in-store every day.
Customers can also find organic products from 365 by Whole Foods Market, plus national brands like Coca-Cola and Kraft Mac and Cheese; local brands like Pizza Port Brewing, CoolHaus Ice Cream, and Rockenwagner Bakery; regional favorites like Duke's Mayo and Ellenos Yogurt; and Amazon-exclusive brands like Aplenty, Fresh and Cursive.
Amazon Fresh accepts cash, SNAP/EBT, credit or debit card, Amazon One, or use the In-Store QR code in the Amazon app. Customers shopping with Just Walk Out technology can use the In-Store QR code in the Amazon app, Amazon One, or a credit or debit card linked to their Amazon account to shop.