Meet Alejandro Valdés CEO & Founder of Alfa Vitamins.
Valdés has defined his life under five fundamental principles that led him to success: learn more every day, honesty, focus, persistence, and passion.
He left Cuba 30 years ago and like the vast majority of exiles who arrive in Miami, he had to start from scratch to achieve the American dream.
His entrepreneurial spirit and the desire to reunite with his family, who remained in Cuba, were the primary reasons he succeeded.
Valdés worked hard to developed his vitamin supplement business. He turned Alfa Vitamins into an international company with sales in 51 countries and the major chain stores and pharmacies in the United States.
His Dreams Came True
In Havana, Valdés worked on radio and television as a production assistant, but his true passion was business.
"My dream in Cuba was always to be a merchant, but everything was complicated and illegal. In Cuba, I was frustrated because they could put me in jail at any time for doing business, "Valdés said in an interview with Abasto Magazine.
He finally managed to leave the Caribbean island for Panama. Then he was able to travel to Miami, where his aunt received him. He immediately began working in a package delivery service company and eventually turned his attention to the distribution and sale of vitamin supplements.
"Vitamins caught my attention because I had a passion for the world of nutrition and health. I saw the industry was a profitable one," said Valdés.
ALFA VITAMINS
With the support of his mother, whom he brought from Cuba along with other family members, Valdés began his career as a merchant 25 years ago. He opened a small warehouse on 8th Street in the North West in Miami, where he set up his vitamin packaging and distribution center. Three years later, he created the Alfa Vitamins brand and manufacturing.
Related Article: Alfa Vitamins: Your Go-to Store For Health, Nutrition, and Beauty Products
"I did not speak any English; it was difficult for me to enter the U.S. market, which is why we began to do business first with Ecuador, Costa Rica, El Salvador, Venezuela, and later the rest of the Latin American countries. Then we aimed for the Middle East Market where we made many clients," recalls Valdés.
Years Later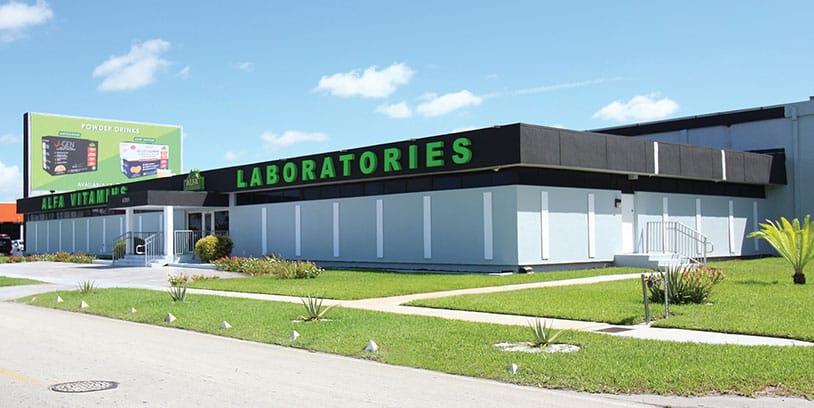 Seven years ago, when Alfa Vitamins moved to the city of Doral, where the modern production plant of more than 160,000 square feet works, Valdés decided to capture market share in the US market.
"My wife Isaura Valdés joined at that time, providing great help for the company. Almost half of our business is export and the other half is domestic, "he said.
In their expansion process, they trained their employees and hired qualified personnel, bought more machinery, and set up the production areas by following good manufacturing practices.
"Almost everything we earned was invested back into the company to grow. Now we have a fairly large plant with high-quality manufacturing practices and more than 100 employees. In the last few months, my oldest son has also joined the production and is helping us a lot ".
What's Next
At 58 years old, Valdés does not think about retirement and is sure that the future of Alfa Vitamins is bright despite the global crisis caused by the coronavirus pandemic.
He, along with his wife and son had to be quarantined for more than a month to prevent the spread of Covid-19. Their own vitamin supplements have helped them to overcome the dangerous disease more easily.
The successful Cuban businessman concluded that the success of his business comes from the help and support of his mother and the hard work, faith in what was being done, persistent, high-quality products, and take care of your sales team.
Learn more at www.alfavitamins.com