The Tortilla Industry Association (TIA) is looking for ways to help supermarkets effectively and quickly replenish the supply of tortillas, one of the staple products of Hispanic consumers while supporting manufacturers who may have trouble maintaining production due to the coronavirus pandemic.
To facilitate the tortilla supply in grocery stores, TIA and the National Grocers Association announced a partnership to connect companies in the tortilla industry to independent grocers.
"The popularity of tortillas has been on a steady rise, making the product a mainstream staple in American's pantries. We're pleased to partner with TIA to work to facilitate business connections between the tortilla industry and independent grocers to ensure Americans have access to these high demand products," said Greg Ferrara, NGA president, and CEO.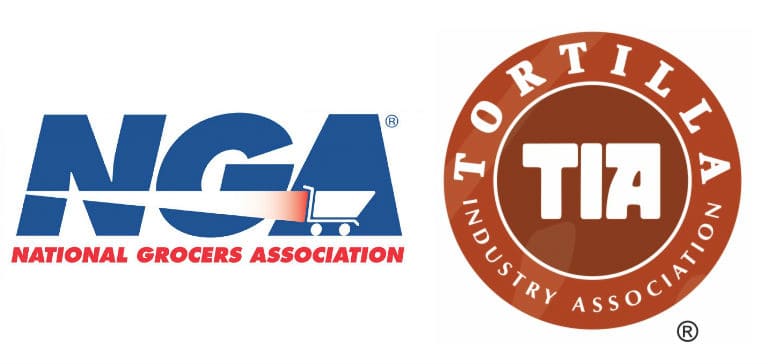 Jim Kabbani, TIA Chief Executive Officer, sent a message to members across the nation to learn about their needs and create a channel of communication to connect with and help each other in any area of the tortilla production and distribution chain to stores.
"In these unusual times, with products like tortillas flying off retail shelves in many areas, some producer members of the Tortilla Industry Association may be struggling to keep up with demand," Kabbani said in the statement.
At the same time, he added, other tortilla producer members who may have been reliant on foodservice customers whose demand has dropped, could be struggling to keep their factory open.
Therefore, TIA wants to help those members connect with each other and help each other.
The association wants its members to report:
If your factory has more demand than it can handle and needs co-production partners.
If your factory has available capacity and is willing to co-produce tortillas for other members.
If you know of a factory that fits one of the above categories but is not on our email list.
Related Article: News About the Coronavirus and the Food and Beverage Industry
The Tortilla Industry Association will try to match the members with each other or post a list on the TIA website. When members submit their information, it is important for them to include details such as what types of products they need, what they can produce and any relevant certifications, Kabbani said.
In addition, TIA and NGA will work with grocers to assess their retail needs, as well as companies in the tortilla industry to provide an opportunity for companies to connect on solutions and effectively replenish the supply of tortillas.
"Working alongside NGA, we look forward to being a resource to those businesses that are facing challenges during these unprecedented times," said Kabbani.
Tortilla manufacturers should contact Jim Kabbani at [email protected]
For more information, please visit the TIA website at www.tortilla-info.com.
The Tortilla Industry Association, based in Arlington, Virginia, was founded in 1989. It's a non-profit organization whose members include tortilla manufacturers, industry suppliers and distributors worldwide, and companies with interests in the rapidly growing tortilla industry.
According to Kabbani, there are approximately 400 tortilla producers in the U.S., half of them are members of the TIA and the rest are active participants in the events organized by the association throughout the year.
In 2019, total U.S. tortilla sales reached $16 billion, reflecting growing consumer interest in this product in the U.S. "The high demand continues, and we are now seeing a shortage of tortillas on store shelves due to the coronavirus crisis," Kabbani said in an interview with Abasto.
Therefore, the Tortilla Industry Association's CEO reiterated the invitation to tortilla producers to contact him to find solutions to the problems they may be facing in their businesses while maintaining uninterrupted product supply in grocery stores.