After 36 years of delighting the Mexican population with its snacks, Botanas Rancho Los Coyotes decided to enter the major leagues of the U.S. market.
With its products' proven quality and exceptional taste, the snack company, "La Más Mexicana", seeks to score a home run by conquering Hispanic consumers.
How Botanas Rancho Los Coyotes Started
The history of Botanas Rancho Los Coyotes begins on a ranch near Arandas, Jalisco, with Don Fernando Huerta Salcido, its founder. At a very young age, he began to work, looking to improve his economic situation, as times were hard.
Huerta started as an employee, but what he earned was not enough to live on, so he decided to start his own "changarro", a business that changed his life.
Later, Huerta got a van where he transported the snacks and other products he offered since, initially, he was still determining what would work for him. In this process, he identified that the snacks he brought from La Piedad, Michoacán, were in high demand, so he decided to make them on his own with the help of his wife.
Related Article: La Botanera: Reinventing Snacking with its Salsas
"My wife and I began to prepare them in a cazo (large saucepan), in a house that a sister of mine had vacated because she was in Detroit, and she lent it to me so that on Saturdays we could fry the snacks," Huerta recalled.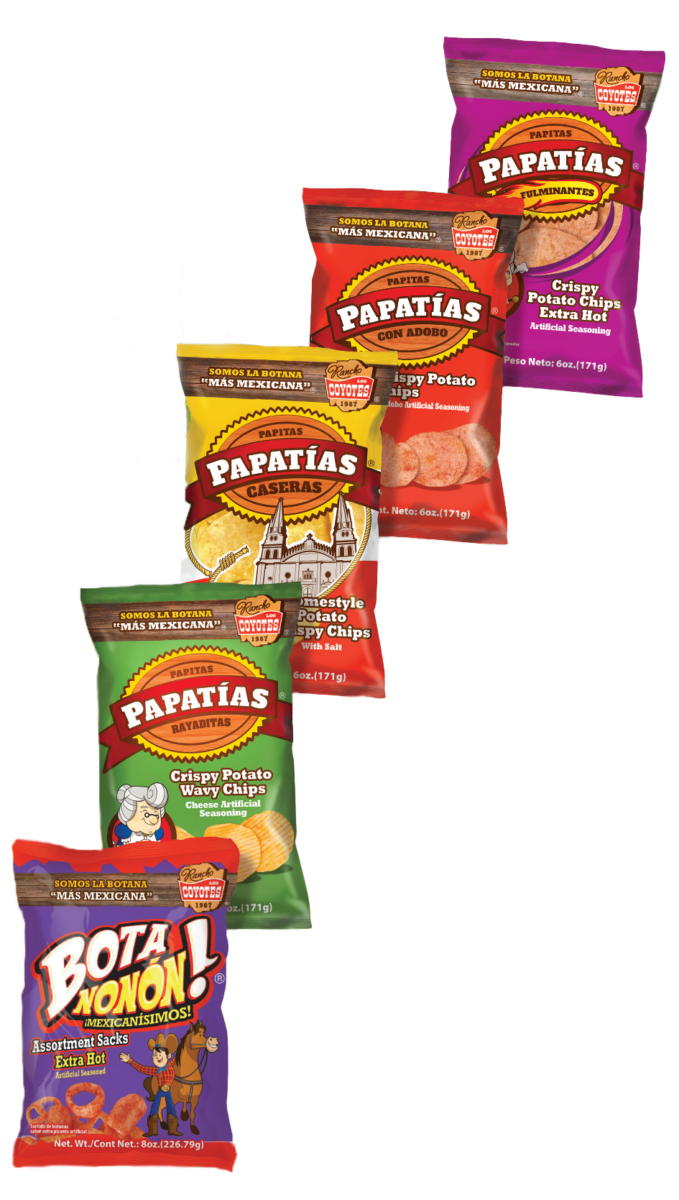 After a short time, they could no longer supply their customers, so Huerta and his wife had to buy more cazos to increase their production of snacks and began to diversify their products.
First, they tried frying potatoes, a process they considered very difficult, but in the end, they had outstanding results, allowing Botanas Rancho Los Coyotes to grow even more.
"We kept growing, which led us to put a stove in line with five cazos, then we put another one, and there were already ten cazos until we had 28 cazos," said Huerta.
His son, Álvaro Huerta Sainz, who, together with his seven brothers, works directly and indirectly in the family business, said that in 1987 his father baptized the business as Rancho Los Coyotes because at the beginning, when he delivered the snacks, many of the customers did not remember his name. Still, they identified him as Rancho Los Coyotes because they knew he lived there.
The Pots Are Now Production Facilities
From a home-based business where Huerta and his wife oversaw their snacks' production, packaging, sale, and distribution, today, they have two modern high-tech production facilities and employ more than 450 people.
Today they produce potato and corn chips and snacks, flour extrudates, cracklings, bolis, peanuts, tostadas, and popcorn. The distribution of these products includes more than 350 retail sales routes with a presence in more than 20 Mexican states.
Honoring its roots, most of the products of Botanas Los Coyotes are allusive to the ranch, such as Toquillas, Espuelitas, Trotecitos, Correones, Vaqueritos, Soguitas, etc.
Their potato chips have the name Papatías, referring to Tapatío, and on the product bag, there is an image of the Guadalajara Cathedral, reflecting the pride of their origins.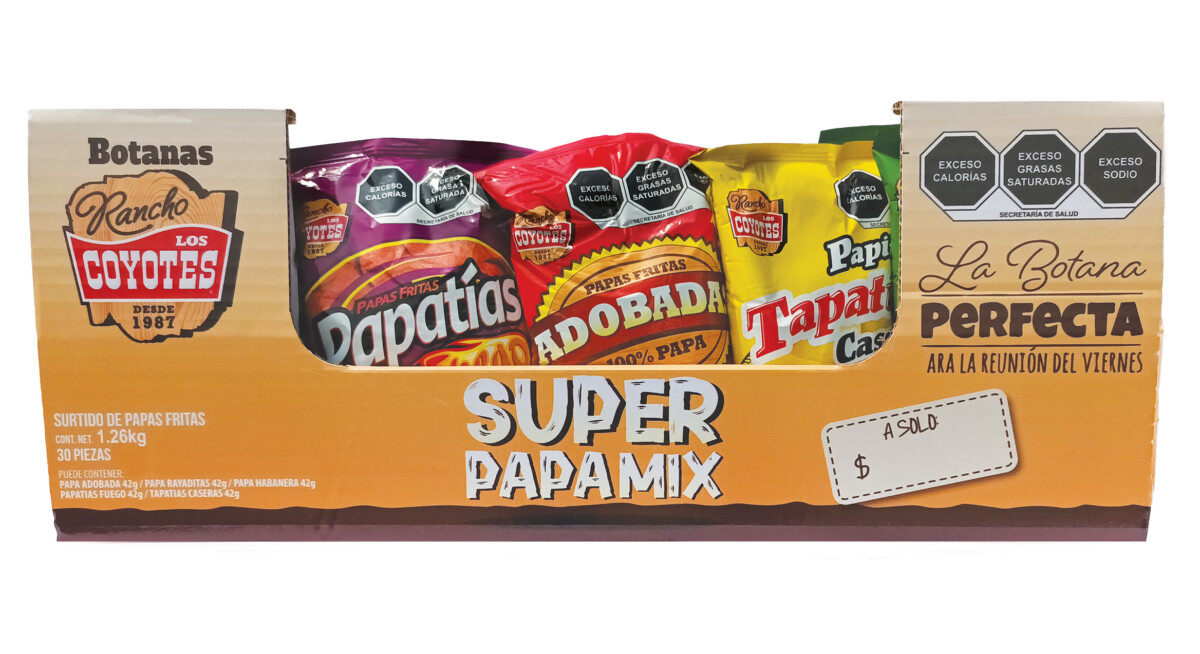 Rancho Los Coyotes in the USA
After conquering the Mexican market, in 2021 Botanas Rancho Los Coyotes began its international expansion project to have its delicious snacks enjoyed by Latino consumers in the United States.
In this marketing process in the United States, with the support of Guillermo Corona and Luis Alfonso García of the marketing company Trustknnect, they found several surprises.
One of them is that although they had prepared an exclusive design for the packaging of their snacks for the United States, they discovered in their market surveys that consumers prefer the packaging with the calorie and fat content seals, which are mandatory in Mexico, because this way they know that the product comes from the neighboring country.
Botanas Rancho Los Coyotes aims to develop alliances with new distributors on the East and West coasts and enter Hispanic supermarket chains to offer its snacks to all U.S. Hispanic consumers.