Pumpkins announce the start of fall. A time to breathe in family, home, celebrations and, of course, food. But in addition to pumpkins or "auyamas", there are other ingredients that mark the season in particular, whether for its aroma, flavor or for the simple decorative touch that someone has given to us.
Fill your kitchen with a pinch of fall with these ingredients that announce the arrival of November
Nuts
In a season like this, my mother always put a plate of them in the center of the table to enjoy as a snack between chatting and conversations. They are delicious and in-season in California and Oregon. Put them on a pan with butter and sugar to caramelize them, or add them to your salads, to the stuffing of the turkey, inside the pancakes, breads, in the filling of some empanadas or in a pasta with pumpkin.
Sage
There was always some in the patio of my house; my grandma would take it as a tea and for her, it was the best medicine. Its aroma is pure November. It's used often in France and Italy and it highlights a touch of pine and eucalyptus. Add it as part of the ingredients to a pasta or stew, but always do it at the end as it is delicate and it can lose its charm with excess heat.
Rosemary
This is the time to buy it fresh and put it in all your dishes, especially stews, pastas and baked proteins or vegetables. It goes very well with thyme and sage. In pork, turkey, lamb, butter, vegetable and even in oil, it will make a difference. Your tree is ideal to decorate during this holiday season and will fill your home with aroma.
Sweet Potato
In Puerto Rico, we call it batata. There are greens (white) and orange (sweet potatoes). Never buy it from a can, take it to a pot, to a pan or to the oven, but cook it naturally. Roasted next to turkey with rosemary or thyme, garlic and olive oil, it is a delight, and in pasta, fried, in soup, breads and desserts, even better!
Step away from routine, be creative and bring that November aroma to your meals with these wonderful ingredients.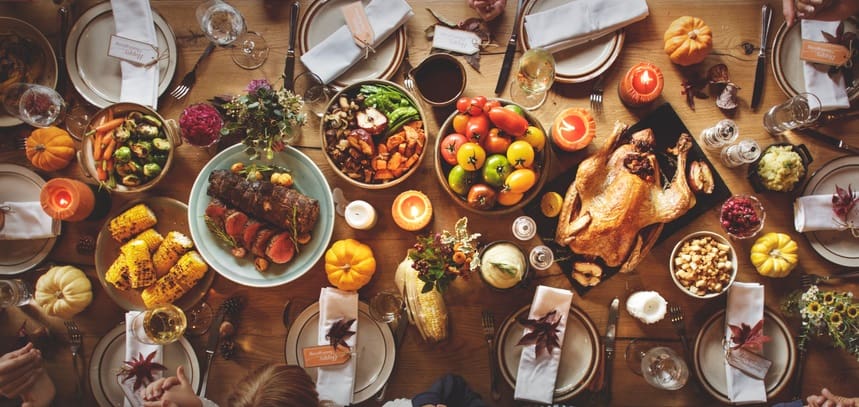 Doreen Colondres is a celebrity chef. Author of the book The Kitchen Does not Bite. A tireless traveler, graduated and certified in cooking and wines. Follow her on Facebook and Instagram @DoreenColondres and visit www.LaCocinaNoMuerde.com, www.TheKitchenDoesntBite.com or get her book on Amazon or Itunes.