Soft drinks are an integral part of most countries, including the United States. However, nowadays the majority of these drinks are mostly made from artificial component rather than natural ingredients. Boing drinks are a healthier and more delicious alternative to traditional soft drinks than the so-called "natural" juices.
Whether it is summer or winter, Boing Drinks are here to satisfy and refresh the palates of anyone.
The following article explains why Boing juice is a must-have in your grocery store business and home.
WHO MAKES BOING DRINKS?
The Sociedad Cooperativa Pascual is a Mexican soft drink manufacturer best known for its fruit-flavored beverages marketed under Pascual Boing! and Lulu brands.
It started operations in 1940, and since then it has always been at the forefront in the production of fruit drinks.
Today, they are throughout Mexico and export to the United States, Cuba, Jamaica, Spain, and Ireland. This company has an excellent export system.
Who Distributes Boing Drinks?
GPS Imports Inc. is an importer and distributor company of the best quality products from all over the world.
GPS Imports has a partnership with one of the most important Beverage, Juice, Nectar and soda manufacture in Mexico "Sociedad Cooperativa Trabajadores de Pascual S.C.L., and they are the authorized importer and distributor of Boing! and other Pascual products.
If you have any import request, do not hesitate to contact them using the information provided at the bottom of this article.
BOING DRINK PRODUCCION: UNMATCHABLE QUALITY AND TASTE
The process of making Boing drinks starts with the selection of fruits. Fruit quality experts, in the different States of the country, visit multiple fruit-producing regions, where they monitor and supervise that each fruit has the best qualities of flavor, color, and aroma.
Once selected, approved, the Boing drink production process begins. The fruit is carefully washed, then ground and using very specialized modern techniques, the skin, seeds, and the pulp is separated, followed by sterilization and pasteurization.

BOING DRINK LIST OF PRODUCTS
BOING DRINK: BOTTLE 12 .OZ. (354ml)
A refreshing drink made from juice or 100% Mexican fruit pulp. Preserves the nutritional and vitamin properties of the fruit. Enriched with vitamins A, B1 and C. It comes in flavors such as apple, strawberry, pineapple, grape, orange, and more.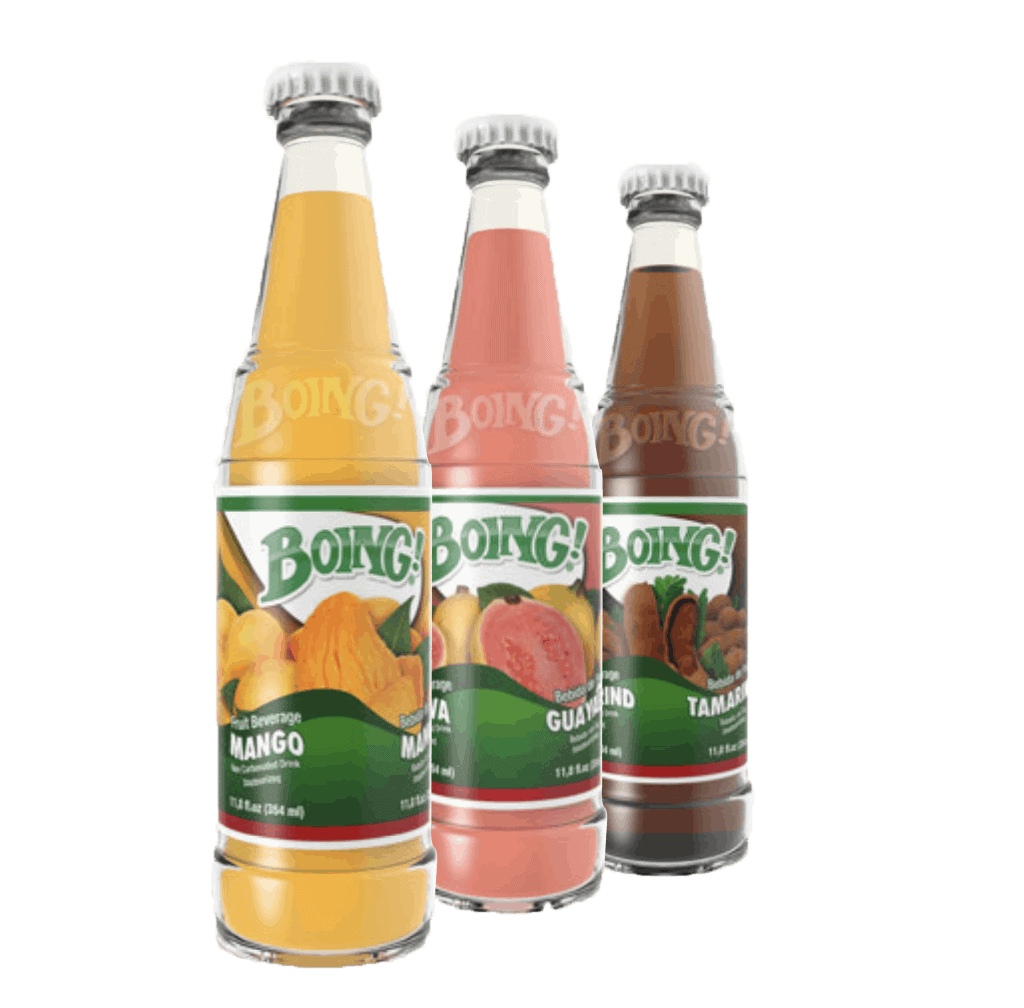 BOING! DRINK TETRA 34 .oz.(1LT)
Super refreshing and nutritious. The Boing drink 34 oz carton cannot be missing from your store or kitchen. Aseptic packaging. It does not need refrigeration until it opened. It comes in different flavors such as mango, guava, strawberry, grape, tamarind, apple and peach.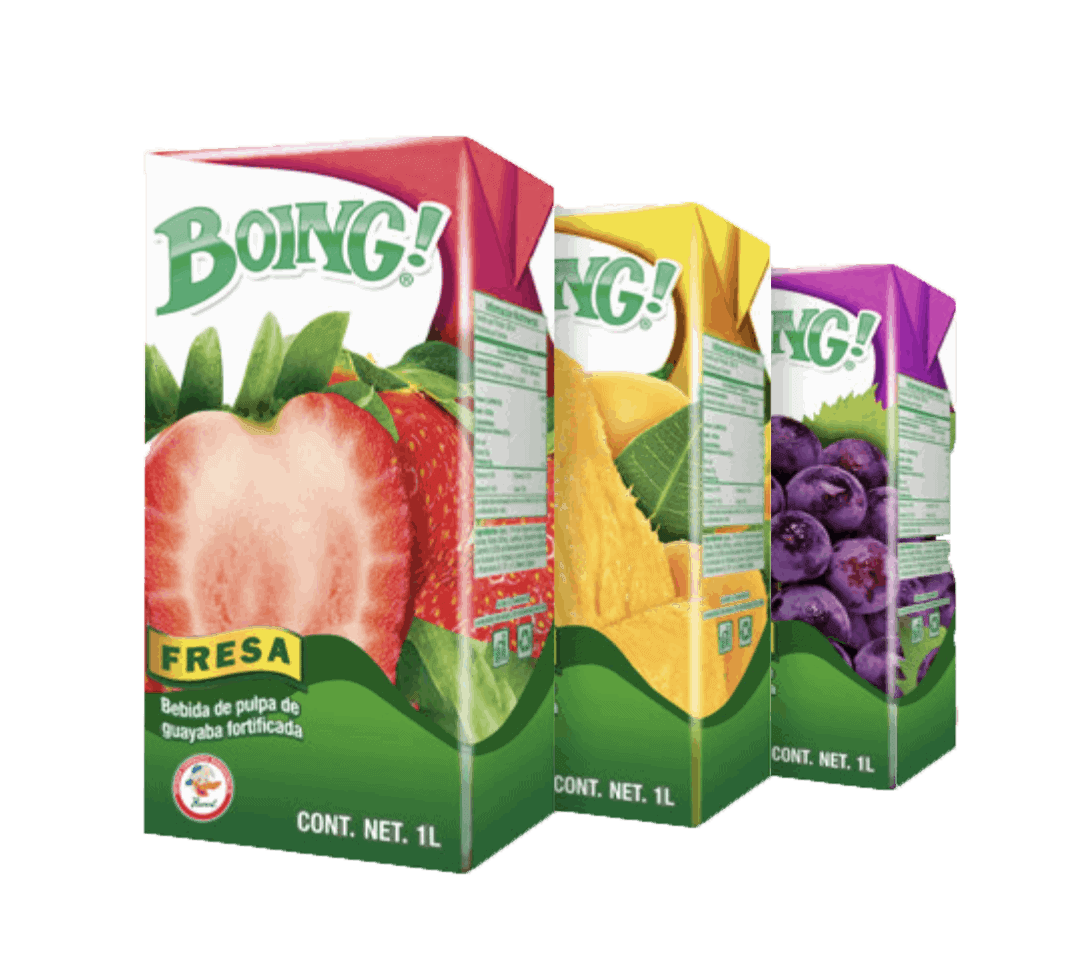 BOING! 6 Pack Bottle 8 oz. (Assorted Flavors)
This presentation of Boing juice is perfect for six people. Fortified drink that delights any palate. It comes in flavors such as mango, guava, and strawberry.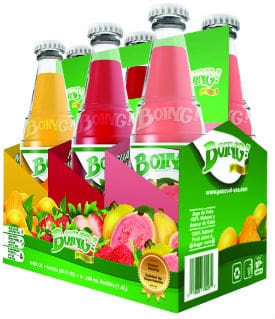 POWER BOING! Assorted Flavors (TETRA PACK CLASSIC 250 ML)
Power Boing Assorted Flavors will become your kid's favorite drink. The box contains six units of 250ml each. Perfect for quenching thirst and easy portability. Flavors available: guava, mango, strawberry, grape, apple, and orange.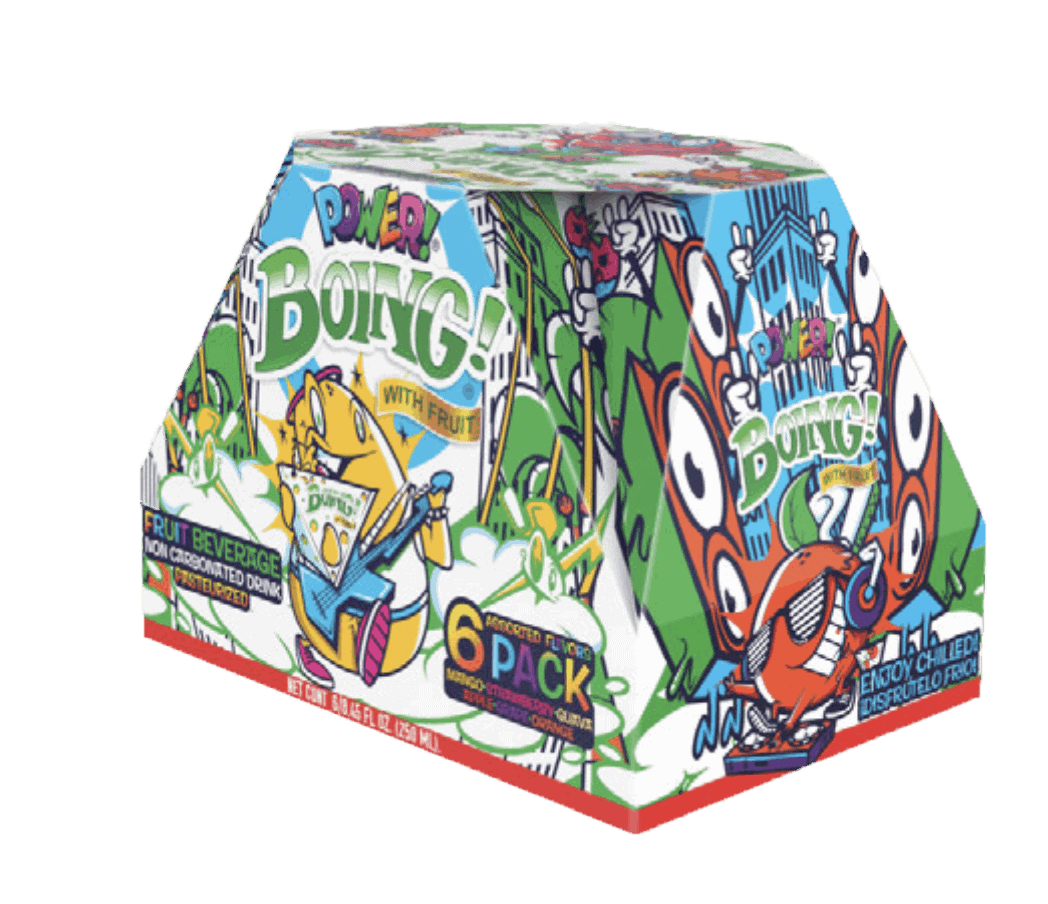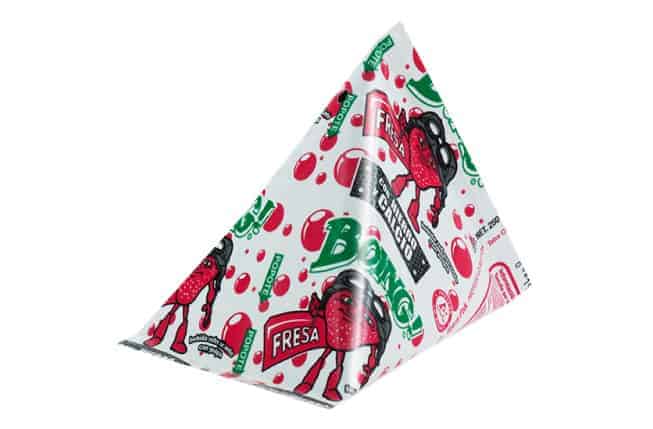 For more detailed information about these products and others offered by GPS Imports, visit this link.
CONTACT INFORMATION
If you want to sell or distribute Pascual Boing products in your store, contact GPS Imports:
Phone: +1 (844) 618 6182
Email:  [email protected]
Website: http://gpsimportsinc.com/
Follow them on Facebook, Instagram, and Twitter
EXCLUSIVE PROMOTIONS FOR YOUR STORE!
---
To find out about other "Hot Products" in Abasto, visit our Product Showcase section.