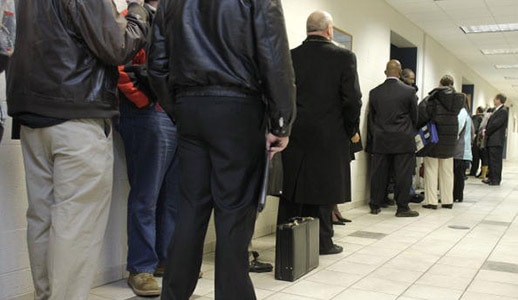 Employment in the United States began the year with good symptoms despite a slight rise in the unemployment rate.
The employment report released by the Department of Labor should provide some comfort to Barack Obama's administration, although not all are positive statistics.
The unemployment rate rose 0.1 percentage point in one month, to 5.7%, after falling in December to its lowest level in nearly six years, according to official data.
Within a month, the number of unemployed in the United States rose again 3.3% to about 9 million people, a figure that implies that the steady decline in recent months stopped.
However, job creation, which is calculated from companies' data, showed great dynamism and promise a good economic future for the country.
In January the US economy created 257,000 jobs, well above the 235,000 expected by analysts.
The authorities revised significantly upward job creation in the last two months, stabilizing at 329,000 in December and 423,000 in November, both with 70,000 more jobs than in the initial estimates.
The Hispanic unemployment was at 6.7% in January, two tenths more than in December. Despite the increase, the unemployment rate among Hispanics has gradually fallen from 8.3% a year ago, in January 2014.
Last month, there were 24.3 million Hispanics who were unemployed out of more than 50 million living in the country and representing 16% of the population. 1.7 million Hispanics were unemployed in January, according to the Labor Department report.