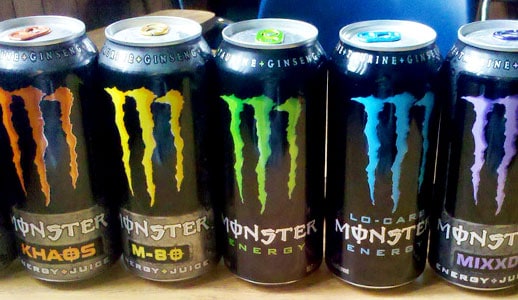 The fast food chain McDonalds began testing the sale of the Monster energy drink in some of the major restaurants in five states.
The hamburger chain chose about 20 restaurants to sell the highly caffeinated drinks, among which are Detroit, Chicago and New York.
"We're always gathering feedback from customers about food and drinks they would like to be serve at McDonalds," said company spokeswoman Lisa McComb in a statement. "And this is another example."
According to the company, consumers will have a choice of two versions of the Monster energy drink: A 16-ounce can of "green" or Zero Ultra and drinks will be available in a refrigerator.
Why Monster Energy Drink?
It is the right time to do this test. Consumption of energy drinks grew 6.4% last year in the United States to reach 10 billion dollars, while the consumption of soft drinks fell by 1%, according to tracking industry Beverage Marketing Corp. Monster is the country's leading energy drink, and is partly owned by Coca Cola, which has had a longstanding partnership with McDonalds.
The addition of the Monster energy drink is seen as part of the attempt by the burger chain to make a major shift after seven consecutive quarters of declining sales. The company has also recently expanded their menus to include all day breakfast.
After the announcement, shares of Monster Beverage Corp. rose 7.4%, which could mean the opening of a new growth plan.
Monster, headquartered in Corona, California, reached an agreement with Coca Cola Co. last year for which transferred its entire distribution in the United States and Canada to the soda giant. Coca Cola also agreed to swap some brands and buying a 17% stake in Monster for about 2,150 million.