Rodri J. Rodriguez, creator, producer, and host of MARIACHI USA, launched Jarritos Mariachi USA Talent Search 2023, the second edition of the competition to discover the best Mariachi voice in the United States.
Jarritos Mariachi USA Talent Search is now open for submissions. All entries must be presented by 11:59:59 p.m. PST on May 19th, 2023. Only 200 submissions will be accepted.
This year, the jury began the talent search on April 18, and the winner will be announced on May 24, 2023. The grand prize winner will receive $5,000 and the opportunity of a lifetime to perform live for 17,000 mariachi fans during the 34th Annual Mariachi USA on June 3, 2023, at the iconic Hollywood Bowl in the entertainment capital of the world, Hollywood, California.
"Thanks to Jarritos, our first Talent Search in 2022 was heartfelt by all who worked on this project. Very invigorating to experience so much talent and work firsthand with our winner, Natalie Carmona, for her performance at Mariachi USA at the Hollywood Bowl. The audience reaction to her wow performance was phenomenal!" said Rodriguez.
Related Article: Hispanic Consumer Preferences Open Doors to the Future of Commerce
To enter the contest, talent must submit a 2:30-minute video of themselves performing a Mariachi song in Spanish.
"Mariachi USA was such a memorable and beautiful experience. It felt like a dream to be able to perform at the Hollywood Bowl and on the same stage as my idols. Star treatment all the way, from hotel to my dressing room, and accompanied by Grammy Award winner Mariachi Divas, the best!" said Natalie Carmona, 1st place winner of the 2022 Jarritos Mariachi USA Talent Search.
A judging panel consisting of three Mariachi experts, Carlos Alvarez, Cindy Shea, and Juan Ortiz, will judge talent based on voice (50%), expression (30%), and showmanship (20%).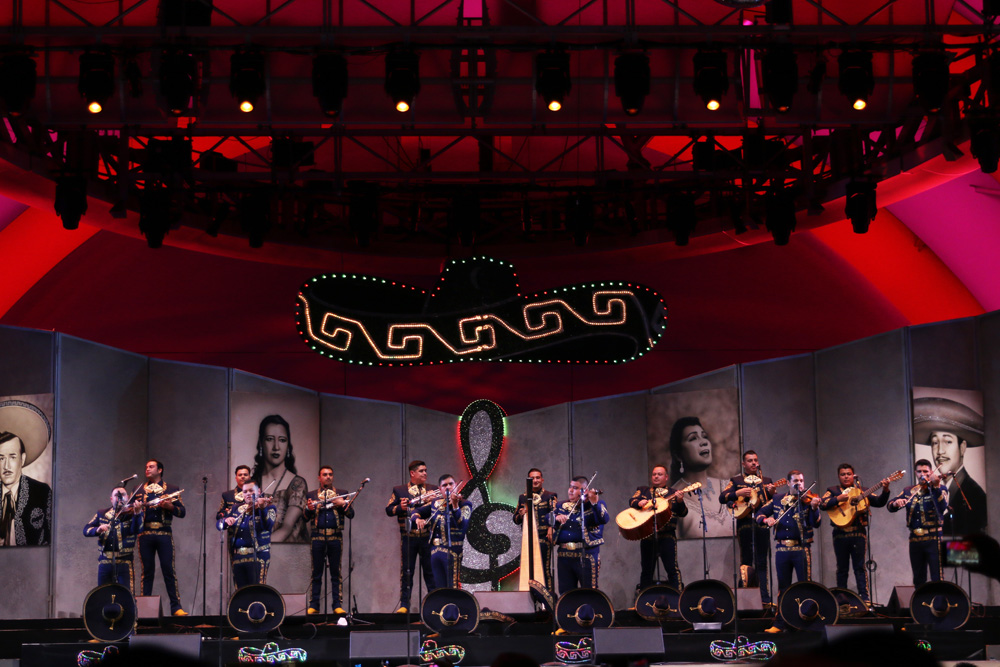 "Jarritos focuses on embracing our Mexican roots, and finding an up-and-coming leader in Mariachi music is part of honoring our heritage," said Eric Delamare, director of marketing for Jarritos. "We are grateful to be alongside Mariachi USA and Lupita Infante in this quest for Mariachi talent for the second year in a row."
Talent Search Ambassador, Mariachi singer Lupita Infante, stated: "Mariachi USA is a magical event where dreams can come true, and talent can be recognized. My dream of performing on the Hollywood Bowl stage came true a few years ago, and I have since seen many more of my dreams come true. This talent search puts young performers in front of Mariachi judges with a star trajectory in this genre. Last year's winner, Natalie Carmona, lit the Bowl with her performance, and America witnessed the powerful talent that we have in this country."
"As I reflect upon my journey and get ready to release my new album next month, I'm reminded that everyone needs the right platform to be heard and discovered. Jarritos shares in this vision, and I'm proud to be part of this team!" added the granddaughter of Pedro Infante Cruz.
Jarritos Mariachi USA Talent Search invites all aspiring Mariachi stars across the country, 18-25 years of age, to participate in the talent competition for a chance to win the Belle Grand Prize, named in honor of the Godmother of Mariachi Education, Belle Ortiz.
"The very first Mariachi festival in the U.S. was created over 50 years ago by a Texana, a music educator, Belle Ortiz, whose limitless love for Mariachi also drove her to create Texas' iconic Mariachi Campanas de America. Often single-handedly, Belle has spearheaded mariachi music education to where it now enjoys its rightful place at all levels of education from K1 to University Masters programs throughout the United States," said Rodriguez.
For submissions, official rules, and entry requirements, please visit www.mariachiusa.com/talent-search.