Abasto Media held its webinar on Omnichannel Marketing Strategies for the Hispanic Market, featuring six experienced speakers and an exclusive presentation by billionaire investor and Home Depot co-founder, Ken Langone.
The webinar was moderated by Abasto's executive director, Gus Calabro, who explained the importance of Omnichannel Marketing and its development among retailers as an effective tool to engage Hispanic consumers and shape supply chain logistics to support it.
For the online event targeting the U.S. Hispanic food and beverage retail market, Abasto Media presented a distinguished group of speakers with a long history in digital marketing and eCommerce, including Harry Stagnito, president and CEO of Stagnito Retail Marketing; Steve French, senior vice president of the Natural Marketing Institute (NMI); Larissa Gottschlic, vice president, market research for Research America; Ivonne Kinser, head of digital marketing and e-commerce for Avocados From Mexico; Jenny Jorge, partner of Gala Foods Supermarkets; and Anita Grace, Hispanic marketing and media specialist for GRACE Multicultural and Abasto Media.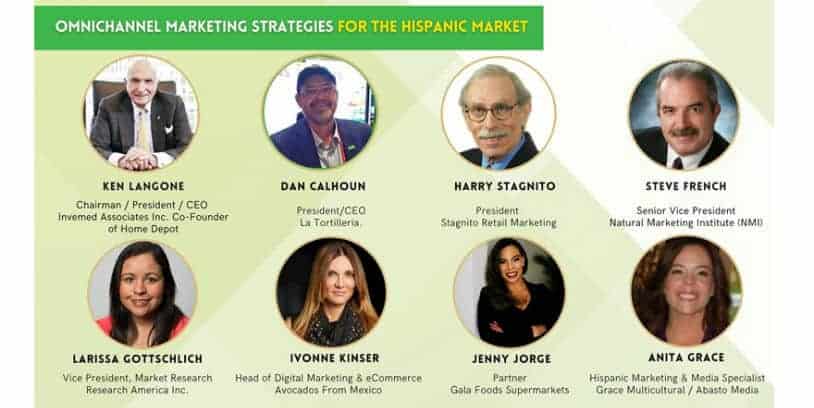 At the end of the article, you can find the full video of Abasto's webinar on Omnichannel Marketing Strategies for the Hispanic Market.
The president and founder of Abasto and the Hispanic food distribution company La Tortillería, Dan Calhoun, welcomed the speakers and webinar attendees, gave a brief presentation on the work that Abasto has done since its inception in 2008, and offered a positive message about the food and beverage industry despite the challenges of COVID-19.
"The country has been going through many difficulties, but it is important for us in this industry to strive, to make this country and this world a better place," said Calhoun, before introducing Ken Langone, who is also an investment partner at La Tortillería.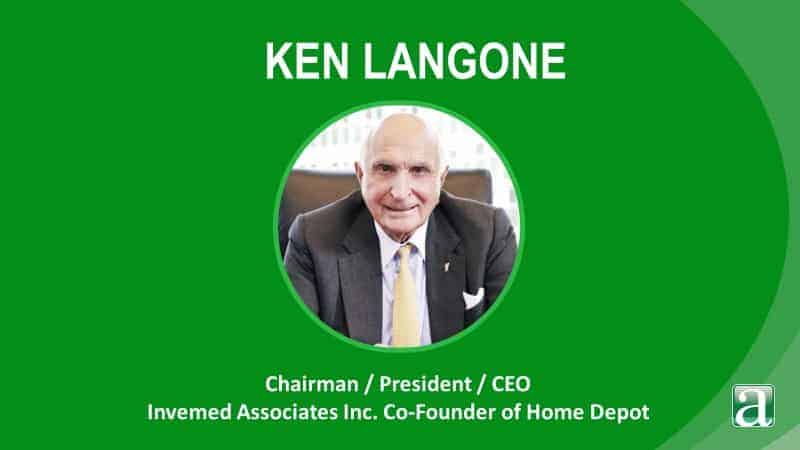 In his exclusive participation in the Abasto webinar, the billionaire investor spoke about the coronavirus pandemic and the importance of wearing masks as an effective way to avoid infections, the economic situation of the country, his optimism for the future for retail businesses, as well as the admiration he feels for the Hispanic community and the immigrants who come to this country to work hard for their families.
"Politically, I feel bad because much of what is happening has become politicized. If he wears a mask, he is a Democrat, if he does not wear a mask, he is a Republican. I am a deep, deep-seated Republican and I wear a mask all the time, why? I don't want to get sick, this disease is completely manageable," Lagone said.
On the elections, the Home Depot co-founder said he is a Republican supporter of Donald Trump, but assuming he lost the election, he is committed as a citizen and businessman to do everything possible to help Joe Biden become the most successful president this country has ever had.
"Why? Because if he succeeds, we are all going to be successful and I feel that America is above partisanship, we live it during the elections, but when this is set aside, we show that all for one and one for all. So, I feel very optimistic about the future, about business … And about the Hispanic market, I have great admiration for Latinos, they are spiritual, they are very family-oriented, and they have a wonderful work ethic", highlighted Langone.
Related Article: 5 Experts Talk About The Future of Hispanic Retail: Moving Beyond COVID-19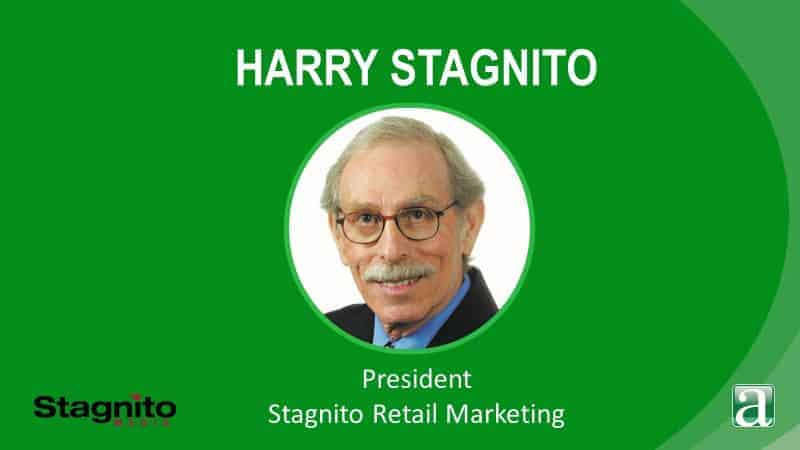 During the webinar, Abasto Media announced its partnership with Stagnito Retail Marketing to develop research tools to generate data, content, emerging trends, and end products, making it easier for businesses to establish strategic thinking to develop those execution programs and have products for go to market and succeed. The partnership between Abasto and Stagnito aims to develop omnichannel marketing strategies for the Hispanic market in the food and beverage industry.
"Essentially the difference between omnichannel and multichannel is that it's turned itself upside down. Historically CPG companies would have developed multichannel approaches which basically saying okay, how are we going to market a specific area such as advertising and magazines, or how are we going to handle that in terms of last deep blast in terms of some form of email or how do we handle an event it was by that specific approach, also how do we just sell to in-store or how do we only go to e-commerce. That was basically what we called multichannel," said Harry Stagnito.
"Now, omnichannel takes all these elements and works from the shopper back and takes these various products and seamlessly puts them together in a single organized if you will, all-encompassing marketing communications program, utilizing all the different areas from research right on through to strategic planning right on, through the execution of the program in combination with whomever the customers are, but again that's just the broad base of the omnichannel marketing," added the president of Stagnito Retail Marketing.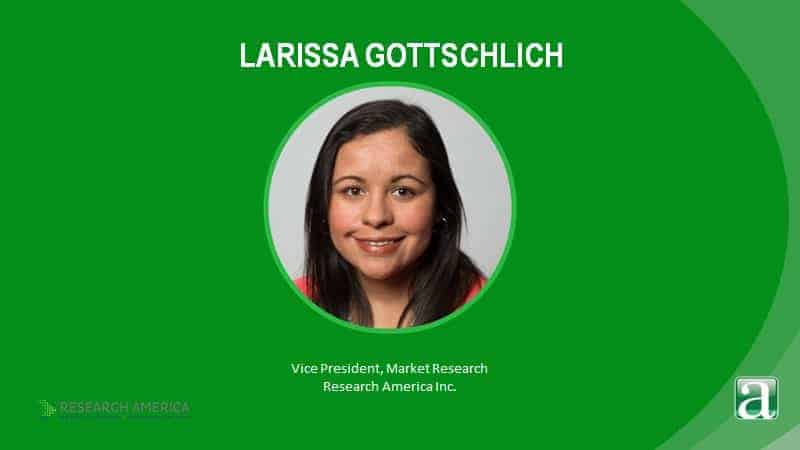 Larissa Gottschlic, Vice President of Market Research for Research America, and Steve French, Senior Vice President of the Natural Marketing Institute (NMI), provided an in-depth overview of the evolution from multichannel to omnichannel strategies.
"This is no longer a one-way conversation where the brand message is pushed to the consumer. Today nearly two-thirds of the consideration phase touchpoints involve consumer-initiated activities such as internet reviews, word of mouth, recommendations, and interactions, both in-store and online," said Gottschlic.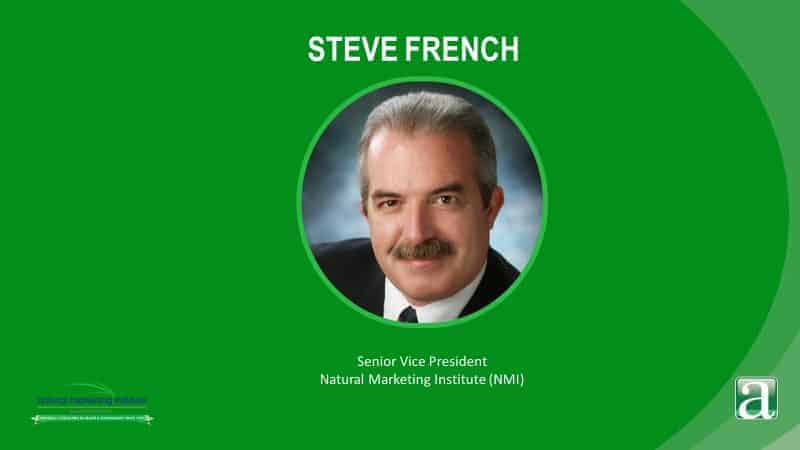 For his part, French explained that "omnichannel is an integrated, seamless experience across multiple devices and touchpoints, regardless of whether you are talking about traditional brick-and-mortar, e-commerce, and the various ways that they interact with each other, because you can place an order online and go pick it up at the store, or you can have it delivered, there are so many combinations. Omnichannel is this seamless targeted messaging that's driving consumer engagement regardless of when, where, and how. It requires brands and retailers to understand how consumers and costumers are interacting with their store, their brand, throughout almost all the touchpoints within this customer journey."
Ivonne Kinser, head of digital marketing and e-commerce at Avocados From Mexico, said that new experiences are what give marketers the competitive advantage. "Consumers now don't have a linear path to purchase, is omnichannel, and it's all blended together." Kisner recounted the experience of Avocados From Mexico in its omnichannel optimization process through convergence, creating bridges between consumer experiences in physical stores and digital navigation.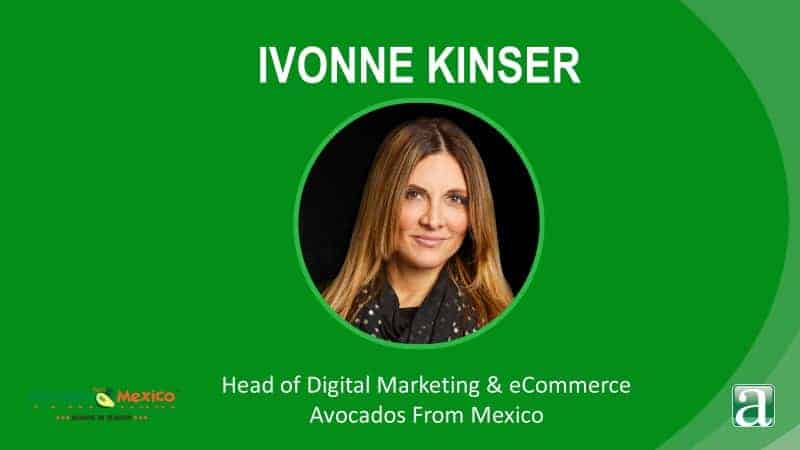 "We invented how to be an e-commerce company without selling anything, and the way we did it is we became a bridge between all platforms and the inspiration stage of the path of purchase and the retailers, so we brought the right technology that will enable our website to become an e-commerce bridge that takes our consumer from our website to the retailers," said Kisner.
From a grocery retailer point of view, Jenny Jorge, a partner at Gala Foods Supermarkets, provided a detailed overview of the transformation Hispanic supermarkets are undergoing towards omnichannel and digital services.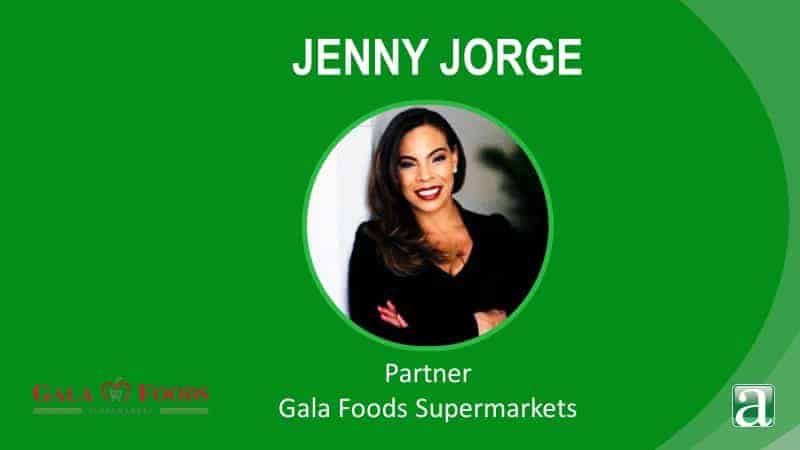 "I think in today's environment it would be very naive to think that the only way that you bring your consumer through the door is in your physical store. I think nowadays you really have to look at your consumer as somebody who has options, who have choices, and who you really want to hit on every type of channel that you possibly can. So for us, that meant entering the e-commerce environment as well and realizing that when you are directing yourself to the consumer, you need to be able to address them as somebody who enters your brick-and-mortar sometimes and somebody who enters your e-commerce platform at other times," Jorge said.
On creating omnichannel marketing communication programs for the Hispanic market, Anita Grace took stock of how Stagnito Retail Marketing and Abasto can help meet the objectives of a business to increase revenue immediately and be able to measure those programs.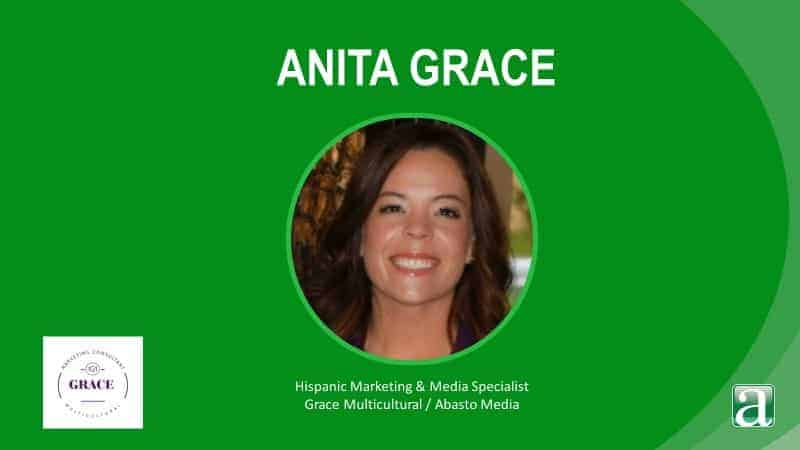 "As our speakers explained, you need to have all those multiple touchpoints bringing in your e-commerce, bringing in the shopper experience, bringing in your marketing and advertising, there is a lot of different things to consider and we can help you with all of that. If you are a distributor, and you are trying to reach the grocery stores or if you are a product and you are trying to reach the retailers, Abasto and Stagnito can help you do all that," concluded Grace.
Full Video Abasto Webinar: Omnichannel Marketing Strategies for Hispanic Market