Crespo Organic Mangoes has recently unveiled its new Crespo Organic Mango Queen line of specialty mangoes. These mangoes are packaged in an innovative and luxurious way and also come with educational insights.
The Mango Queen line is set to launch the second week of July amidst peak production and high consumer demand. This new line is anticipated to revolutionize the mango industry with its varied offerings and innovative packaging standards.
The Mango Queen specialty sub-brand is the organic side's complement to the CV Mango King brand, named in memory of legendary mango salesman Alan Alvarez aka "the Mango King."
Experience the ultimate mango indulgence with the Mango Queen line. Each mango is adorned with a luxurious elastic band, ensuring a unique experience with every purchase. The vibrant colors of Crespo's Summer Mango Mania campaign perfectly complement the specialty mangoes, capturing shoppers' attention and sparking their interest.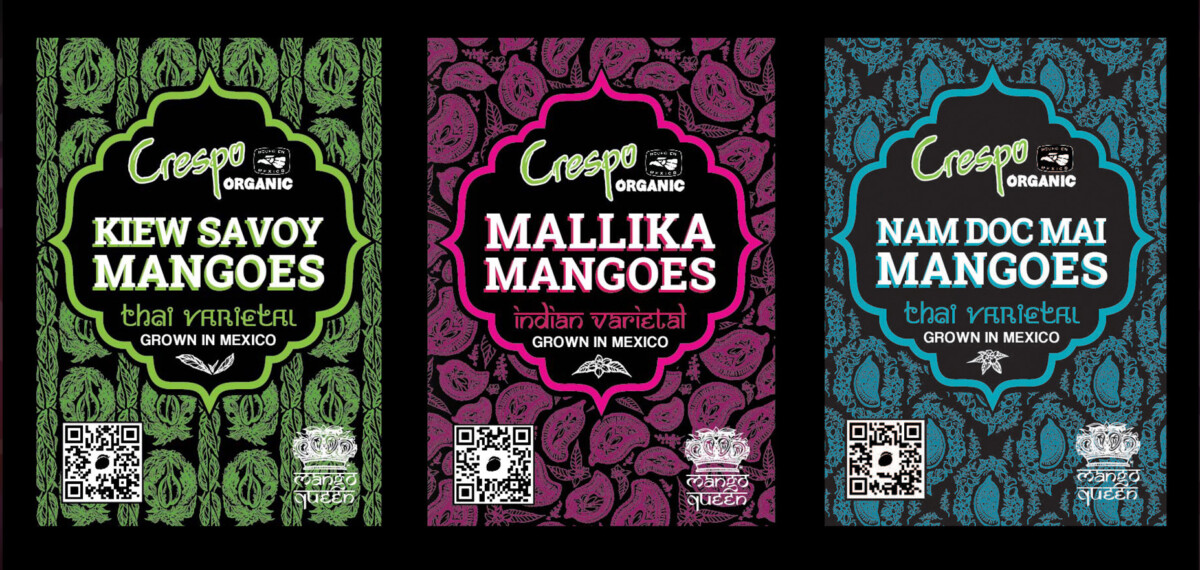 The new mango packaging design solves the main problems of introducing new mango varieties into the US retail market.
The packaging includes unique UPC codes on each mango, replacing regular elastic produce tags. This allows for a smooth checkout process and leaves enough space for Crespo's educational messaging, which empowers shoppers to learn more about mangoes.
These captivating tags not only spark instant #MangoJoy with their beauty but also showcase mangoes in their natural state, luring shoppers with their vibrancy and opulence.
Related Article: RCF Distributors, the Number One Importer of Mexican Mangos to the U.S.
They enable shoppers to engage their senses by seeing, smelling, and feeling the mango while providing insights into its varietal and cultural origins through custom hand-drawn art. This encourages shoppers to embrace new experiences and try something different.
The attractive tags guide shoppers to QR codes that provide information at the moment of decision-making. This helps with the purchase and creates anticipation for the unique experience to come, similar to the Mango Display Bins.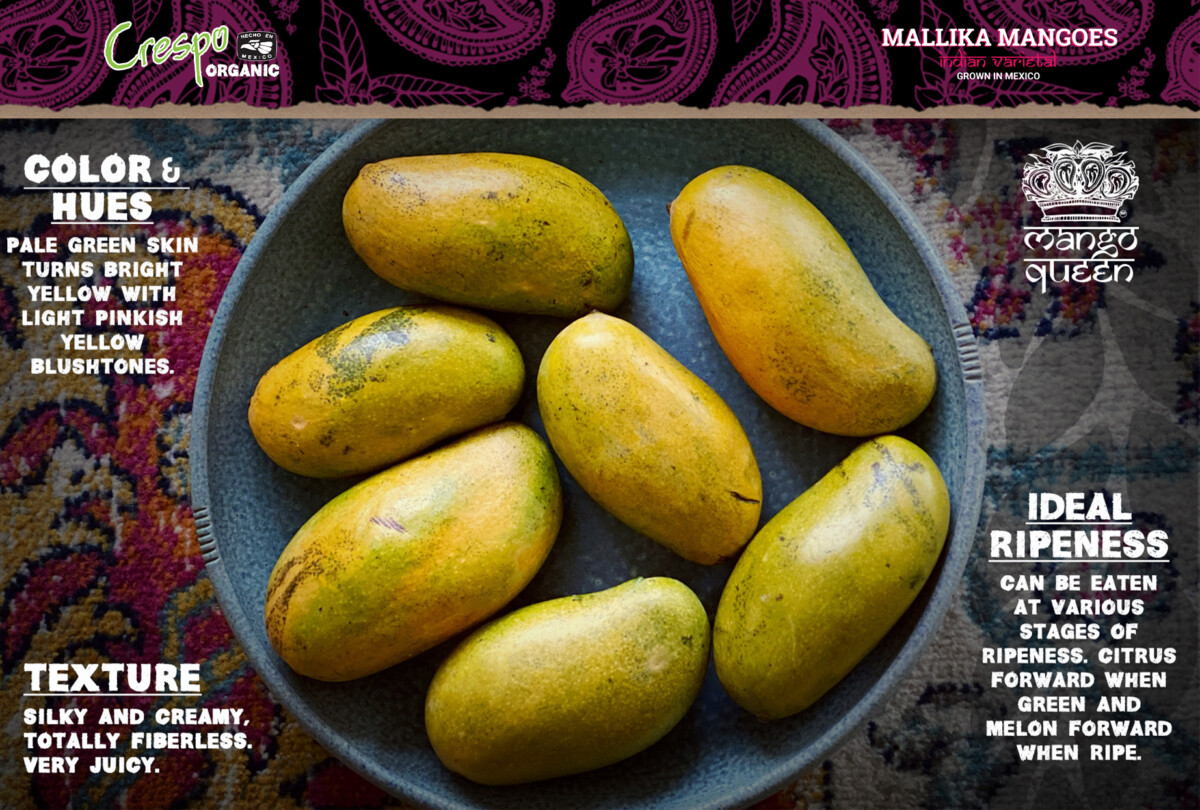 Crespo is committed to promoting cultural awareness and education, and these specialized mango tags are a reflection of that. When shoppers scan the QR codes, they can access a dedicated website section that offers valuable resources about the three different types of mangoes: Kiew Savoy, Mallika, and Nam Doc Mai.
The website will continue to grow and offer even more features, including traditional recipes like Spicy Thai Green Mango Salad/Som Tum Mamuang, Mango Cardamom Rose Kulfi Pops, and Mango Sticky Rice/Khao Niaow Ma Muang. These recipes will enhance the overall Crespo Organic mango experience.