Vallarta Supermarkets, una cadena de supermercados de propiedad independiente con sede en el sur de California, anunció que donará $130,000 a varias organizaciones sin fines de lucro. Las donaciones apoyarán la educación juvenil en las comunidades que atienden las tiendas Vallarta.
Las donaciones se realizan a través de la Fundación de la Familia González de Vallarta Supermarkets a las instituciones educativas, fundaciones de becas y organizaciones que trabajan en beneficio de las comunidades alrededor de las regiones donde están localizadas las 50 tiendas de Vallarta, en el sur de California, el Valle de San Joaquín y la costa central.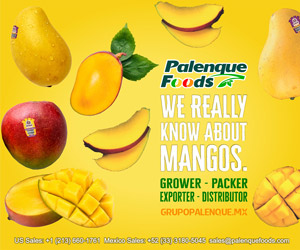 La Fundación cuenta con un historial de inversión en la promesa de los líderes del mañana y sus donaciones permiten a estas organizaciones continuar con su apoyo a diversos jóvenes de California.
Las donaciones de Vallarta Supermarkets por un total de $ 130,000 se destinarán a las siguientes organizaciones en California:
California State University, Northridge Alumni Association
Southeast Fresno Economic Development Foundation
El Concilio, Oxnard
Youth Leaders Education Foundation, Bakersfield
Allan Hancock Community College, Santa Maria
Southwestern Community College, National City
Antelope Valley College, Lancaster
Victor Valley College, Victorville
TELACU Education Foundation, Los Angeles
MAOF Delano Child Care Center
Education and Leadership Foundation, Fresno
College of the Canyons, Santa Clarita
Pierce College, San Fernando Valley
Los Angeles Mission College, Sylmar
Whittier College, Whittier
Artículo Relacionado: Nuevo supermercado Vallarta en Pasadena supera las expectativas
El año pasado, Vallarta Supermarkets donó $110,000 a organizaciones educativas locales que apoyan a los estudiantes latinos que buscan una educación universitaria en los mercados que atiende la compañía. "Dadas las raíces de inmigrantes de nuestra empresa, reconocemos la importancia de la familia, el trabajo arduo y la educación. Muchos de nuestros clientes vinieron a este país en busca del sueño americano de una vida mejor para ellos y sus familias. Queremos ayudar a nuestros clientes a lograr ese sueño», dijo Rick Castillo, Director de Marketing de Vallarta Supermarkets.
Desde 1985, Vallarta Supermarkets ha crecido a un total de 50 tiendas con más de 8,000 empleados, en diferentes condados de California (Los Ángeles, Ventura, San Bernardino, Kern, San Diego, Santa Bárbara, Tulare, Orange y Fresno).