Bill Frazier could not believe it. It is the first time he's won a raffle prize in his life and it was not an easy task. He predicted that France was going to be the winning soccer team in the Russia 2018 World Cup in a contest held by Abasto as a preamble to the biggest sporting event in the world.
Frazier, who is a Food Safety Lead Inspector Quality Control at Brookshire Grocery Company, won the grand prize in the contest, a 50-inch Samsung HD TV.
Gustavo Calabro, Director of Abasto, traveled to Super 1 Foods supermarket in Tyler, Texas, to meet Frazier and personally give him the prize, which was sponsored by the companies Tampico, GPS Imports and La Preferida.
Super 1 Foods is a store chain that is part of the Brookshire Grocery Company. Frazier received his prize at the supermarket, located at 1105 East Gentry Parkway in the town of Tyler, accompanied by the store's director, Chris Belt, the multicultural marketing coordinator, Nahum López and a diverse group of employees from the grocery store.
Juan García of Easy Foods Won the iPad in the World Cup Contest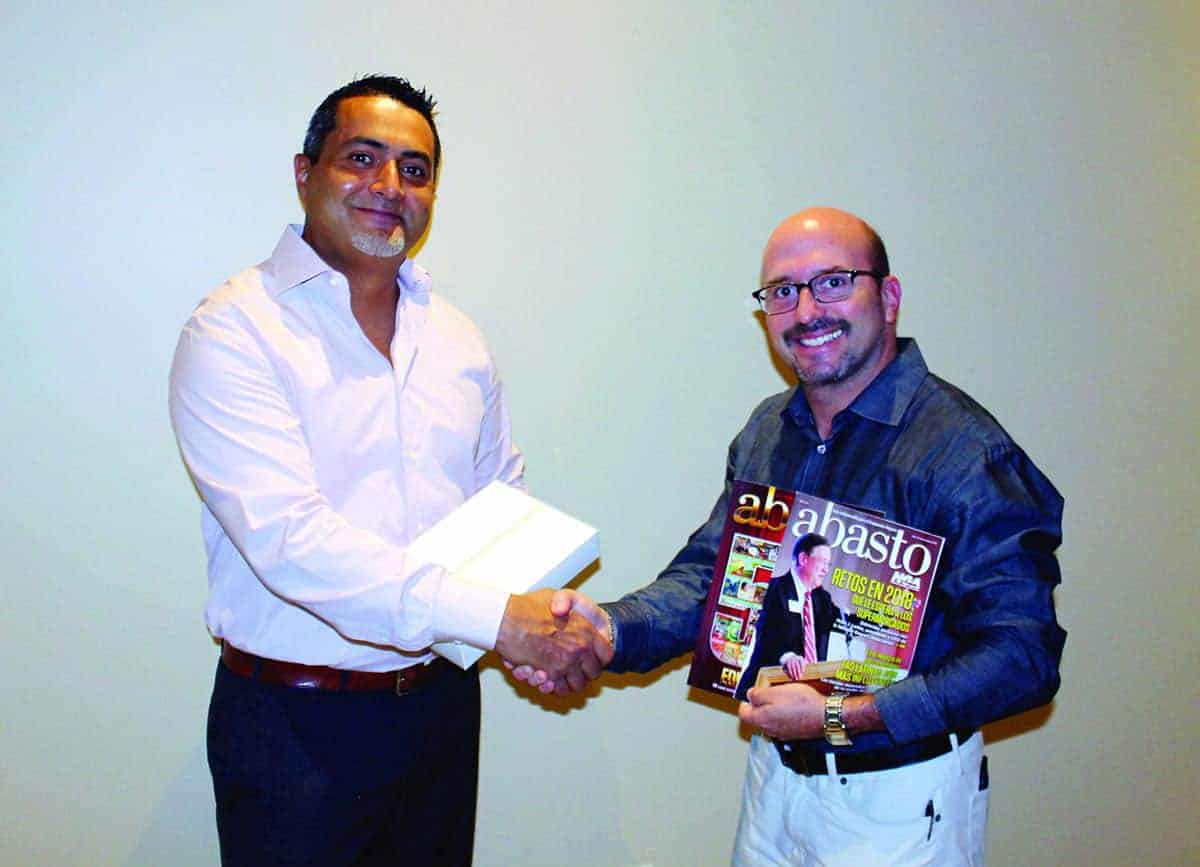 The entrepreneur Juan García, Marketing Specialist of Easy Foods, Inc., was the second lucky contestant to win the second prize of the World Cup contest that Abasto held.
Garcia correctly guessed that of the 32 participating countries, France would be the big winner of the soccer championship, which was held from June 14 to July 15. Garcia received an Apple iPad tablet from Hispanic marketing specialist, Sergio Mankita, representing Abasto in South Florida.
The Easy Foods, Inc. executive, who is of Colombian origin, claims to be a fervent soccer fan. He explained that he always thought that France would come out on top due to the youth and strength of the "blue cocks" team.
"In the World Cup there were many strong teams, but I knew that the youth and legs of the French team would prevail in the tournament to make them champions," said Garcia.
During the formal delivery of his prize, García shared his joy for the great moment that his company is going through, which specializes in the production and distribution of flour and corn tortillas. He commented that Easy Foods, Inc., which was founded 10 years ago in the Doral, Florida area, is now in the process of expansion.
Retail Sales in 2018 Will Grow More Than Anticipated, said the NRF
Its current 40,000-square-foot plant this August will open a "big sister" in central Florida. The new headquarters of Easy Foods, Inc. will operate in the city of Kissimmee. It will have a production area of 100,000 square feet, where about 200 employees will work. The Doral plant, where some 150 workers work, will continue to operate in the development of a new product line and as a distribution center for Latin America due to its geographical proximity to the Port of Miami.