Social media is a very fashionable phrase these days. The term refers to information designed to be disseminated through social interaction. It is created using extremely accessible and large scale publishing techniques. Social media uses the technology available today to share opinions, knowledge, experiences and perspectives among people.
We already know that social media is not just for young people. Companies of all sizes and all types of industries are taking advantage of these technologies.
Some of the most popular social media platforms:
Blogs.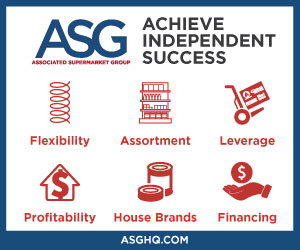 The term is a combination of the words 'web' and 'log.' It is a type of website to which entries or posts are regularly added. The posts may contain news, commentary, descriptions of events or other content such as graphics or video. Some of the most popular blogging platforms are WordPress, Tumblr and Blogger.
Facebook.
Facebook is a social utility that connects people with friends and others who live, work and study around them.
Twitter.
Twitter is a message service for staying connected in real time with members of your social circle.
LinkedIn.
It is a tool that helps with the establishment, strengthening and expansion of your list of contacts (networking). It helps you discover influential people, gaining access to them through your acquaintances.
There are others as well: Flickr, Pinterest, Instagram, Google + and YouTube are just a few.
In addition, there are new social media management platforms like Sprout Social. They are designed to manage and distribute the different types of social media that you use in your business.
When you establish a consistent presence in the top social media platforms and learn how to maximize their use, you will be on your way to getting them to work for the benefit of your business.
Some advice when starting out:
First of all, to be successful using social media, you must be consistent. This does not mean that you should devote several hours daily to social media. You can spend a couple of minutes a day or a few hours a week. Whatever you decide, utilizing social media for your business must become part of your routine. That way, your audience knows that every so often, they can count on new content or information from you.
Second, the focus of your efforts should be neither you nor your business. Rather, the point should be to offer a short term or long term benefit for those who interact with you in some way. How are your efforts making life easier for them? How are you helping them save money? What information are you offering to help them make better decisions? What are the desires or needs that can be met by acquiring what you offer?
4 tangible benefits of using social media in your business:
1. Promoting products or services:
You can offer exclusive discounts to your followers.
2. Advertising through word of mouth.
If what is offered is of interest to your followers, it is very likely that they will share with their family, friends and colleagues. In this way, you create a domino effect that is much more powerful than traditional advertising because it is based upon the recommendation of an acquaintance.
3. Solving problems and improving customer service:
Social media allows the free expression of thought in an unprecedented way. Accept both positive and negative feedback. Address each complaint. Make every effort to resolve each problem. And take steps to prevent it from happening in the future.
4. Keeping abreast of what's happening in your industry:
You can establish important connections with companies and or individuals and then follow them actively.
This is only the tip of the iceberg in terms of what you can achieve with social media.