For many years the task of creating a brand focused on Hispanic consumers in the United States was relegated to the printing press or the inspiration of someone inside the company who came up with a logo or a name that was according to what the company sold or represented.
The result was having brands that are still successful after 20 years because of how successful the name was, but there were also brands that disappeared because they lacked impact or quality.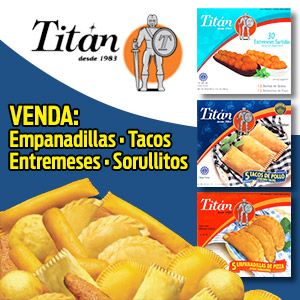 Not everything came as a stroke of luck with the name and logo, but many times the success was caused by the culture of effort and work to make the brand known in the world of sales, as well as to fulfill the promises of quality and price.
Many of the brands created by the vision and the initiative of an immigrant who saw a business opportunity with his idea, was based more on the experience and knowledge of daily work than the academic or professional preparation that today is essential to successfully compete in the Hispanic market.
They were times and markets with less competition and more opportunities. Many brands that the Hispanic consumer recognized still did not reach their markets completely and if they were, it was thanks to the distributors and not to the companies owning the brand.
It is necessary to create a brand in a strategically planned manner
Today it is necessary to create a brand in a more professional and strategically planned way because competitiveness in markets require it. It is also important to advise or hire specialized marketing and design services for planning and implementation with the appropriate resources.
Here are 5 recommendations for building your brand in the most effective manner:
1. Create a name and logo
The name should tell a story related to your company, product or origin. This way you are giving it a personality and an identity. The visual identity should form around this story and properly convey what your market wants to communicate to your target audience.
Related: How to Build a Personal Brand for Your Professional Growth
2. Less is more
When you start the rebranding process, it can be tempting to stick more variables than what you need. For example, if your logo type does not require six different colors, then you do not need to have six graphic elements that to represent the different branches of your business. Having clean and simple elements makes it probable that your brand will be more recognized by consumers, so we recommend avoiding over-complicated elements of your brand.
3. Maintaining the essence
Every brand has an origin, possesses an essence and has a story that describes them best. These factors are the basis for differentiating the consumer from the competition and should be projected in their image efficiently.
4. Credibility
The brand should comply with what it offers the client and the consumer in image, form, price and benefits of its products. Otherwise, people will be disappointed and there will be no repurchase.
5. Control
Keep in mind to avoid changes in your brand that have already been established. Making changes reduces the connection that has been building with clients. Therefore, it's important to make changes only when the benefits surpass the risk of losing in business. If you decide to make a change, you should inform your clients about the changes you are making.