Nowadays, cellular phones and tablets have become the portable door to the world. The eyes of mankind are now, more than in any other time, glued to the screens of these devices, therefore, each of these screens represents an opportunity to create a brand strategy to a specific market.
Now we must consider a brand strategy to be seen on mobile devices because the vast majority of brands are not prepared to be promoted by this means, nor has developed arts or advertising for this purpose.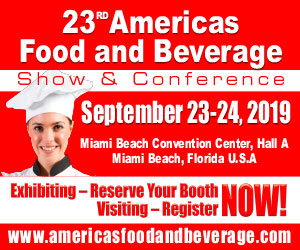 What is involved in preparing for this medium?
The answer is simple, begin to be creative in how we can generate recognition and make sure that user clicks where it will take them to learn more about what we offer.
This new frontier generates great challenges, but also great opportunities, since it is there where new visual instruments can be created for the promotion.
How can we apply this to a supermarket or a food brand?
The solution is simple banners that take you to a link with a 30 second video with a clear, easy message like a recipe or a way that the product filled a necessity. For a supermarket, a banner can be put that will lead to a coupon or will give you a guide on how to get to the store.
We have the advantage that only 2 percent of brands or businesses have an actualized Internet presence, which permits others to take advantage of the cyber-net market and above all, take advantage of millennial buyers that continue to grow with new necessities and who are becoming a mature market with increasingly higher incomes.
Remember that the Internet is a result of the experience that we can offer to our clients. We must analyze what type of experience or emotion we want to give our audience to generate sales and the recognition of our brand. It's a solution where more than just investing thousands, we need creativity and consistency in everything we do.
Use your brand strategy to be present at all times
Have you thought of offering an App to your clients that covers a specific need? Nowadays, the average time for a user to be staring at his phone is two hours. It's during that time that you could be present. Think of how you could offer that individual a way to be emotionally invested in your brand and generate a purchase.
In conclusion, in today's world it's not enough to simply do a generic promotion of your product, you must specialize, have materials and necessary creativity in order to compete with the online world. Most importantly, you must take advantage of the amount of time users stay on their portable devices.