If you're one of those people that gathers with friends and family for the Super Bowl, follow these tips so that no extra calories arrive with the touchdown.
Cook at home. You can't control what you buy already made, nor the calories, grease and preservatives that processed foods bring.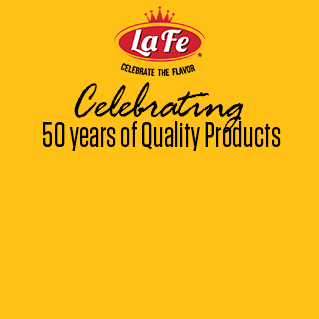 Divide the work among your guests, ask each one to bring an item for the Super Bowl, but to keep the rule of keeping everything fresh.
If you like to serve dips, prepare vegetarian, chicken or tuna options and don't forget the beans. That way you have a little bit of everything. Avoid buying them and make them at home.
Serve more protein than carbohydrates. According to the FDA, 1.3 billion chicken wings are consumed that Sunday, so let's keep up the tradition. Prepare them in the oven or on the grill and add fries for a balance. Instead of buying honey mustard to accompany it, mix Greek yogurt, mustard and honey and even add a touch of garlic. The mayonnaise with sriracha or yellow pepper and a touch of garlic can be your second option.
Prepare a Latino chili. It's as simple as making a ground meat with a garlic sauce, onion, tomato, celery and carrot, as well as adding beans and chili powder. With a bit of cheese, a drizzle of cream, avocado, cilantro and corn chips, it will be a success. If you like quinoa, try my chili dripped in beer.
If you like cooking with BBQ, add vegetables to accompany the chicken or hamburgers. The peppers, onions, corn and zucchini always look good with olive oil, salt and pepper.
Have a variety of salads; green, quinoa with tomato and corn and a pasta with a variety of vegetables. That way your guests won't have the option of skipping out on the game. Get creative with the dressings so they can eat anything they want without their conscience being bothered.
If you like to cook with BBQ, remember to keep everything refrigerated until you begin to cook them. If you're going to serve food outdoors, do not have it outside of temperature for more than 2 hours and what you do not eat, take to the refrigerator or discard to avoid accidents.
Dessert comes after half-time. Don't get generous in this area, the balance is the rule of the game and as a referee you should limit yourself to a single dessert. If you put 3, each guest will serve 3 portions and that's not the idea.
At the end of the Super Bowl they'll feel good, no one will be sleepy, nor will they have gained any calories.
Super Bowl Chili Drunk in Beer Recipe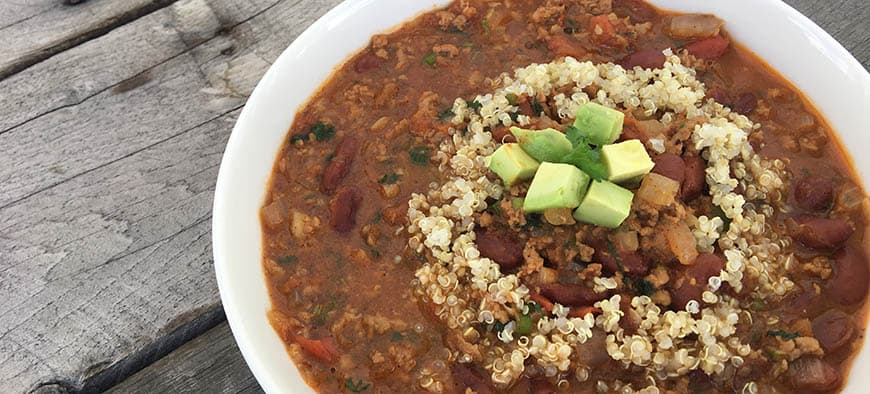 What you'll need:
1 pound of ground turkey (85/15)
15 oz. of red bean, cooked
1 white onion, minced small
4 pear tomatoes, minced small
5 garlic cloves, minced small
1 cup of beer
1 cup of natural chicken broth (better if it's organic and low on salt)
1 tbsp of tomato sauce
1 chile serrano, without seeds, or veins
1 tbsp of chili powder
1 tbsp of olive oil
¼ cup of cilantro
¼ cup of onion (green onion)
Put salt as you like, cooked quinoa and as much avocado as you like.
What you have to do:
In a big pot with medium temperature, sauté the garlic for 30 seconds. Later, add onion and fry for 3 minutes. Then, add tomatoes and cook with the same temperature for 3 more minutes while you continue to stir it. Add the tomato sauce and mix well.
Add the turkey and let it turn brown for 2 minutes. Later, add the beer, salt to your liking, stir and cook on low for 10 minutes.
Three minutes before serving, add cilantro, green onions (chives), stir, try the salt and enjoy the quinoa and avocado on top.
Doreen Colondres is a celebrity chef. Author of the book The Kitchen Does not Bite. Follow her on Facebook and Instagram @DoreenColondres and visit www.LaCocinaNoMuerde.com, www.TheKitchenDoesntBite.com