Newark, New Jersey—-Marcela (Marce) A. Zuchovicki, CEO of Jalima & Associates will conduct two sessions at the Latino Food Trade show. The World of the Latino Cuisine: Food Products and Beverage Trade Show, will be held August 26-27, 2015 at the Meadowlands Expo Center in Secaucus, New Jersey.
The first workshop, in Spanish, will be presented on Wednesday, August 26, 2015 at 2:00 p.m. The title of the presentation is "Cómo Introducir sus Productos en el Mercado de los Estados Unidos".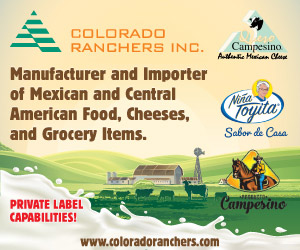 The second session will be held Thursday, August 27th at 9:50 a.m., entitled "How to Introduce your Products to the US Market" Marce is an experienced business owner with clients ranging from F2000 companies, government institutions, to start-ups over the past 25 years.  She brings a deep knowledge of both qualitative and quantitative methods to her strategy work.  She helps clients grasp opportunities for growth by developing the business strategies and internal processes necessary to address such opportunities.
She has worked for Global companies such as UNICEF, National Institute for the Indians in Mexico, IBM, and several leading Universities in Mexico, Europe and USA.
She has served as CFO for Demeter's Pantry, Taste of Crete, and Jalima Coffee. She is currently the Instructor for the SBA Emerging Leaders Program and Rutgers University Entrepreneurs Pioneers Initiative. In 2014 Marcela received by the State of NJ the George McCulloch Leadership Award.
Jalima & Associates (www.jalimaandassociates.com) advises USA and foreign food manufacturing companies interested in entering the retail and wholesale food markets in the USA.
Please register to The World of The Latino Cuisine at www.latinofoodshow.com, at "Attendee Registration". Don't' Miss This Informative Presentations!
For additional information on exhibit booths and other opportunities, please call 973-273-0273 or sent an email to [email protected].