A delegation of more than ten Dominican food and beverages companies, led by the Center for Export and Investment of the Dominican Republic (CEI-RD), conducted business for more than 50 million pesos (RD) in new exports to the United States during the exhibition "The World of the Latino Cuisine", held at the Meadowlands Convention Center in New Jersey.
According to Jean A. Rodriguez, CEI-RD Executive Director, this exhibition symbolizes the growing strength of the Latino market in the world and is considered unique in its kind.
He said that this event was a favorable environment for domestic companies to promote the competitiveness of their exports and in turn, explore distribution channels to serve the growing population in Eastern United States.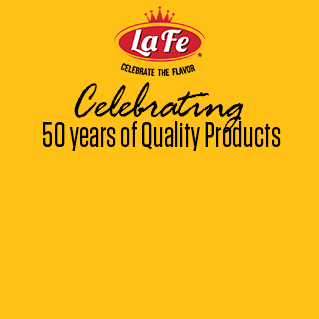 In this regard, Rodriguez was pleased with the positive reception the products and companies received, which included distributors, small and medium stores, warehouses, supermarkets and independent agents, who conducted trade for more than a million dollars, thanks to the strategy implemented by the Dominican government through the CEI-RD for the promotion and internationalization of Dominican products.
He noted that in this edition of "The World of American cuisine", in addition to coordinating the delegation of companies, the CEI-RD supported the initiative of inviting the famous chef Juancho Ortiz to this important gastronomic world event, an opportunity that the Dominican chef took to prepare Creole dishes, using cassava and goat as the appetizer; pork, black beans and pork rinds as the main dish; macadamia, guava and mamajuana as the dessert; and closing with a toast of mamosa, a cocktail made with mabí.
Dominican companies
Among the participating companies, the head of the CEI-RD mentioned Productos Jomisardys, Molinos del Sol, Khao Caribe, Agromapex, Passion Gourmet, Tabacalera Rojas, Laboratorios Rivas, Grupo Rica, Demarca, and Kettle-Sanchez Industrial, among others. These companies negotiated agreements that exceed RD $50 million annually.
Rodriguez said that among the international distributors who closed deals with Dominican vendors were Acosta Sales & Marketing, Grace Kennedy / La Fe Foods, United Food Brands, Diaz Foods / La Cena Fine Foods, Tropical Cheese Distributor, Bumble BeeFoods and Goya, as well as other renowned distributors and sales agents from eastern United States.