The National Grocers Association (NGA), 84 of its member companies and state trade association allies from across the United States, sent a letter to members of the U.S. House of Representatives, supporting comprehensive tax reform, but raising concerns regarding the treatment of pass-through entities in H.R. 1, the Tax Cuts and Jobs Act.
In a press release, the NGA explained that their organization and its members urged Congress to enact reforms that create a more level playing field for Main Street Supermarkets that operate as pass-through businesses.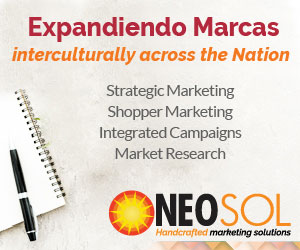 Pass-through businesses, refers to how individual owners of a business pay taxes on income derived from that business on their personal income tax returns. Pass through taxation applies to sole proprietorships, partnerships, and S-Corporations.
Approximately half of NGA's member companies, including many family-owned businesses, are taxed as pass-throughs. These companies, many of whom are family-owned supermarkets, are an engine of economic growth in their communities.
The letter to the Congress expresses that the Tax reform legislation that fails to achieve rate parity between these important American companies and their corporate competitors would harm competition and drive additional consolidation in an industry that has become increasingly concentrated.
Independent Supermarkets need a Reasonable Tax Reform
"America's pass-through independent supermarkets are a large and vital part of the economy and the new lower business tax rate needs to reflect their importance by being broadly applied and effectively enforced. We urge Congress to support reforms that create a more level playing field for Main Street Supermarkets so they can grow their businesses and create local jobs," said the NGA.
NGA's pass-through member companies would either not experience the full benefits of tax reform, or even face higher taxes, under a framework that reduces tax incentives while only reducing rates for 30 percent of business income.
Todos Supermarket Owner Asks House Committee to Eliminate Costly Regulations
Carlos Castro, owner of Todos Supermarket in Woodbridge, Va., told Abasto Media that he agrees with the letter sent by the NGA to Congress about the importance of having a tax reform that is fair to big and small businesses.
"We, the independent owners of supermarkets risk everything to get ahead and apparently the H.R.1 would result in an increase in taxes if we do not differentiate our investment and our salaries apart from the total profits of the company," said Castro.
In addition to expressing their concerns, the NGA in its letter offers a solution to lawmakers to give fair treatment to small businesses in the tax reform bill:
"To ensure the pass-through business rate is successful, we recommend Congress consider replacing the 70/30 test with an enforcement provision that takes into account an owner's investment in employees and capital when distinguishing an owner's wages from profits. The higher the owner's level of investment in workers and capital, the more profits they should be able to claim so they can continue to reinvest in their business," explained the association.