Latinas from all walks of life gathered to support each other as women in business at the Latina Smallbiz Expo and Pitch your Business to the Media Competition in Newark, New Jersey. Celebrating its third year promoting Latina entrepreneurs, LatinasinBusiness had support from exhibitors such as Boing! GPS Imports, Bank of America, TropicMax, Inca Kola USA and many more.
The LatinasinBusiness Expo gave women the opportunity to pitch their business to representatives in every industry, and share the successes and struggles they've experienced as they work to turn their dreams into a reality that everyone can benefit from.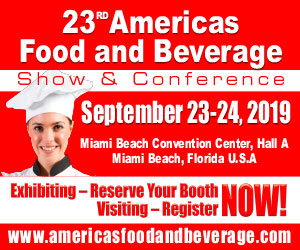 There were six jurors for the competition that came from diverse backgrounds of media outlets, such as television, social media, radio and print and digital press. They were Angel Vazquez, Director of Communications and Community Empowerment for Univision 41, Laura Calhoun Borton, Trade Show Specialist and Business Development at Abasto Magazine, Kenton Clarke, founder & CEO of Omnikal, Vicky Llerena, Social Vibe Media's host, content creator, and public relations strategist, Juan Guillen, Founder and CEO of DigiTech Enterprises Corp. and LatinTRENDS Brand and Bert Baron, the morning show host on 1450 WCTC in New Jersey.
For the jurors, the participants provided a "pitch," a short presentation to create interest in a story and to find out if that media is willing to use it for a feature article or an interview.
The Winner of the Event was Princess Plie and Friends
Participants included Tania Molina, founder and CEO of Villakuyaya, Janny Perez, founder and CEO of MiLegaSi, Elizabeth "Liz" Santiago, founder and CEO of CeleBritAy, Karla Jimenez, founder of Caidos del Cielo Bakery, Isabel Ayala, founder of IsaBeauty Aromatherapy, Mary Dressendorfer, Co-founder of Princess Plie and Friends, Ivette Mayo, founder and CEO of Yo Soy Expressions and Brenda Nava, co-founder of Brendallan's Tax and Accounting Services.
Related: Relevant Speakers at the Latina SmallBiz Expo hosted by NJIT
Judged on professionalism, clarity, purpose and intent, each business owner took the stage for three minutes with hopes to win a $1,000 cash prize and the opportunity to advertise with Abasto Magazine and other media outlets.
After much deliberation, the winner of the event was Princess Plie and Friends. Owner Mary Dressendorfer created Princess Plie and Friends to teach young children about their Latino heritage and inspire them to get active through dance.
Proceeds for the general admission tickets to the Latina Smallbiz Expo and Pitch your Business to the Media Competition event were donated to Puerto Rico and Mexico Disaster Relief through the Hispanic Federation.
The night ended with music, celebration and anticipation for next year's Expo.