In past articles, we have discussed how must prepare tents for events involving a very important percentage in the final results of our Executive year. On this occasion, we will see the possibilities that we have successful from the point of view of the range of products we offer to our customers.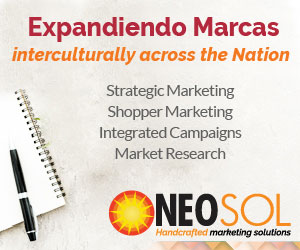 First, we must ask some questions to find out if the assortment we have in the stores is right:
The products we have in our stores are really the defendants by the customers, or we are giving priority to the interests of some providers?
How long do not we have had in our company an analysis and review of all assortment?
We abuse of promotional agreements with suppliers and products which although generate us money by advertising, has just importance in sales?
If Yes to these questions, we will be needing to urgently check thoroughly the assortment of products that we handle in the stores.
For this, there is no that make large investments or experiments if something has the management of Retail companies is its simplicity in this sense.
As simple as that if for example analyzing an assortment of a supermarket chain that has 10,000 items in its catalog, 95% of sales only 4,000 products meet them.
Here we have a serious problem with updating and modernization of these products and it will be showing us that 6,000 of those 10,000 items are not suitable for our company, or rather, are not products to our customers in the corridors of sales.
You have a static and outdated product catalog is extremely dangerous for the future of our stores, as well as create us a bad image of the company and a serious problem of cash flow, will be preventing the entry of new products that yes could generate more productivity.
Once we have done this job of filtering products, it will be time to start eliminating those who do not comply with the demand of our customers and therefore do not generate any added value so that we are displaying them in stores. At the same time, we are making products that do not generate sales, we must be fully updated with the demand that marks the market, with relatively new products and making them an exhaustive monitoring of rotation.
In addition, for the time being, must already be defined completely all assortment of the season of Christmas, previously analyzed and observed by every manager's purchase of the company. Building on this work, we introduce many more seasonal products and that they will generate good results at the end of it.
These works, formerly at retail were carried out every some years and some companies are still using that method.
But the modern Retail is governed by a continuous work of updating and analysis of its assorted always bearing the catalog "fresher" and more competitive to offer to our customers.
Their numbers and the confidence of its customers and will demonstrate it is.