After successful pilot programs in Dallas, Atlanta and Los Angeles, Aldi is expanding their Instacart delivery service to the windy city, Chicago. The service also extends to Northwest Indiana and as far west as Rockford.
As one of the fastest growing retailers in the U.S., Aldi operates more than 1,750 U.S. stores in 35 states and has more than 200 stores in the Chicago area.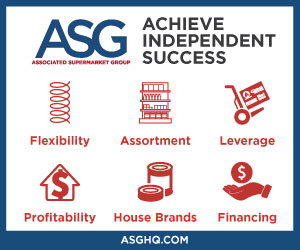 "We are committed to saving people time and money, no matter how they shop for groceries," said Jason Hart, CEO, ALDI U.S. "The response to our Instacart pilot in Atlanta, Dallas and Los Angeles was overwhelmingly positive and with nearly 200 Chicago-area stores, it only makes sense to bring online delivery to this major market."
New Instacart customers in the delivery areas will have $20 off, as well as free delivery of their first order of $35 or more with code LOVEALDI through May 31, 2018.
Kroger Expands Delivery Service
Aldi is not the only one expanding their Instacart delivery service. Kroger has also jumped on the wagon and is also expanding their Instacart service to now offer home delivery in 45 markets and other delivery partners representing the following divisions: Atlanta; Central; Cincinnati; Columbus; Dallas; Dillons; Fred Meyer; Fry's; Harris Teeter; Houston; King Soopers; Louisville; Mariano's; Metro Market; Michigan; Mid-Atlantic; Nashville; Pic 'n Save; Ralphs; QFC; and Smith's.
Kroger currently delivers from more than 872 stores across the country and it offers 1,091 curbside pickup locations with plans to add 500 new locations in 2018.
As part of Restock Kroger, we are investing in redefining our customers' grocery shopping experience by bringing online and offline seamlessly together," said Yael Cosset, Kroger's Chief Digital Officer. "Having grown our digital sales in 2017 by 90 percent, we continue to accelerate our digital roadmap in 2018 to make shopping with Kroger simpler and more personalized."
Instacart has continued its successful expansion, partnering with top grocers and offers nearly 70 million US households from over 200 retail partners. It might be catching up to competitor Amazon, who recently announced free two-hour delivery through Whole Foods, with the service starting initially in four markets: Dallas, Austin, Cincinnati and Virginia Beach.